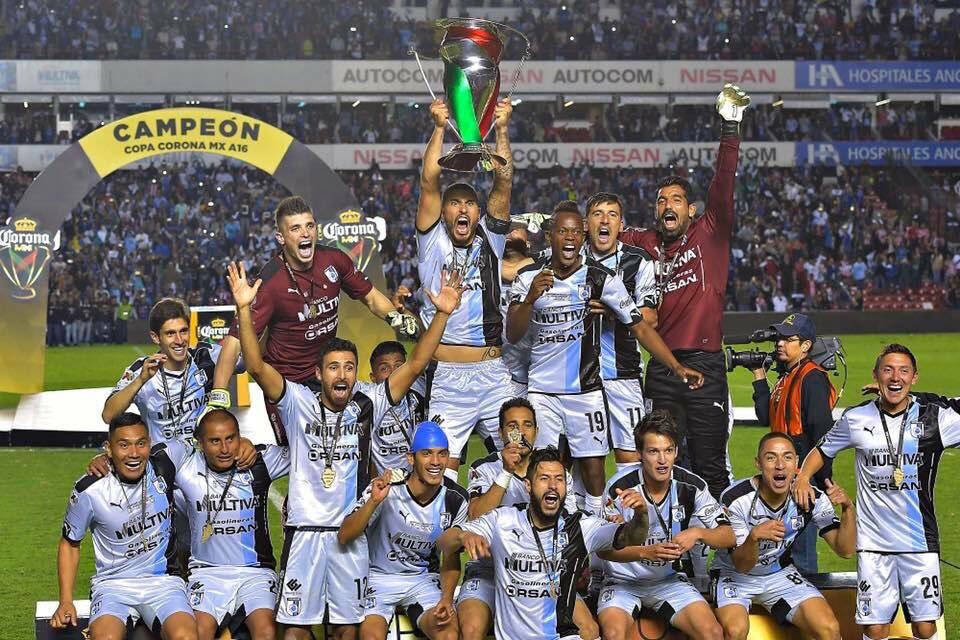 The Chicago Cubs weren't the only team to break a major trophy drought on Wednesday night.
Queretaro topped Chivas de Guadalajra, 3-2, in penalty kicks to claim the Apertura's Copa MX title. The win gives Queretaro the club's first major trophy since debuting in 1950. Queretaro currently sits 14th on the Liga MX table while Chivas maintains fourth place.
Featuring American Jonathan Bornstein in his usual fullback position, Queretaro held strong in a scoreless draw, even following Andrés Rentería's 71st minute red card for head-butt Chivas defender Miguel Ponce. Goalkeeper Tiago Volpi proved the hero on the day, making five stunning saves in regulation before truly shining during penalty kicks.
The Brazilian goalkeeper made two saves in the shootout while scoring one of his own to give Queretaro the lead heading into the fifth round. Alan Pulido's shot was then pushed onto the right post, giving Queretaro a historic win.
Wednesday's win gives Bornstein his second club trophy following a 2011 title with Tigres UANL, while fellow American Luis Gil, who wasn't in the 18, claims his first.