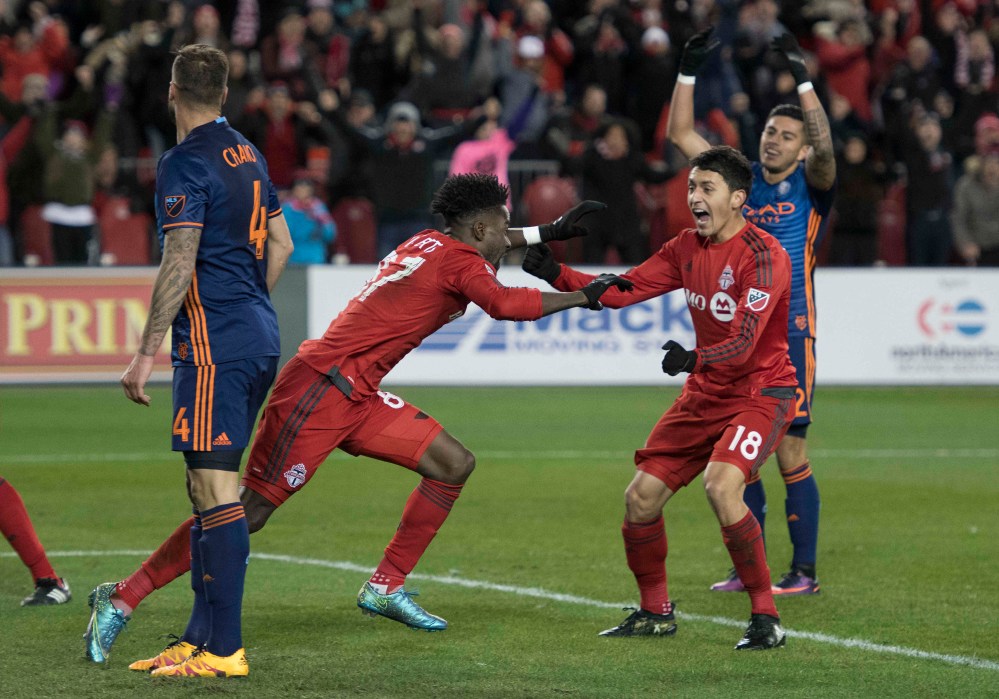 After allowing a pair of late goals at BMO Field against Toronto FC in the first leg of the Eastern Conference semifinals, New York City FC is going to have to dig deep, find the back of the net and pull off a three-goal win if they want to a chance to advance to the Eastern Conference finals.
Just a week after they earned a 4-1 win against the Columbus Crew at home to clinch the second seed in the Eastern Conference, the Blues were shut out and beat up by Toronto FC. The Reds put constant pressure on NYCFC's backline and newly-installed goalkeeper Eirik Johansen, who made just his second career MLS start.
However, while every report coming from the City camp seems positive and hopeful, history tells a different story. Only two teams in MLS history have advanced in the playoffs after trailing by two goals on aggregate ­– the San Jose Earthquakes in 2003 and the Kansas City Wizards in 2004.
Here's a closer look at what to watch for Sunday night in the Bronx:
Notable absences:
New York City FC: Andrea Pirlo (questionable)
Toronto FC: Ashtone Morgan (questionable)
Keys to the Game:
New York City FC: Plain and simple, NYCFC cannot be asleep on the attack in the Bronx. TFC played physical in the midfield and took away City's ability to play the wings. David Villa was held ineffective by the backline and didn't get much help from rookie Jack Harrison or, especially, Steven Mendoza. Vieira's plan to beat Toronto with pure speed backfired greatly.
They also have to play cleaner and quicker in the back. Both of Toronto's late goals were results of NYCFC's inability to clear the ball away from their own box, let alone their third of the pitch.
Toronto FC: The Reds just need to play the same way they played NYCFC in Toronto: aggressive. They'll need to be relentless in the attack and continue to apply pressure on an NYCFC backline that allowed 57 goals during the regular season, third worst in MLS.
The late goals that were scored by both Jozy Altidore (84') and Tosaint Ricketts (90'+) are huge confidence boosters going into the second leg.
Player to Watch:
Now that he's avoided suspension, if there was any time for David Villa to make his case for league MVP, it's Sunday in the Bronx.
Villa finished in second to the Red Bulls' Bradley Wright-Phillips in the Golden Boot with 23 goals, but was ineffective in the first leg at Toronto. Last Sunday was the first time since Sept. 24 that Villa was held without a goal. He scored six goals in the final four matches of the regular season.
He also scored two goals against Toronto FC in the Blues' home opener back in March.
Quote:
NYCFC defender RJ Allen said "Going into the match it's win or go home, so we're going to leave it all out there. We're going to go for it. It's our first playoff game, this is what it's all about. This is what you go in for."