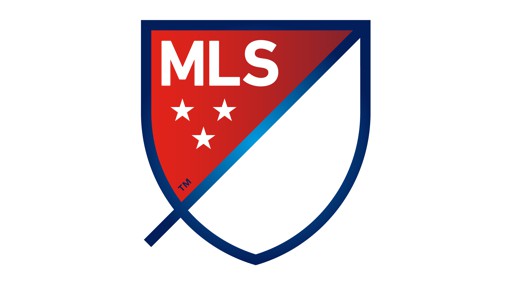 The MLS Expansion Draft is looming, and it is now clear exactly which players Atlanta United and Minnesota United will be able to choose from in Tuesday's draft.
MLS teams submitted their 11-man protected lists on Monday afternoon, revealing which players will be available in Tuesday's draft. Each of the two teams will be tasked with selecting five players from the unprotected lists, with each current MLS team limited to losing a maximum of one player.
Aside from the 11 protected players, Generation Adidas and Homegrown signings are automatically protected. Players with a no-trade clause in their contract were automatically among each team's 11 protected players.
Here is a rundown of the players available in Tuesday's MLS Expansion Draft:
CHICAGO FIRE
David Arshakyan, Razvan Cocis, Eric Gehrig, Michael Harrington, Nick LaBrocca, Patrick McLain, Alex Morrell, Michael Stephens, Rodrigo Ramos, Khaly Thiam.
COLORADO RAPIDS
Marc Burch, Bobby Burling, John Berner, Dennis Castillo, Conor Doyle, Jermaine Jones, Sebastian LeToux, Marco Pappa, Juan Ramirez, Sean St. Ledger, Jared Watts, Mekeil Williams.
COLUMBUS CREW
Corey Ashe, Steven Clark, Dilly Duka, Waylon Francis, Marshall Hollingsworth, Cedrick Mabwati, Cristian Martinez, Matthew Pacifici, Mohammed Saied, Rodrigo Saravia, Gaston Sauro, Brad Stuver, Tyson Wahl.
D.C. UNITED
Bobby Boswell, Andrew Dykstra, Sean Franklin, Charlie Horton, Jared Jeffrey, Alhaji Kamara, Chris Korb, Luke Mishu, Kofi Opare, Chris Rolfe, Alvaro Saborio, Travis Worra.
FC DALLAS
Getterson Alves Dos Santos, Colin Bonner, Aubrey David, Atiba Harris, Ryan Herman, Moises Hernandez, Carlos Lizarazo, Zach Loyd, Juan Ortiz, Norberto Paparatto, Timo Pitter, Mauro Rosales, Carlos Ruiz, Chris Seitz.
HOUSTON DYNAMO
Yair Arboleda Quinones, DaMarcus Beasley, Calle Brown, Keyner Brown, Agustin Garcia Iniquez, Kevin Garcia, David Horst, Rob Lovejoy, Cristian Maidana, Abdoulie Mansally, Raul Rodriguez, Zach Steinberger, Collen Warner, Sheanon Williams.
LA GALAXY
Miguel Aguilar, Leonardo Da Silva, Landon Donovan, Rafael Garcia, Steven Gerrard, Alan Gordon, Baggio Husidic, Robbie Keane, Dan Kennedy, Jeff Larentowicz, Ariel Lassiter, Mike Magee, David Romney.
MONTREAL IMPACT
Kyle Bekker, Patrice Bernier, Amadou Dia, Didier Drogba, Kyle Fisher, Eric Kronberg, Calum Mallace, Dominic Oduro, Lucas Ontivero, Michael Salazar, Harry Shipp, Donny Toia.
NEW ENGLAND REVOLUTION
Darrius Barnes, Jose Goncalves, Femi Hollinger-Janzen, Brad Knighton, Daigo Kobayashi, Jordan McCrary, Steven Neumann, Bobby Shuttleworth, Donnie Smith, Matt Turner,  JeVaughn Watson, London Woodberry.
NEW YORK CITY FC
Connor Brandt, Federico Bravo, Shannon Gomez, Jason Hernandez, Eirik Johansen, Frank Lampard, Diego Martinez, Jefferson Mena, Stiven Mendoza, Andre Rawls, Josh Saunders, Tony Taylor, Ethan White.
NEW YORK RED BULLS
Anatole Abang, Gideon Baah, Justin Bilyeu, Omer Damari, Chris Duvall, Aaron Long, Karl Ouimette, Damien Perrinelle, Kyle Reynish, ShaunWright-Phillips, Sal Zizzo, Ronald Zubar.
ORLANDO CITY
Kevin Alston, Mikey Ambrose, Julio Baptista, Hadji Barry, Luke Boden, Servando Carrasco, Earl Edwards Jr, Devron Garica, Sebastian Hines, David Mateos, Pedro Ribeiro, Tony Rocha, Bryan Rochez.
PHILADELPHIA UNION
Tranquillo Barnetta, Brian Carroll, Anderson Conceicao, Charlie Davies, Maurice Edu, Leo Fernandes, Raymon Gaddis, Matt Jones, John McCarthy, Cole Missimo, Walter Restrepo, Ken Tribbett, Taylor Washington.
PORTLAND TIMBERS
Dairon Asprilla, Jack Barmby, Nick Besler, Nat Borchers, Neco Brett, Wade Hamilton, Kennedy Igboananike, Chris Klute, Chris Konopka, Jack McInerney, Amobi Okugo, Taylor Peay, Ben Polk, Jermaine Taylor, Steven Taylor, Andy Thoma, Zarek Valentin,  Ben Zemanski.
REAL SALT LAKE
Jeff Attinella, Pedro Baez, Olmes Garcia, Javier Morales, Boyd Okwounu, Jamison Olave, Devon Sandoval, John Stertzer, Emery Welshman, Chris Wingert.
SAN JOSE EARTHQUAKES
Quincy Amarikwa, Leandro Barrera, Chad Barrett, Kip Colvey, Innocent Emeghara, Shaun Francis, Henok Goitom, Clarence Goodson, Steven Lenhart, Bryan Meredith, Marc Pelosi, Alberto Quintero, Mark Sherrod, Matheus Silva, Jordan Stewart, Marvell Wynne.
SEATTLE SOUNDERS
Michael Farfan, Oalex Anderson, Alvaro Fernandez, Oneil Fisher, Erik Friberg, Herculez Gomez, Andreas Ivanschitz, Damion Lowe, Charlie Lyon, Tyrone Mears, Jimmy Ockford, Dylan Remick, Nathan Sturgis, Nelson Valdez.
Sporting KC
Ever Alvarado, Emmanuel Appiah, Nuno Coelho, Brad Davis, Connor Hallisey, Benji Joya, Alec Kann, Justin Mapp, Chance Myers, Paulo Nagamura, Lawrence Olum, Jacob Peterson, Cameron Porter, Seth Sinovic.
TORONTO FC
Molham Babouli, Steven Beitashour, Mark Bloom, Benoit Cheyrou, Clint Irwin, Will Johnson, Daniel Lovitz, Tosaint Ricketts,
Quillan Roberts, Clement Simonin, Josh Williams.
Vancouver Whitecaps
Fraser Aird, Giles Barnes, Marcel De Jong, David Edgar, Deybi Flores, Masato Kudo, Brett Levis, Pedro Morales, Blas Perez, Cole Seiler, Jordan Smith, Cristian Techera, Paolo Tornaghi.