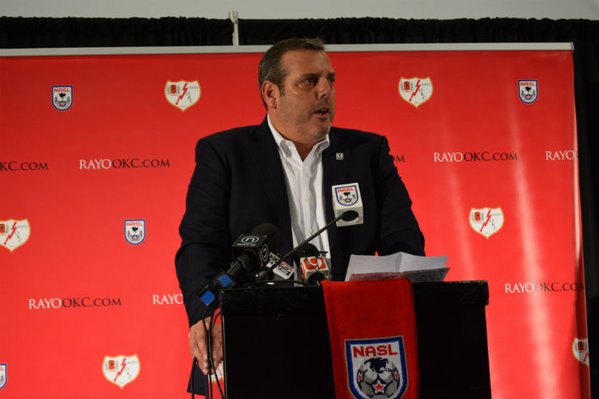 The latest domino to fall in the tumultuous offseason for the NASL came on Monday, just two days after the NASL retained second-division status in a decision made by the U.S. Soccer Federation.
The league and commissioner Bill Peterson opted to part ways on Monday. While the search for a new commissioner takes place, Rishi Sehgal, the current director of business development and legal affairs will serve as interim commissioner. Peterson had been commissioner of the league since 2012.
"The last four years have been incredibly exciting and challenging," Peterson said in the league statement. "The league and clubs accomplished so much during this time and I am very proud to have been a part of it. I am especially proud of the effort and accomplishments of so many others along the way."
"There is a lot of work still to be done and now is the time to allow someone else to come in and lead the next phase of development for the NASL. I would like to thank the owners, clubs, coaches, players, sponsors, staff, and fans for all of their support and I wish the NASL much success in the future".
The new-look NASL is still focusing on growing the league, with a few markets rumored to be interested in bringing in new franchises, but for the time being, there are only eight clubs set to start the spring season. The league said Monday that it "take a more prudent approach to expansion with a more rigorous vetting process by creating an Expansion Committee".
After plenty of speculation about the team's demise, the New York Cosmos will once again be at the forefront of the league's franchises. FC Edmonton, Indy Eleven, Jacksonville Armada, Miami FC, North Carolina FC, Puerto Rico FC and the San Francisco Deltas round out the eight-team format for 2017.