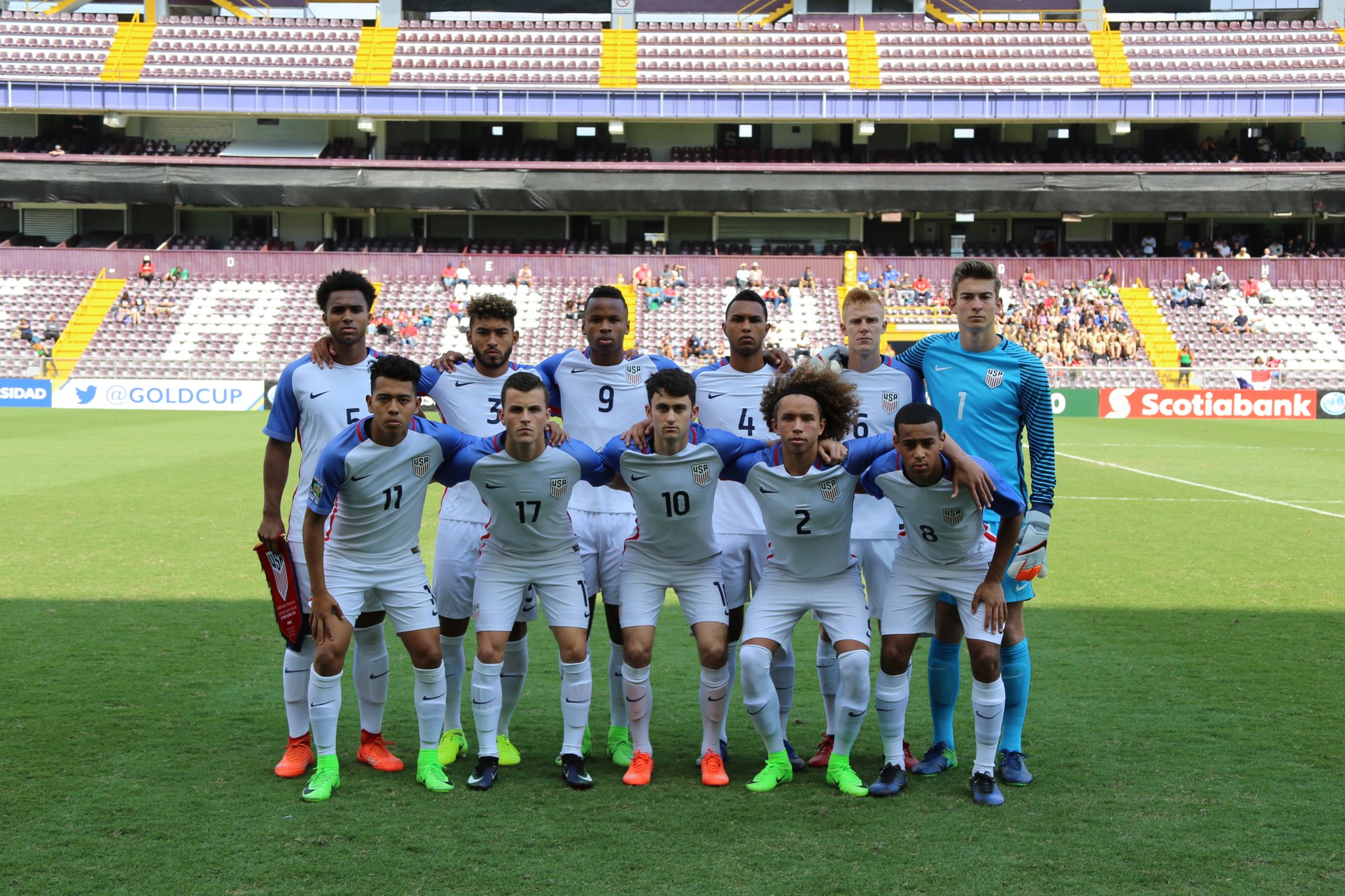 As the U.S. Under-20 Men's National Team prepared for the start of World Cup qualifying, Tab Ramos stressed the importance of starting the CONCACAF U-20 Championships on a high note.
They didn't, and they will face an uphill climb because of it.
A goal from Leandro Avila led a 10-man Panama to a 1-0 win on Saturday, handing the U.S. a setback loss in the first step of World Cup qualifying. The U.S. can still seal advancement to the second stage with a first or second place finish in group play, but finishing second would likely pair the U.S. with Mexico and Costa Rica in the next stage.
The match got off to a tepid start with the U.S. maintaining the better of the play but failing to create any clear-cut chances. In the 18th minute, though, the door swung open as Panama's Justin Simons was sent off with a straight red card for a hard tackle on midfielder Tyler Adams. Moments later, Adams was removed from the match, and reappeared on crutches after halftime, depriving the U.S. of a vital midfield piece.
Panama stunned the U.S. in the 37th minute, scoring in their first real venture forward after the red card. Contained on the left side, Leandro Avila lofted a shot up and over Jonathan Klinsmann, beating the U.S. keeper to push the score to 1-0.
The second half started better for the U.S., even if the crossbar denied an early opportunity. Jeremy Ebobisse's header smashed off the bar, depriving the U.S. of what looked to be the equalizer. In the 80th minute, Justen Glad forced another chance, but the shot was parried out of play for a corner. Moments later, a mad scramble in the box resulted in another corner as the U.S. could not push the ball into the back of the net.
The best chance, though, came in the 87th minute. Panama goalkeeper Charles Taylor denied Ebobisse at the doorstep following a setup from Sebastian Saucedo.
The U.S. returns to action on Tuesday against Haiti before wrapping up the group stage three days later against St. Kitts & Nevis.