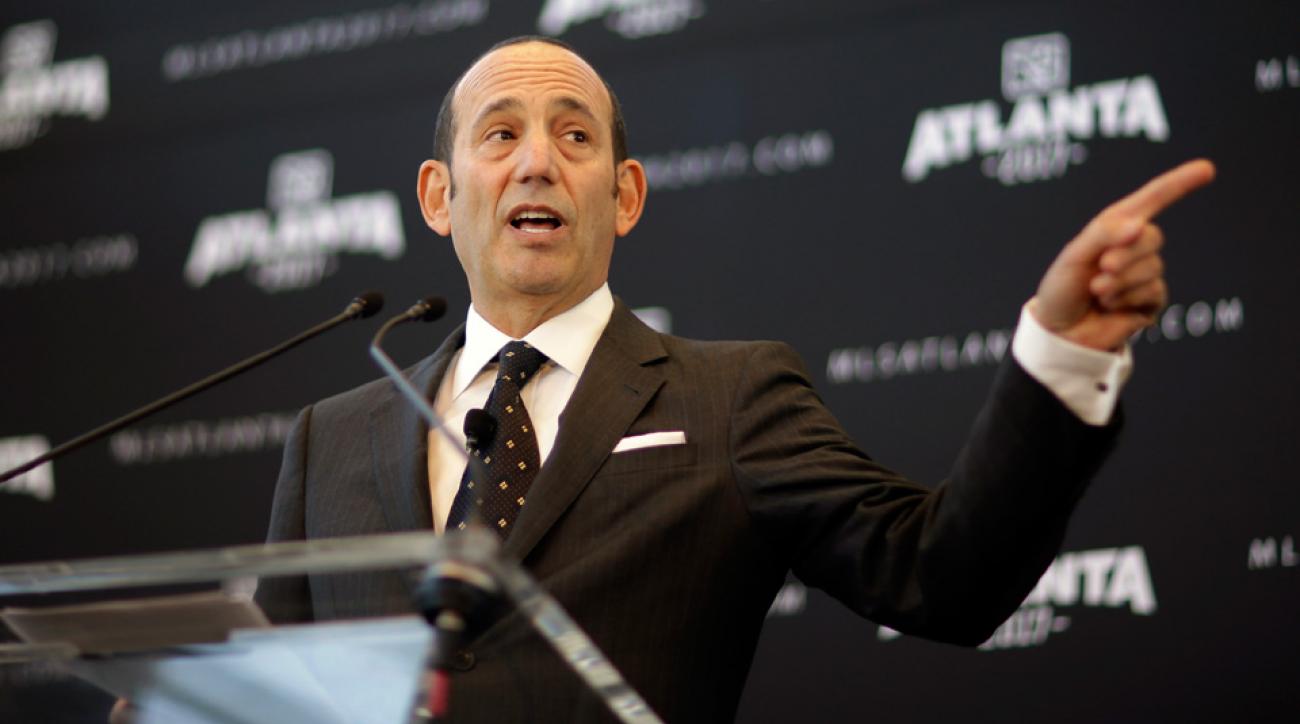 With a board meeting looming in April to narrow down MLS expansion candidates, commissioner Don Garber seems to be excited about one market in particular.
Speaking to reporters in Orlando on Sunday, Garber was asked about an expansion bid involving the Tampa Bay Rowdies. While there is a lot of work left to determine which cities will join the league, the commissioner is pleased with what he's seen from the Rowdies.
"There's been a lot of energy," said Garber. "Bill Edwards is in regular conversations with us. The mayor was up in our office. I got a call from governer Scott when they submitted their bid. They are one of the markets of the 12 that has a lot of energy behind it.
"It's a large market, Tampa-St. Pete. It's one of the larger markets we don't have in our league of the 12, but we'll see, we have a lot of work to do."
Garber also revealed that the MLS owners met to review the bids and that they will, at the very least, whittle down the list of candidates when the next board meeting rolls around in the third week of April.
Once a smaller group of markets is determined, the league hopes to announce the 25th and 26th franchises by the end of 2017.
The other markets vying for expansion include Charlotte, Nashville, Indianapolis, Detroit, Phoenix, St. Louis, Raleigh-Durham, San Antonio, Sacramento, Cincinnati and San Diego.