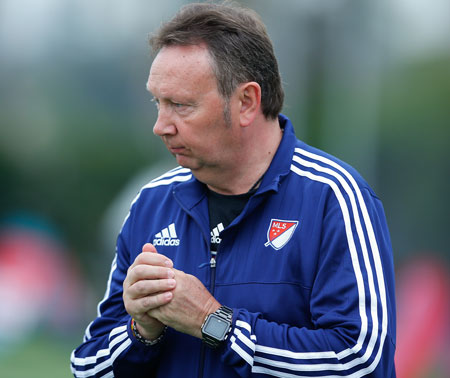 Like many ideas, a proposed tournament between MLS and Liga MX teams is fantastic in theory, but proving difficult to implement in practice.
While reaffirming that discussions are ongoing for the proposed inter-league tournament, MLS technical director Alfonso Mondelo has stated that scheduling difficulties are keeping the competition from being finalized, reports ESPN FC. Due to the disparate nature of each league's schedule, with MLS running from March to November and Liga MX using the European standard July to May calendar, the two groups have encountered difficulties fitting in the tournament.
"Formats have been discussed, but there is nothing concrete," said Mondelo. "We are waiting on various ideas and options. One of them is to have three, four or five teams from each league. The problem is finding dates that are open to insert [the tournament] into the calendars of both leagues."
News of the proposed tournament followed shortly after Liga MX announced that its teams would not play in the Copa Libertadores this season. If a scheduling resolution is reached, Club America, Chivas, and Tijuana are likely to be included, as they would've featured in the Copa Libertadores.
"Projects to help the growth [of MLS] are always studied and [Mexico and the United States] are two sister nations soccer-wise," Mondelo said. "We can have that important contact due to the large Latino and Mexican audience we have that would like to see this type of competition."