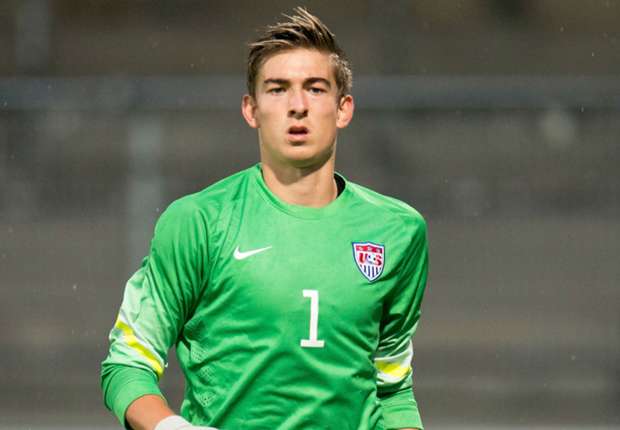 In his young career, Jonathan Klinsmann has followed a vastly different path than his superstar father. However, the goalkeeper is set to take a step towards his father's historic past by temporarily joining up with a familiar club.
VfB Stuttgart revealed on Tuesday that Klinsmann has joined the team for training as he looks to earn a spot on the U.S. Under-20 World Cup team this summer. The California goalkeeper's stop in Stuttgart sees him temporarily train with a club where his father, former U.S. Men's National Team coach Jurgen Klinsmann, forged his reputation with 79 goals in 156 games.
The club, which is currently in the 2. Bundesliga, is also home to U.S. Men's National Team midfielder Julian Green.
"A good workout under the best conditions can never hurt," Jurgen Klinsmann told Stuttgart's official site. "That is why he is training with the U-23 of VfB for some time. I am very grateful to VfB that they made handled this so uncomplicated and quickly. In addition, Jonathan has a very good relationship with the team.
"I keep myself completely out. He is a keeper – and others can judge this better. When I see him after the training, he'd had a very good impression. "
The University of California goalkeeper was a vital piece for the U.S. U-20s during the recent CONCACAF Championship. Klinsmann started five matched for the U.S. while earning recognition as the tournament's best goalkeeper with the Golden Gloves award.
"This is an exciting phase," Jurgen Klinsmann added. "He was awarded as the best goalkeeper at the U-20 CONCACAF Championship, the counterpart of the European Championship. Since calls come from clubs. But there is no stress. We will see."