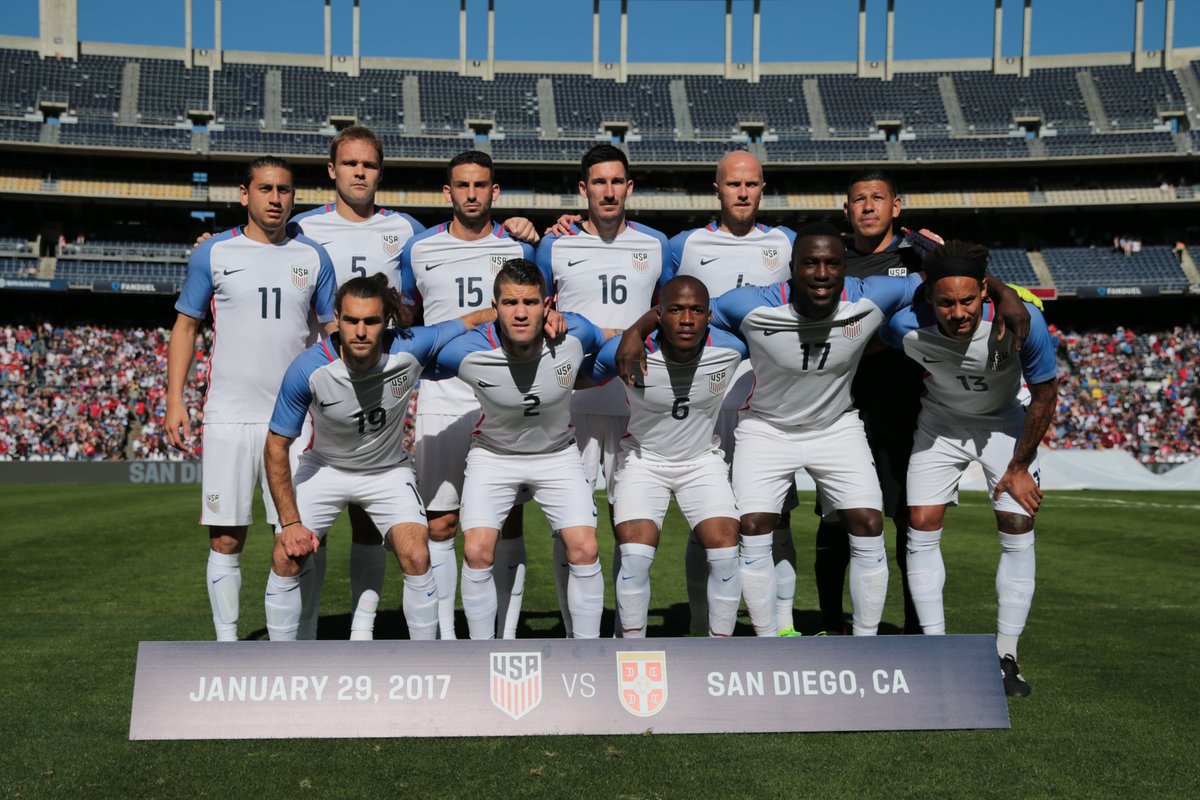 Friday's World Cup qualifier is all but a must-win for the U.S. Men's National Team. After sputtering through the opening two matches of the Hexagonal round, the U.S. faces a colossal challenge on Friday as the team looks to right the ship against Honduras.
In any scenario, a World Cup qualifier in CONCACAF is tough, but making Friday all the more difficult are a slew of notable absences.
The Jermaine Jones suspension? The U.S. knew that was coming, but it was impossible to predict the wave of injuries that would soon hit the squad. Bobby Wood, Fabian Johnson and DeAndre Yedlin all remained with their clubs due to injuries, opening up four starting spots from what is likely the ideal XI.
Knowing that, head coach Bruce Arena will need to make several changes on Friday in a match that will require the U.S. to step up and seize all three points.
Here's a look at one possible USMNT lineup:
Some thoughts:
The lineup above is certainly not the one Bruce Arena had in his head several weeks back. As the match moved closer and closer, it became apparent that Arena would need to make several changes to his ideal XI.
With Yedlin and Johnson out, Arena was robbed of two premier fullback options, even if Johnson was expected to play in the midfield at some point. Those losses require the team to shift and, with the lack of true right backs on the roster, Geoff Cameron becomes a likely candidate to move outside. The U.S. could deploy Graham Zusi or Michael Orozco in the position to keep Cameron central, but Arena should put more trust in his centerback depth than those at the fullback position.
With Cameron outside, John Brooks needs a partner, and Omar Gonzalez looks to be a likely selection. They're not the most mobile group, but Gonzalez is level-headed in these types of games, giving the U.S. backline another player with World Cup experience. Left back, meanwhile, remains a bit of a mess, as Arena could turn to Jorge Villafana, DaMarcus Beasley or even Matt Besler or Tim Ream in the position. Given his efforts in January, Villafana deserved the nod, even if his lack of international experience is a hindrance.
Jones' absence opens a gap in the middle, and several players can jump in to fill the void. Given his familiarity with Arena, and his play in January camp, Sebastian Lletget would be a solid fit, providing creativity on the ball alongside Michael Bradley. Alejandro Bedoya is likely the safe choice, but Lletget is the more dynamic one.
Out wide, Christian Pulisic is penciled in, as he likely will be for the next decade, while Darlington Nagbe should start on the other side due to his strong start with the Portland Timbers. Centrally, the U.S. is in need of reshuffling, though.
All things considered, Arena likely envisioned a Bobby Wood-Jozy Altidore partnership, but the former's injury wipes that vision away for the time being. Ideally, Clint Dempsey would be saved as a bench option, but the U.S. doesn't have the wiggle room. Dempsey and Altidore have known chemistry and the duo remain two of the top scorers in USMNT history. In a match as important as Friday's, giving Dempsey 50-60 minutes to get a goal is a good start and could go a long way towards righting the ship in Hex play.