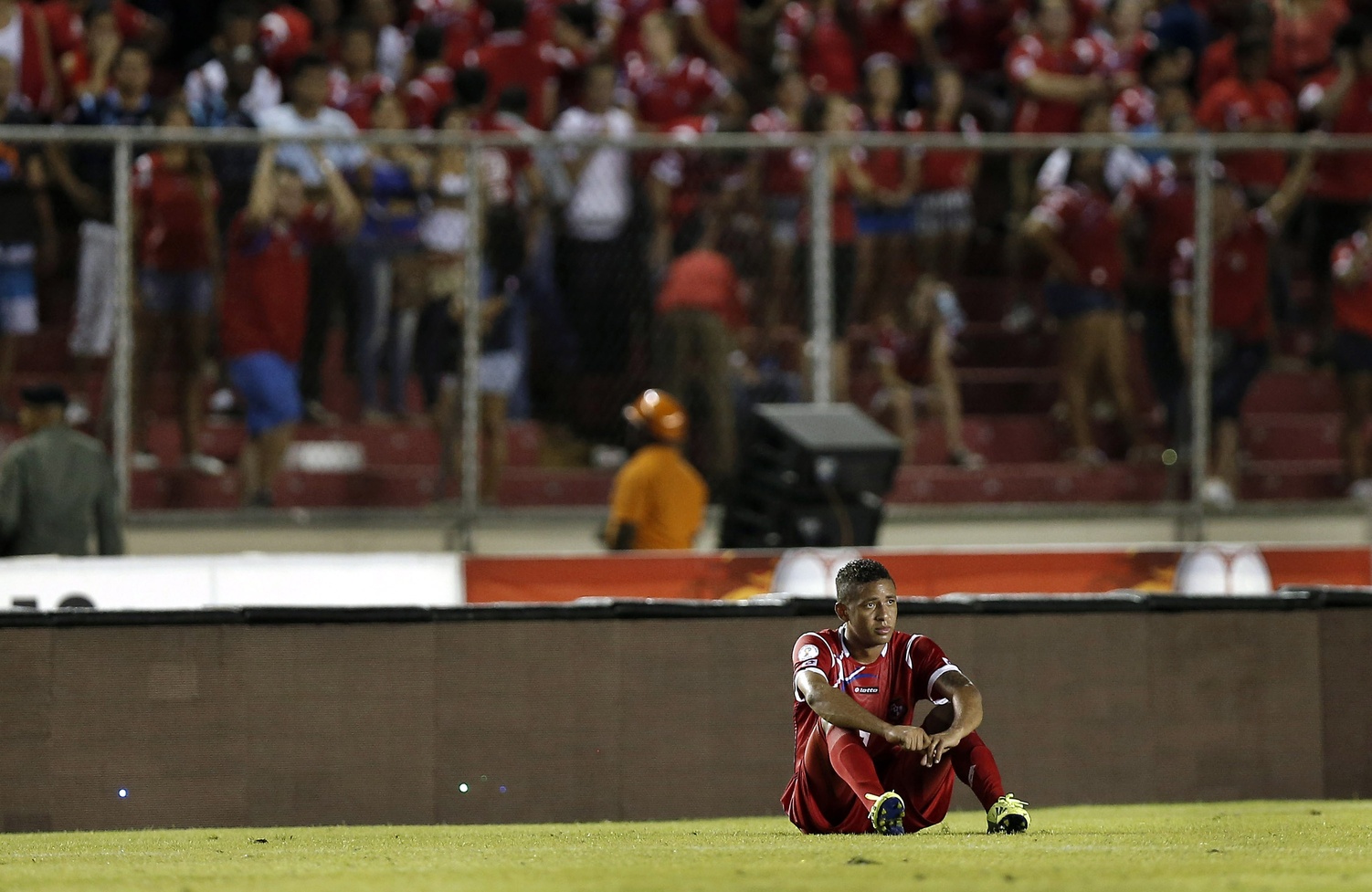 Jozy Altidore still remembers Oct. 15, 2013 like it was yesterday. It's a game etched in his memory, but for all of the wrong reasons.
Altidore was one of nine current call-ups on the roster when the U.S. Men's National Team last took on Panama in World Cup qualifying play. It's a match that lives in infamy for fans of Panama soccer, one that dashed their 2014 World Cup dreams in a matter of minutes while giving berth to San Zusi, a grim reaper of sorts for Panamanian soccer.
In need of a win to seal a playoff berth against New Zealand, Panama was just moments away from victory. The win would have seen Panama slip past Mexico and into fourth-place, sealing a chance at the World Cup.
Then, Graham Zusi struck in stoppage with what became the darkest moment in the country's soccer history.
THE GHOST RETURNS. Graham Zusi staring deep into the soul of Panama 4 years after dashing their World Cup dreams. pic.twitter.com/mZn6QlvY9D

— Grant Wahl (@GrantWahl) March 27, 2017
"It was tough because, as a professional, you were on the field to do a job," Altidore said, "but, the human side of me, I felt sad for them because I know what it's like to go to a World Cup, to qualify for a World Cup. That's the dream of every player. To be on the side that took that away from them, it's kind of tough but, at the same time, it's part of the game.
"You heard this place dip emotionally. You heard people crying. It was tough, but at the end of the day, we had to take care of our business and make sure we qualified for the World Cup and went to the World Cup in good form. That's just part of the game."
Up, 2-1, late, Panama looked well on their way to a win and a berth in the 2014 World Cup before Zusi struck in stoppage time. Aron Johannsson fired a goal just moments later, signaling heartbreak for a nation on the brink of what looked to be a victory filled with emotion.
Altidore said he has always seen Panama as a nation that wears its heart on its sleeve, and it was never more apparent than on that day. For 90 minutes, Panama looked well on their way to victory as the crowd in Panama City roared. After seeing Gabriel Torres and Michael Orozco exchange goals, Luis Tejada fired what looked like it could have been an 81st minute winner before the game swung in stoppage time.
"We just stuck with the game," said Sacha Kljestan, who played 90 minutes that day. "I can't speak to what their mentality was like, but we just stuck with the game and kept plugging away. It was a difficult first half, I remember, and I think in the second half our fitness started to shine through as we pushed the game and went for a winner. In the end, we prevailed.
"You could tell it was obviously devastating for the players. It wasn't something I was focusing on, but you could tell that there was disappointment."
Ahead of Tuesday's clash, the two rosters are littered with players that played a part in that 2013 match, including Zusi, who could earn a starting spot as the USMNT right back. Altidore, Kljestan, Zusi, Orozco and Alejandro Bedoya all earned starts that day, while DaMarcus Beasley, Chris Wondolowski, Geoff Cameron and Nick Rimando watched on from the bench.
Three-and-a-half years later, the two teams are in very different places as the current World Cup qualifying cycle continues on, but make no mistake, the memories from 2013 will loom large over Tuesday's clash.
"I'm sure it still means a lot to them," Kljestan said. "They had a big chance to go to the World Cup. They have a pretty veteran team and we know a lot of these guys have been playing for the national team for a long time. It might mean a little bit extra to them and it may be in the back of their minds with something to prove. But, in the end, it's still World Cup qualifying and we're both playing for the same thing right now. "
"I'm sure they'll come out tomorrow with that in the back of their minds," Altidore said, "and come out with a little bit of fire in them."