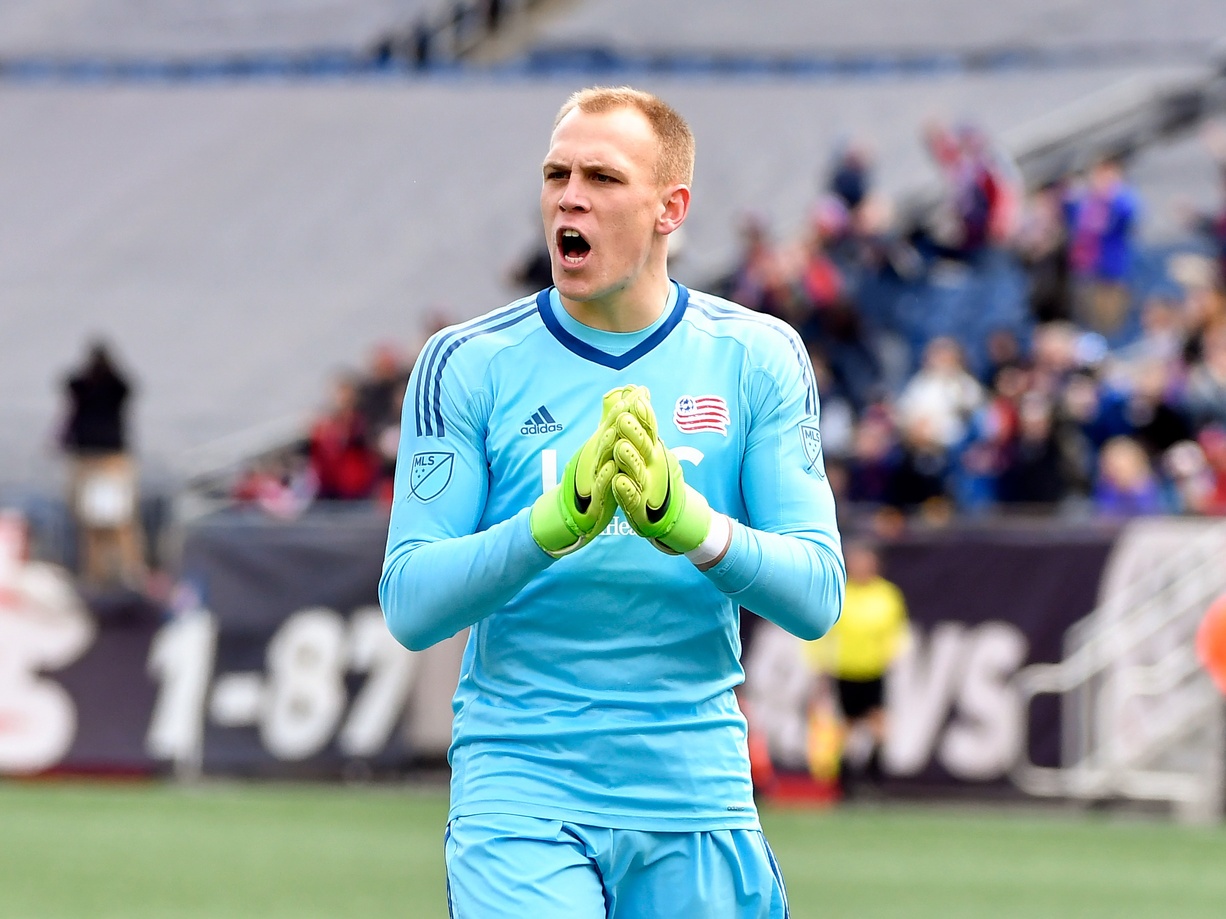 FOXBOROUGH – The New England Revolution made a decisive move to improve their goalkeeping performance in February  when they traded their starter of the past four seasons, Bobby Shuttleworth, to Minnesota United FC.
Revs coach Jay Heaps opted to give 24-year-old former U.S. youth international Cody Cropper the nod over veteran Brad Knighton and the youngster turned in one of his strongest games to date on Wednesday night against the San Jose Earthquakes for his second shutout of the season.
"I think I'm finally finding consistency," Cropper said. "Obviously, seven years it's been not consistent playing time. I think that the coaching staff and a lot of the players here, we're finally finding a rhythm together and I think for myself, I'm also finding that rhythm and really coming along in development and decisions, and where I should (be), my starting positions, really. At the end of the day, I can only keep moving forward and hope that I continue to grow."
Cropper bounced around England for several years before signing with the Revolution last summer.
He joined the youth system at English League Championship side Ipswich Town as a 17-year-old in 2010 and then later waited in the wings at Southampton from 2012-15. He finally debuted in the 2015-16 season, making nine appearances in the second division for Milton Keynes Dons.
The agile, 6-foot-4 keeper posted a shutout in his first MLS game in the Revs' 2016 regular season finale against the Montreal Impact, and then emerged the victor of a three-man competition for the starting spot during the 2017 preseason.
Cropper has had an up-and-down season over the first seven starts, and might be settling in if you can disregard last weekend's 3-0 loss to the rejuvenated Chicago Fire, in which the Revolution went down a man in the 27th minute after a Je-Vaughn Watson received a red card.
"I think coming out of the game in Chicago we knew that it was just one of those games where we had to bury it and move forward," Cropper said.
Cropper was sharper on Wednesday, making all three of his saves in the second half and also coming 30-plus yards out to end the danger on a dangerous back pass that went past the back line.
"In the second half, I even said to him, 'You need to make one save for us.' I just felt like it was going to come down to one save, but instead he made two or three," Heaps said. "The really good play I thought was obviously the save he made with his knee, but the one I really liked was when he came out and cleared the ball when the back pass went through. That was one where he was alert and playing quickly and did a good job."
Later on, in the 66th minute, Cropper made the save of the game with a reactive kick save at the right post on a one-touch redirect from eight yards out by Fatai Alashe.
"In the moment, you turn off the post and you hope it hits you," Cropper said. "Thankfully, I spread myself and make myself big and it does and goes wide of goal."
Cropper still has just 17 professional starts under his belt, but games like Wednesday are bringing him closer to establishing himself as a starting-quality player at the MLS level.