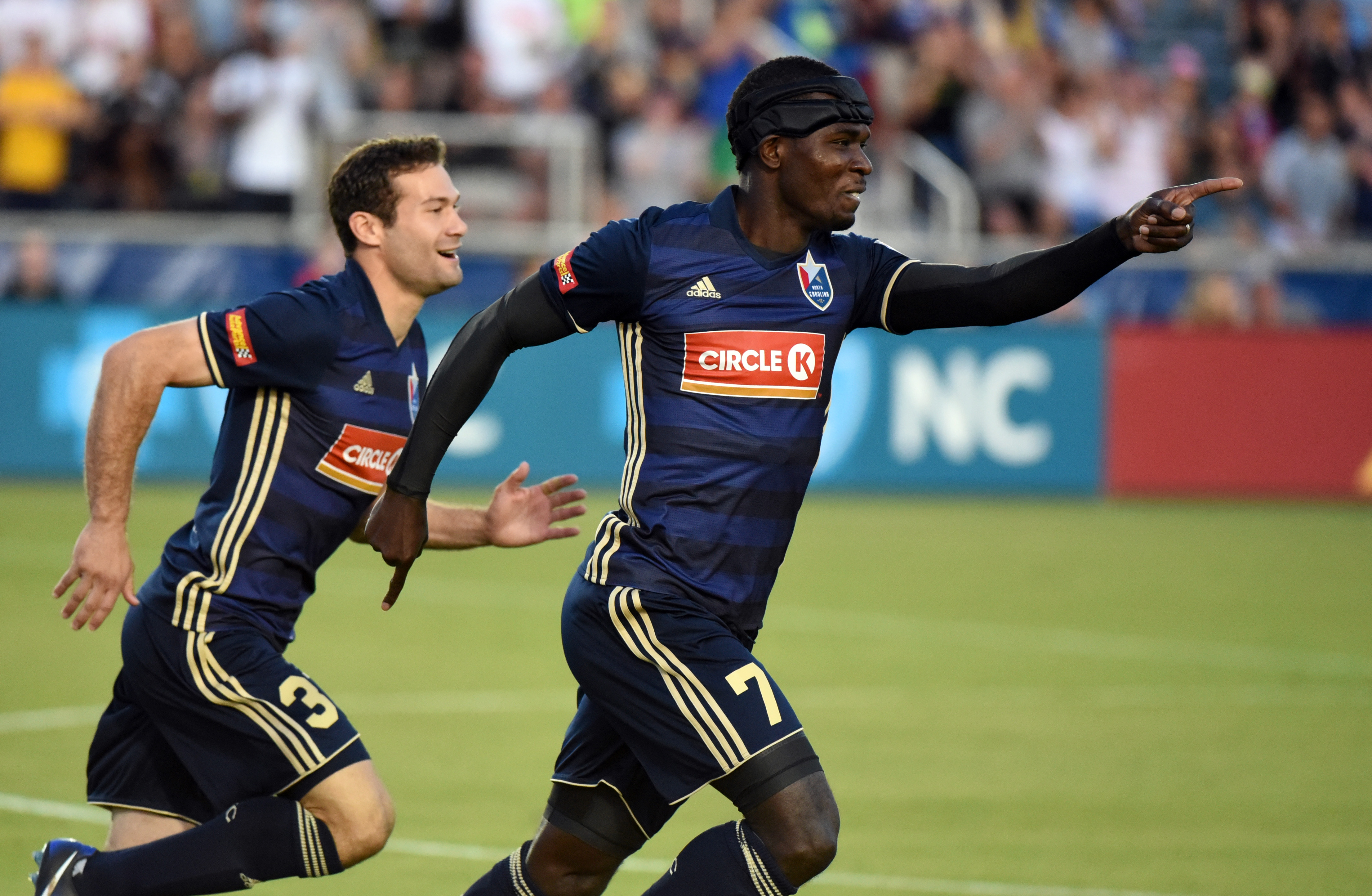 The light schedule in the NASL this weekend didn't produce too many headlines, with one game ending in a scoreless draw and the other being a fairly easy victory.
The Jacksonville Armada and San Francisco Deltas split the points on Saturday, while North Carolina FC exploded for three goals to down FC Edmonton.
Here's a deeper look at both games played in NASL this weekend:
Jacksonville Armada 0, San Francisco Deltas 0
Both the Armada and Deltas remained unbeaten on Saturday with their scoreless draw at Hodges Stadium. The first-place Armada and second-place Deltas combined for just four shots on target off 13 combined shots. The draw doesn't hurt either team early in the season, but the Armada come away a bit disappointed because it dropped two points at home.
With three matches played, the Armada have seven points and hold a two-point advantage on the Deltas in second place. A trio of teams are one point behind the Deltas in the congested middle of the table.
North Carolina FC 3, FC Edmonton 1
North Carolina FC wasted little time finding the back of the net at home on Saturday with Lance Laing scoring the first goal of the contest in the third minute. Nazmi Albadawi added a second for the Armada in the 23rd minute and Matthew Fondy knocked home the third in the 48th minute. Tomi Ameobi pulled back a second-half tally for the Eddies, but that was all the visitors could muster.
The victory pushed North Carolina FC up to fourth in the Spring Season standings with four points. The Eddies are still searching for their first point of the campaign after three straight losses.