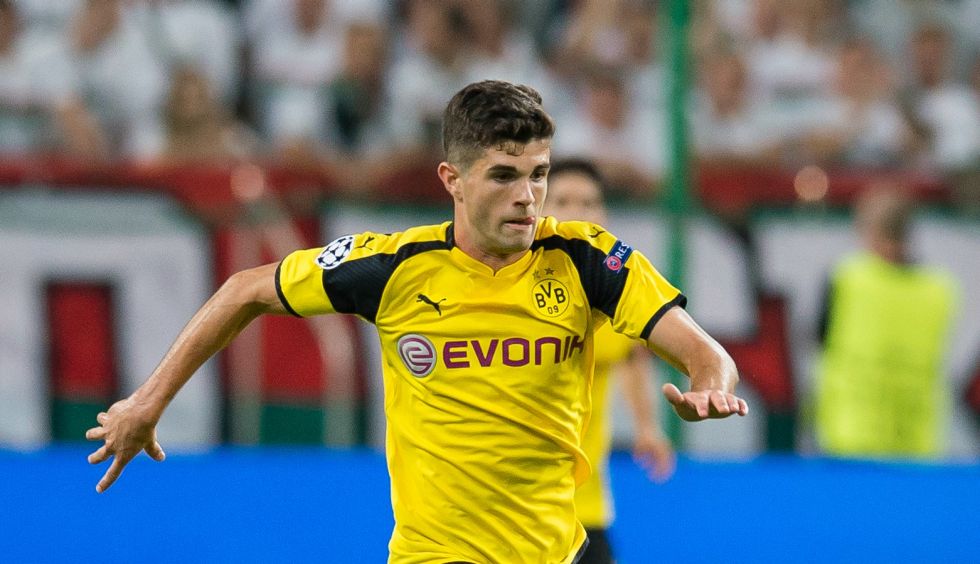 The past week was an emotional one for Christian Pulisic, but the 18-year-old winger certainly didn't show it with his play on the field.
In a week headlined by an attack on Borussia Dortmund's team bus, Pulisic was one of the team's best performers in what proved to be an up-and-down series of two games. Pulisic's consistency in those two games, as well as a spectacular assist, earned the winger honors as SBI American Abroad of the Week.
Pulisic's week started against Monaco as he came off the bench in the eventual 3-2 Champions League loss. Still, after a first half dominated by the Ligue 1 side, Pulisic helped Dortmund muster some sort of comeback, giving the German club a chance heading into the second leg. In the weekend's match against Eintracht Frankfurt, Pulisic started proceedings off with a bang, assisting Marco Reus just moments into the match en route to a 3-1 win over Timmy Chandler's side.
The Champions League effort and ensuing assist earned Pulisic this week's recognition, beating Paul Arriola and Emerson Hyndman to the honors.
What did you think of Pulisic's efforts last week? Which player stood out to you?
Share your thoughts below.