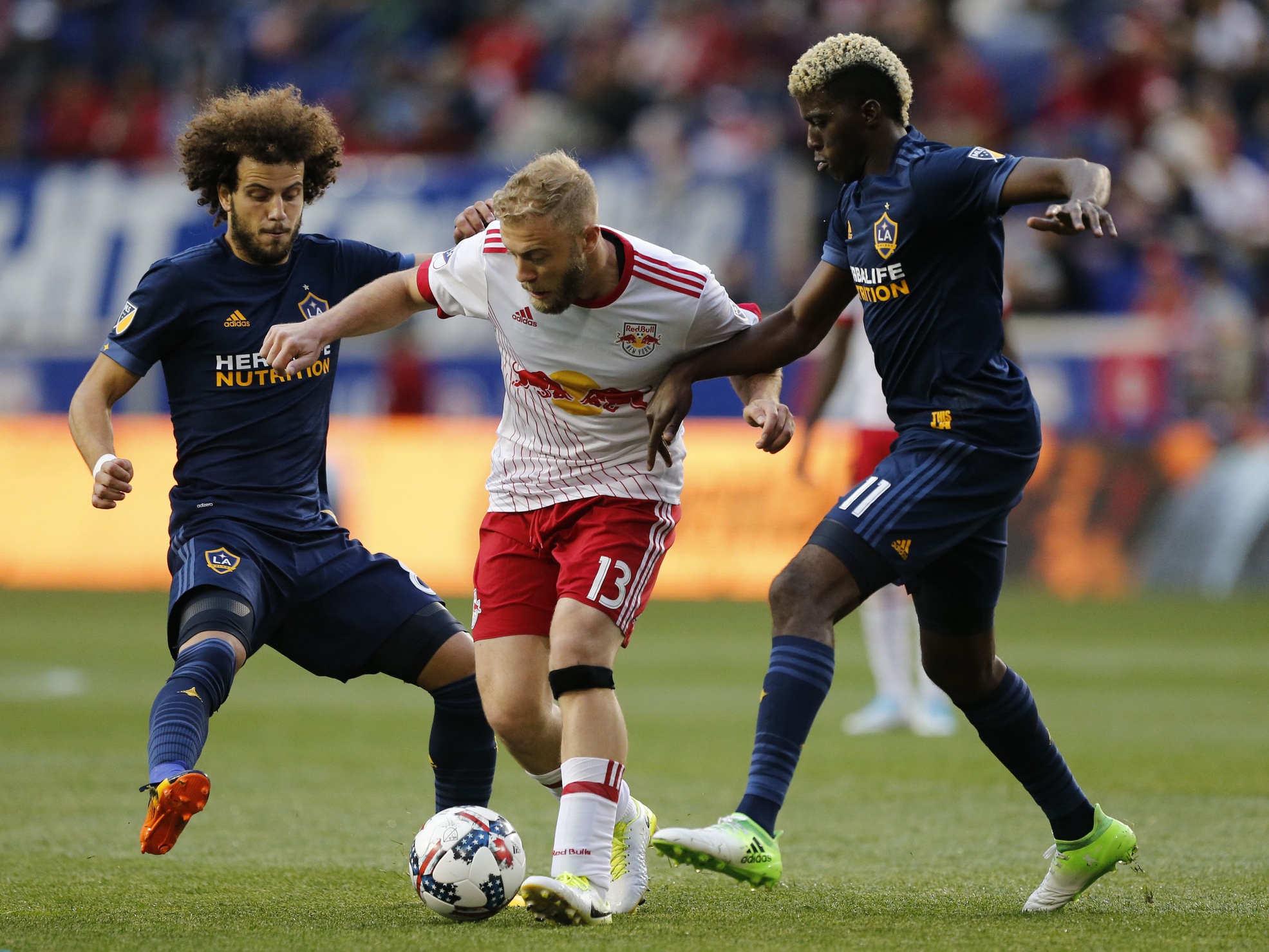 The LA Galaxy's rough start has been widely discussed but, on Sunday, they became the first team to go into Red Bull Arena and emerge with three points in hand thanks to their major offseason signing.
The Galaxy became the first team to record a win at Red Bull Arena, beating the New York Red Bulls, 3-1, on Sunday.
Star attacker Romain Alessandrini fired two goals to open the scoring, with the first coming in the eighth minute. The midfielder took a freekick from the right side of the penalty area, and the ball went over the many heads in the box, landing straight in the back of the net.
The lead was doubled only a minute later, as Giovani Dos Santos found Alessandrini in the center of the penalty area. From close range, the Frenchman was able to finish, shocking their opponents with two quick goals.
The Galaxy's final goal came in the 78th minute through a penalty. Alessandrini was involved yet again, as he was fouled by substitute Mike Grella in the box. Dos Santos stepped up to take it, easily sending the ball past Luis Robles.
The Red Bulls were able to grab a consolation goal through Daniel Royer, who scored in stoppage time. In what was virtually the last kick of the match, the Austrian scored from the right side of goal to make the score 3-1.
Not all went well for LA, though, as Bradley Diallo picked up a second yellow in the 90th minute. Diallo will miss the team's next match against Minnesota United.
The win is the Galaxy's first since April 7, seemingly a course correction after a lackluster beginning to the 2017 season. The Red Bulls have recorded what is now their third consecutive defeat, after losses to Sporting Kansas City and the Philadelphia Union.
Man of the Match
Romain Alessandrini remained a force to be reckoned with for 90 minutes. With his brace before the 10 minute mark, he managed to unsettle the Red Bulls, allowing the Galaxy to record one of their best performances of the season.
Moment of the Match
Alessandrini's opener was a talented shot from a wide angle that first looked like it came off of a teammate's head. Instead, his shot flew over the heads of all in the box, and landed in the goal.
Match to Forget
New York center backs Damien Perrinelle and Aaron Long looked off all night, allowing space for the Galaxy's attack to record shots throughout. The two looked suspect multiple times during the match, their second consecutive time conceding three goals.