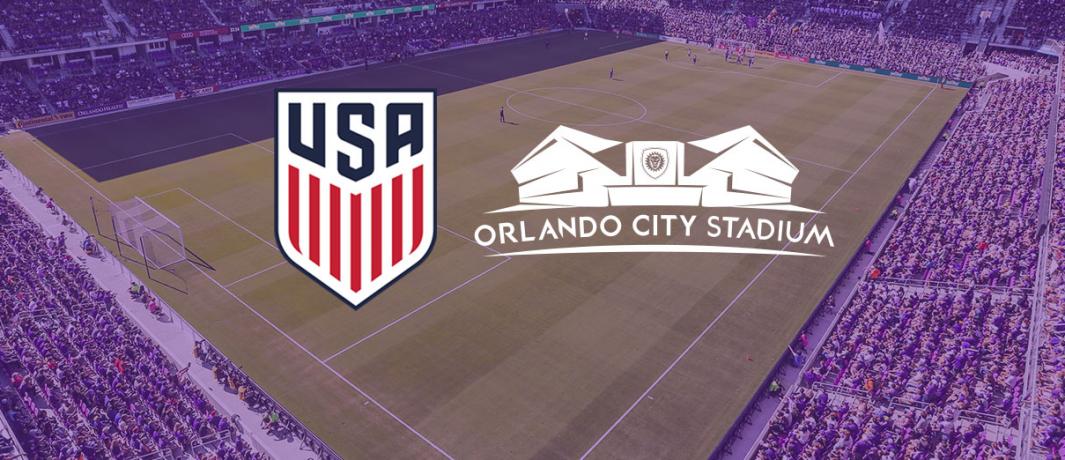 Long rumored, now official. The U.S. Men's National Team is coming to Orlando City Stadium.
The USMNT will host their Oct. 6 World Cup Qualifier against Panama at Orlando City's new stadium, the team officially announced. The stadium, which has rapidly gained a reputation as one of the best in MLS, will host its first major external event and the first, but likely not last, USMNT appearance.
"We've been very open about our objectives to bring world-class events to Central Florida with the completion of our new venue and this is a natural evolution of those plans," CEO Alex Leitão said. "We've seen the engagement from our supporters and the impact they have on our MLS and National Women's Soccer League teams, and we are excited to see the atmosphere and energy they will bring when the U.S. National Team comes to town to play their last home qualifying match of the tournament."
The USMNT will host all of its home qualification matches in MLS stadiums for the second consecutive cycle and makes its first Orlando appearance since 1998's 1-0 friendly win over Sweden. Ticketing information will be released at a later date.