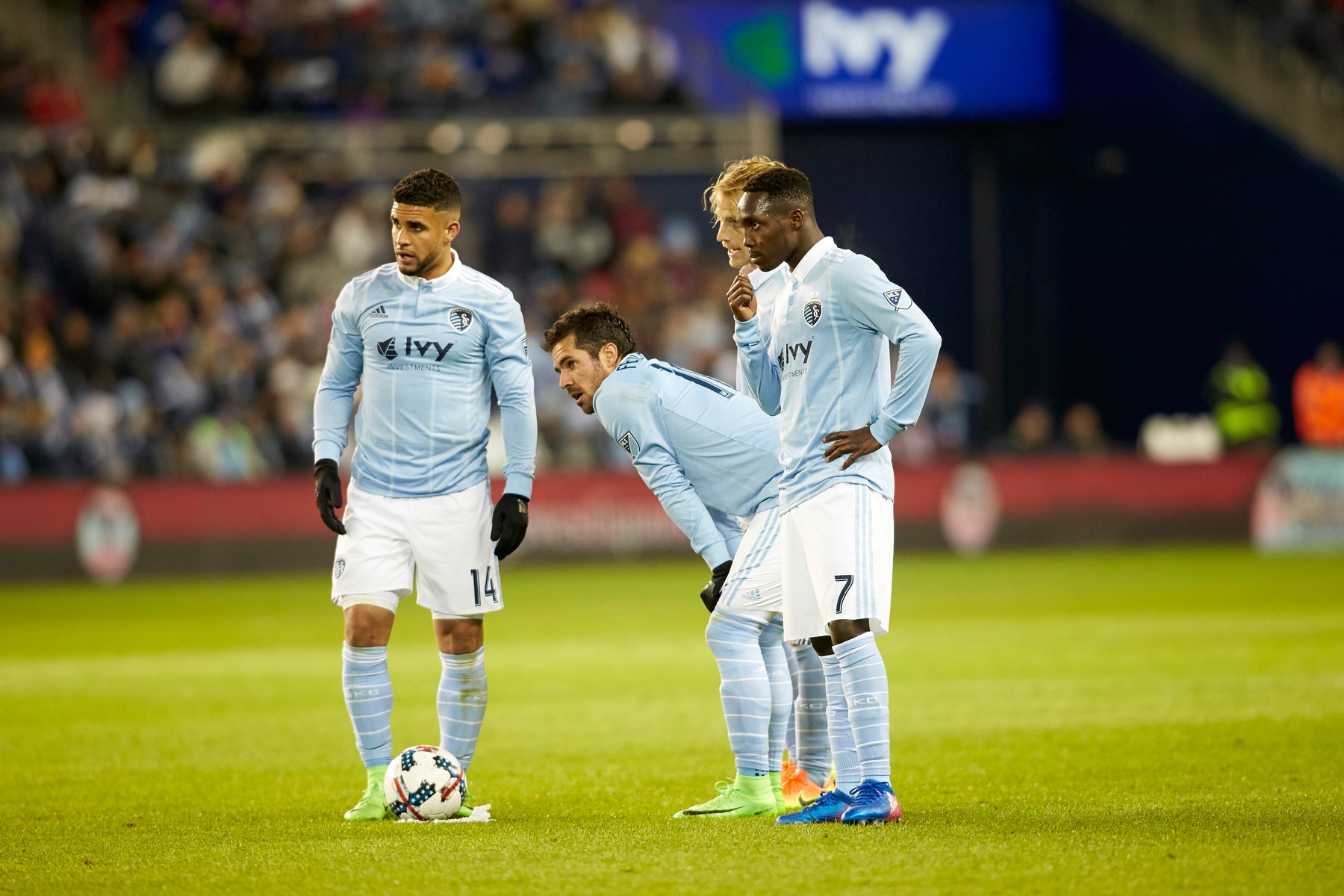 Coming off a dominant 3-0 home win over Real Salt Lake on Saturday, Benny Feilhaber and a surging Sporting KC face another test.
It's a task Sporting KC has failed at in previous years. As matches grow closer together, Sporting's depth will be tested. Starters will challenge themselves to stay ready, but three games in eight days lie ahead for the club.
"I'd like to think we are all fit enough to play three games in eight days, but we'll see what Peter [Vermes] does," Feilhaber said. "There is always the chance for change but I'm sure every guy that started today will want to start on Wednesday."
On the field Saturday, Sporting KC jumped back into a scoring groove. The team picked up its first loss of the season last week against FC Dallas in a 1-0 loss, and battled early impressions that a loaded attack couldn't put shots on target in previous games. Star striker Dom Dwyer said the team can look forward to production from all around the field.
"We have a quality team," Dwyer said. "We want to prove that the goals can come from everywhere. I think we are starting to show that we can have goals from many different places. Gerso is starting to find his feet and I think Jimmy [Medranda] will too. We have guys coming in and making a difference as well. We have a deep squad here."
Graham Zusi's move to right back this season is one reason for Sporting's extra scoring dynamic. Zusi served a pass to a wide open Feilhaber on Saturday night for the first goal of the match.
The next stretch of games may call on some backups, but the team's reinforcements have plenty of experience.
Sporting KC could turn to reliable midfielders who have been relegated to the bench, like Soni Mustivar, who started all of last season but has since fell out of favor due to offseason signing Ilie Sanchez. Young fullback Saad Abdul-Salaam impressed at times last season starting at left back, but 30-year-old Seth Sinovic took back his starting place this year.
While Sporting's home form leads the league, the team has only managed one win in four games on the road. A home match with quick turnaround is next, but the two matches after that are on the road at Minnesota and at Orlando.