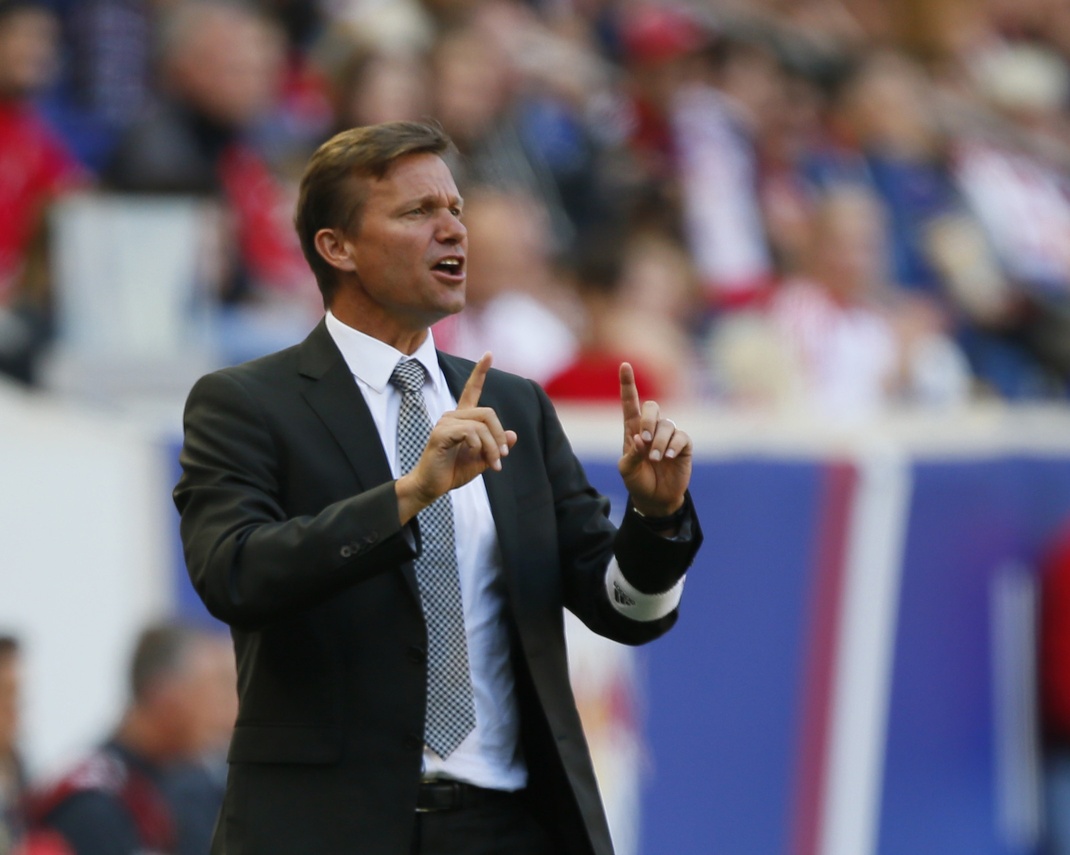 After the Red Bulls completed their penultimate training session before  Wednesday's clash with New York City FC in the fourth round of the U.S. Open Cup, head coach Jesse Marsch was anticipating the first of four matches in a 10-week period with their cross-river rivals.
"I've heard them say things that this is a best team they've had an I agree with that," said Marsch. "They're good, it sets up for a great game. We'll be ready for their best – I expect a really good lineup."
The Red Bulls, however, will look to continue their dominance over NYCFC without their head coach in the technical area.  SBI Soccer has learned that U.S Soccer informed the club on Monday afternoon that Marsch must serve a suspension for the derby at Red Bull Arena. The penalty stems from his ejection in the fifth round of the Open Cup last June in a 2-1 defeat to the Philadelphia Union. "I had to try to induce change in the ref somehow. They were basically calling every foul for the Union," said Marsch last summer.
The former MLS Coach of the Year spiked two game balls into the Philadelphia bench area following his dismissal. His former Chicago Fire teammate, Union head coach Jim Curtin, famously signaled touchdown after the spikes. Marsch was berated as he strode past Union supporters on his path to the locker facility at Talen Energy Stadium.
On Monday, Marsch gave the appearance that he intended to guide his side from the sideline on Wednesday. A U.S. Soccer official was puzzled that there would be any ambiguity in the rules although Marsch's name failed to appear on the tournament's suspension list before Monday.
The Red Bulls are 5-1 in Hudson River Derby matches with a goal differential of +13. Bradley Wright-Phillips has scored eight goals in those six matches. Conversely, NYCFC has a total of five finishes in the series.