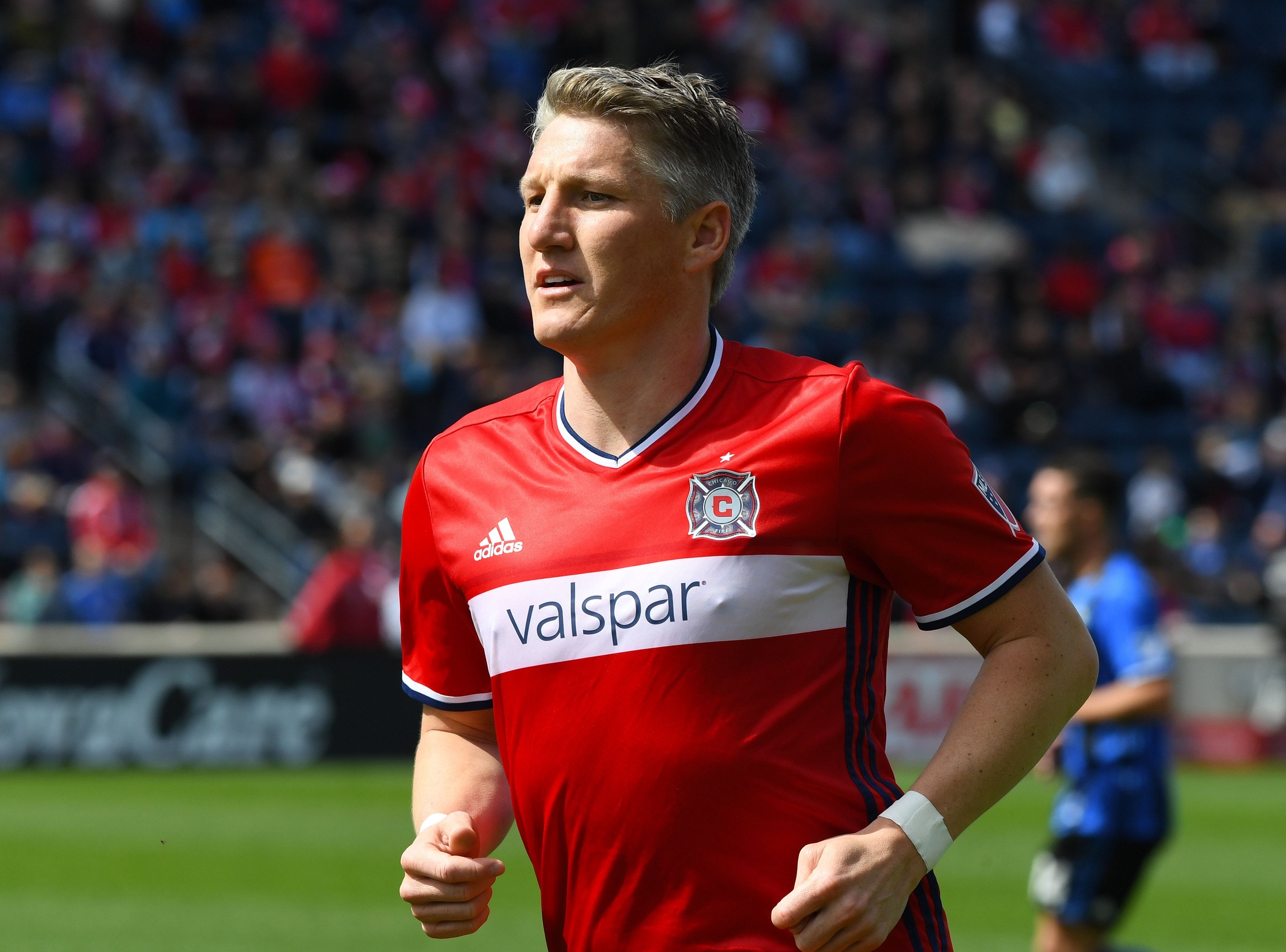 It has been only four months since Bastian Schweinsteiger's arrival in Chicago as the Fire's latest designated player, and the former World Cup winner is already unsure if his future rests in MLS after the end of what has been a successful first season.
The midfielder signed a one-year $5.4 million deal, and has since provided two goals and four assists throughout 12 games. The German did confess that he is 'very happy' playing with the Chicago Fire, but could not fully commit his future to MLS.
"I'm really happy here and everything fits. The club is making progress and has helped my family and me a lot," the former Bayern Munich star told Die Welt.
"The team wants to improve and the training staff are super. The Chicago people are also really nice and I'm having a lot of fun here. I don't know how long I'll play in the MLS, but at least this season!"
Despite the possibilities of the German's departure, the Chicago Fire would have priority in signing the player to a new contract,  for the team and player hold a mutual option for a contract extension through 2018.
OYONGO OUT FOR THE SEASON
Ambroise Oyongo is expected to miss the remainder of the season, continuing a looming trend for the Montreal Impact.
The Cameroonian left back is projected to be sidelined for the following six months following a successful surgery, which repaired his ruptured patellar tendon on his right knee.
The surgery, which was done in Barcelona, comes three days after the 25-year-old suffered an injury in the first half of the 2019 Africa Cup of Nations qualifier against Morocco.
PORTLAND TIMBERS SIGN 11 T2 PLAYERS AHEAD OF CASCADIA CUP
The Portland Timbers have announced the signing of 11 T2 players ahead of their U.S. Open Cup clash with rivals Seattle Sounders.
Defenders Michael Amick, Lamar Batista, Harold Hanson, and Max Ornstil, midfielders Villyan Bijev, Tomas Granitto, Andre Lewis, Terrell Loew, and Omar Mohamed, and forwards Russell Cicerone and Augustine Williams join the Timbers on short-term agreements (four-day contracts) ahead of the Cascadia rivalry in the fourth-round of the U.S. Open Cup.
SEATTLE SOUNDERS SIGN NINE S2 PLAYERS TO SHORT-TERM AGREEMENTS
Like the Timbers, the Seattle Sounders also announced the signing of players from their USL affiliate before Tuesday's fourth-round U.S Open Cup match.
Rodrigue Ele, Felix Chenkam, Ray Saari, Francisco Narbon, Brian Nana-Sinkam, Charles Renken, Sam Rogers, David Olsen and Irvin Parra are all eligible to make Brian Schmetzer's final list for the Cascadia Cup bout.
The nine S2 players were signed to short-term agreements and have up to four days with the senior team.