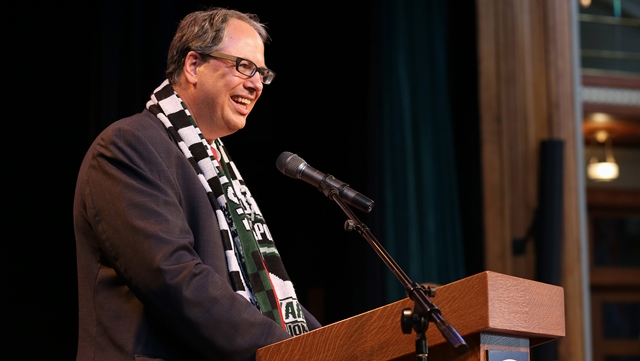 Peter Wilt, founder of the Chicago Fire and de facto ruler of lower division soccer in America, announced his intention to form a new NASL-affiliated Division 3 league earlier in the year. Those plans now seem to be reaching fruition.
Wilt announced that the National Independent Soccer Association would launch in 2018 in an interview with Midfield Press. Wilt states that the league has 10 letters of intent, guaranteeing those ownership groups exclusivity in their markets, with an anticipated 8-10 teams expected to compete in the Spring. The league, which will be affiliated with the NASL and NPSL, will seek sanctioning this summer from U.S. Soccer.
Wilt described the league as having four main pillars: Affordable pro-division soccer with regional based competition, an independent league with owners controlling their markets and intellectual property, incorporating promotion and relegation once the league reached its targeted 24 teams, and having a strong league office.
The most notable of these pillars, of course, is the anticipated incorporation of a three-tier promotion/relegation system with the NASL and NPSL, something never before done in American soccer. The league would be in direct competition, and would beat to launch, the already-announced USL D3 league set to begin in 2019. Wilt has stated that he expects to lead the league as Commissioner upon launch.
As Division 2 is still up for grabs between the NASL and USL, it looks like both will be continuing their battle for lower-division supremacy into Division 3.