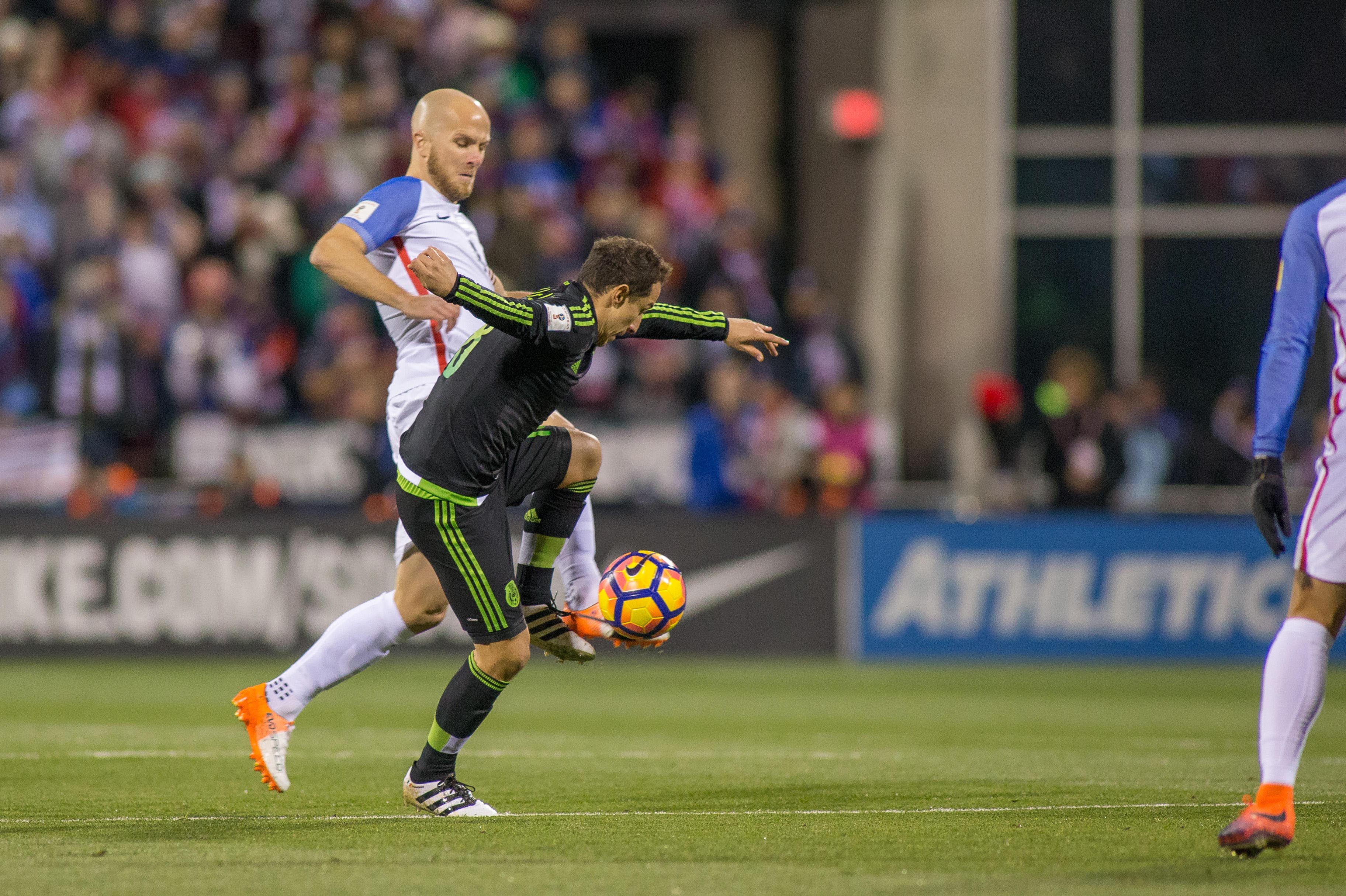 It's an international weekend in the soccer calendar. World Cup Qualifying takes center stage as UEFA and CONCACAF continue to pave their roads to Russia. Meanwhile, only three games are scheduled in MLS next to a full slate of NASL and USL matches.
The headline of the weekend is the U.S. Men's National Team travelling to Estadio Azteca to take on Mexico. The USMNT has never won a competitive away game against El Tri, but they are coming in hot after a 2-0 win at home against Trinidad and Tobago on Thursday.
Across the pond, England and Scotland renew their historic rivalry in World Cup Qualifying action on FS2.
The U.S. Women's National Team is also playing this weekend. They are about 40 miles south of Oslo in Sandefjord, Norway to take on the Norwegian women on Sunday afternoon.
If you will be watching the weekend's action, please feel free to share your thoughts and opinions in the comments section below.
Here's the television rundown of the entire weekend:
Friday, June 9
World Cup Qualifying- UEFA
2:45 p.m. – ESPN3 – Andorra vs. Hungary
2:45 p.m. – ESPN3 – Faroe Islands vs. Switzerland
2:45 p.m. – ESPN3 – Latvia vs. Portugal
2:45 p.m. – ESPN3 – Estonia vs. Belgium
2:45 p.m. – ESPN3 – Gibraltar vs. Cyprus
2:45 p.m. – FS2 – Sweden vs. France
2:45 p.m. – Fox Soccer Plus, UniMas – Netherlands vs. Luxembourg
2:45 p.m.- ESPN Deportes – Latvia vs. Portugal
Saturday, June 10
World Cup Qualifying- UEFA
12:00 p.m. – FS2, Univision Deportes – England vs. Scotland
12:00 p.m. – Fox Soccer Plus – Slovenia vs. Malta
12:00 p.m. – ESPN3 – Azerbaijan vs. Northern Ireland
12:00 p.m. – ESPN3, ESPN Deportes – Kazakhstan vs. Denmark
2:45 p.m. – FS2 – Germany vs. San Marino
2:45 p.m. – Fox Soccer Plus – Poland vs. Romania
2:45 p.m. – ESPN3, ESPN Deportes – Norway vs. Czech Republic
2:45 p.m. – ESPN3 – Montenegro vs. Armenia
Africa Cup of Nations Qualifying
12:00 p.m. – beIN Sports – Cameroon vs. Morocco
MLS
4:00 p.m. – UniMas – Chicago Fire vs. Atlanta United
8:00 p.m. – MLS Live – Sporting Kansas City vs. Montreal Impact
10:30 p.m. – MLS Live – Portland Timbers vs. FC Dallas
NASL
3:00 p.m.- ESPN3 – New York Cosmos vs. North Carolina FC
7:30 p.m. – ESPN3 – Indy Eleven vs. Jacksonville Armada
7:30 p.m. – beIN Sports – Puerto Rico FC vs. San Francisco Deltas
9:00 p.m. – ESPN3 – FC Edmonton vs. Miami FC
Sunday, June 11
World Cup Qualifying- UEFA
12:00 p.m. – FS2 – Finland vs. Ukraine
12:00 p.m. – ESPN3, ESPN Deportes – Ireland vs. Austria
2:45 p.m. – FS2 – Serbia vs. Wales
2:45 p.m. – Fox Soccer Plus – Iceland vs. Croatia
2:45 p.m. – ESPN3 – Italy vs. Liechtenstein
2:45 p.m. – ESPN3, ESPN Deportes – Macedonia vs. Spain
2:45 p.m. – ESPN3 – Kosovo vs. Turkey
World Cup Qualifying- CONCACAF
8:00 p.m. – FS1, Univision – Mexico vs. USMNT
Women's International Friendly
1:05 p.m. – FOX – Norway vs. USWNT