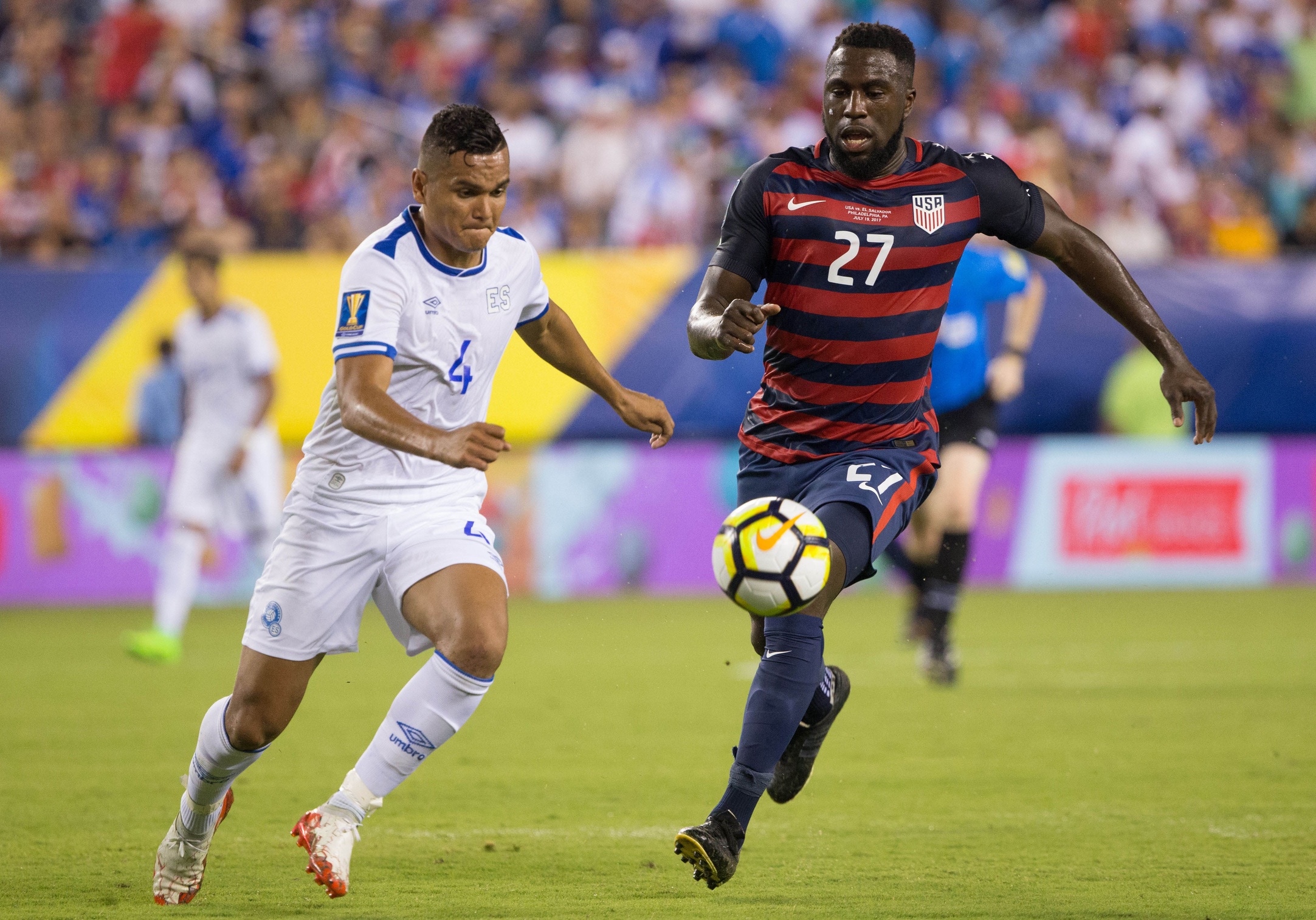 The CONCACAF Disciplinary Committee has issued punishments to two El Salvador players following Wednesday's biting incidents against the U.S. Men's National Team.
On Saturday, CONACACAF announced that the federation has suspended Henry Romero and Darwin Ceren for biting American players during Wednesday night's Gold Cup quarterfinal against the U.S. Men's National Team. Romero will receive a six match ban from El Salvador national team matches for biting USMNT striker Jozy Altidore. Ceren, on the other hand, will receive a three match ban for biting Omar Gonzalez.
The suspensions take immediate effect, but only apply to official matches with the El Salvador national team.
El Salvador, who are eliminated from World Cup Qualifying, will not play a competitive match until 2019, when qualifiers for Copa Centroamericano begin.