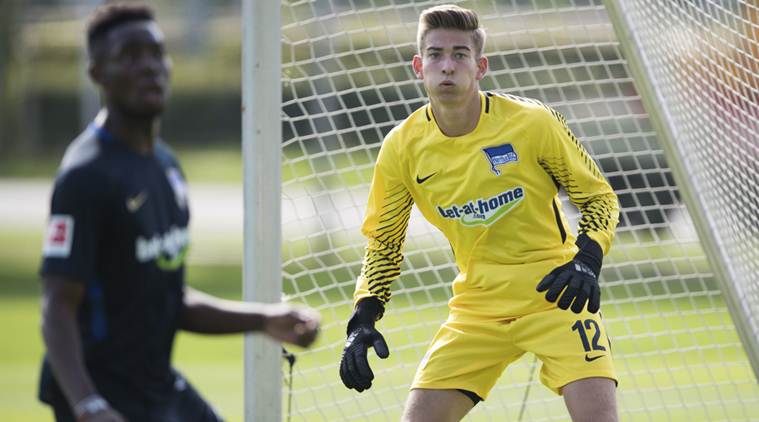 With under a month to go to Bundesliga kickoff, Hertha Berlin is in the midst of a big injury crisis in goal.
With a plethora of first team goalkeepers out of commission, five in total, Hertha are desperately searching for answers in between the posts. Young U.S. U-20 Men's National Team keeper Jonathan Klinsmann could've been the solution, but now finds himself caught up in the injury crisis as well, reports Kicker. The son of former USMNT coach Jurgen Klinsmann is out with a patellar ligament injury.
"We must be jinxed right now," said Hertha coach Pal Dardai. In speaking on Klinsmann's injury in particular, Dardai stated that the recovery schedule was unknown, and that "it can take three days or it can take a very long time".
17 year old Luis Klatte will take over first team duties for the time being. Klinsmann will feature mostly for the U-23s in the regional fourth division in Germany this year, but has been training with the senior squad since signing off of a trial last month.