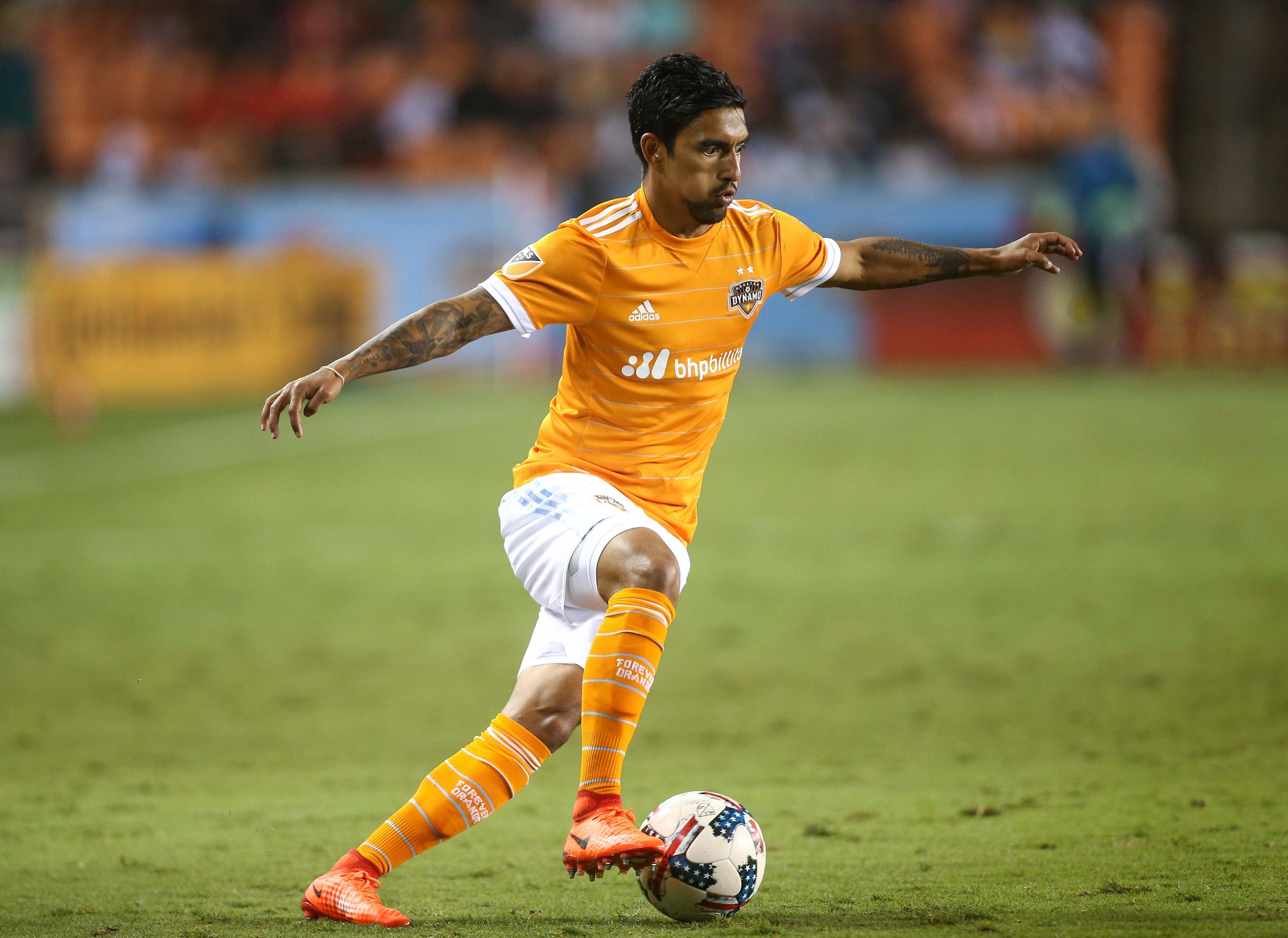 From the outside, it's a bit easy to get detached from the business of sports. Players are often described as pieces on a chessboard, and that chessboard is one that sees many fulfill their childhood dreams no matter where they land or what they face along the way.
But on the inside, there are very real consequences and very real heartbreak when those pieces are moved. Over years, players build relationships and connections with those around them and, in a matter of moments, those relationships can change. Moving on is hard, but it's even harder when you have no say in the matter.
After eight years with the LA Galaxy, A.J. DeLaGarza finally felt it. For years, he was entrenched as a senior member of the LA Galaxy backline, a player that had come up and grown from within the organization. Suddenly he was gone, bound for the Houston Dynamo and a rebuilding project unlike anything he'd been a part of.
DeLaGarza remembers the moment he found out. He had just returned home from training at the StubHub Center and was making food when he received the call. He was left stunned as he called his wife to inform her that their lives had just changed. That food stayed on the table for quite some time as DeLaGarza tried to sort out his new life. He had just five days to say goodbye to a city he'd called home for years and he had just a few weeks to sell his Los Angeles home and look for a new one in Houston.
"You know it's part of the business," DeLaGarza told SBI, "but at the same time, when you've been somewhere for eight years and you're told that you're going to be staying and that they wouldn't trade you, and then they do trade you, it's a shocker and a disappointment. For the couple of hours and maybe days, it was tough for my wife and I.
"I was just trying to take everything in at the beginning. Soon after I got traded, they put up the post and the press release and everything and I got a ton of messages. It was hard at first, but after a couple of days, my wife and I were excited about a move and to experience something different and start off on a new page for us by coming to a team that has struggled for a few years but brought in new faces. We were up for the challenge, and that has shown."
There were challenges on and off the field. Having played for a contender for pretty much the entirety of his professional career, DeLaGarza was suddenly the veteran on a young, rebuilding roster. He wasn't entering a situation that included big-name leaders like Landon Donovan, Robbie Keane or Steven Gerrard. He was joining a young core with noticeable talent, but question marks aplenty.
It was a new experience from the offset. He was used to Bruce Arena and a certain way of doing things, but with Arena's departure to the U.S. Men's National Team, the defender knew there would be change. He didn't expect that to include a change of address, but he was prepared for something new regardless.
From the first few days, DeLaGarza says he could tell the signs of success were there. He could see that the young core, featuring Erick 'Cubo' Torres and Alberth Elis, had started to blend with veterans like playmaker Alex. He could see that there was the potential to play attacking, pretty soccer. There were signs that the Dynamo could step up from the Western Conference basement.
Those signs have certainly shown through the first half of the season. Heading into the Gold Cup break, the Dynamo sit third in the Western Conference. They're tied for the most goals in the West riding the younger guns like Torres and Elis, while veterans like DeLaGarza and DaMarcus Beasley have helped lead the defense. The rise, for many, has come faster than could be expected, and DeLaGarza is one of several additions that has helped lead the way.
From the beginning, DeLaGarza was a vital piece of new head coach Wilmer Cabrera's plans, and it's shown. The 29-year-old defender has started 16 of the team's 19 matches, missing the three back in April due to a calf issue.
"A.J. is working well," Cabrera said. "He is adapting to the club, the city, the teammates. He might have had an injury at some point, but we got better. He is trying to achieve consistency in the game."
"I got here and he told me the first day that he wants me to be the best right back in the league," DeLaGarza said. "I've played there quite a bit for eight years, but it wasn't a position where I could say I'm dominant there and this is my spot. Having played there six months, I'm feeling more comfortable, but I still have a ways to go."
There's still plenty of adapting to do. It took years for DeLaGarza to form his partnership with Omar Gonzalez, and it will take him time to adjust to playing right back permanently. He's felt the chemistry develop throughout this Dynamo team, but there's still work to be done.
Off the field, though, DeLaGarza finally got a bit of closure back on June 17th when he visited the StubHub Center for the first time since the trade. It was a building that he called home for eight years while celebrating three MLS Cups.
It ended as a 2-2 draw with DeLaGarza going a full 90 minutes in what, in some ways, felt like a new beginning.
"I'm a player where, once you cross those lines, everything outside of that field is gone," he said. "When I went through the death of my child, I would go to practice or games and, for 90 minutes of practice or games, everything outside of the field was kind of forgotten about for a little bit. The same thing happened there.
"I was in a zone trying to focus to, first of all, get a win. Outside of that, it was good to go back and get closure. I left so early, within five days. To be able to see a few of my friends and go to a couple of my favorite restaurants felt nice. It felt like closure."
Now, he's full steam ahead with the Dynamo, a team that sits six points above the Galaxy in the Western Conference standings. The defender admits that the summertime will be a big test. The Dynamo's road struggles have held them back all season, and the team needs to show it can grind out narrow wins. So far, the Dynamo have been able to outscore plenty of teams, but DeLaGarza says the truly great teams are the ones that can defend and hold on when the going gets tough.
He's hoping to instill that mentality and attitude within a team that remains one of the youngest in the league. It's a team that is very much learning as they go, from the veterans all the way down to the rookies. Everything is so fresh, so new, that there's little other choice.
Six months after his life changed, DeLaGarza is certainly still learning and still teaching as he looks to help his new team reach the heights he experienced with his old one.
"I try to bring a mentality of competing every day in every practice and every drill, whether it's a warm-up or a passing drill, we all need to be held accountable on and off the field," DeLaGarza said. "Younger guys, it's sometimes hard to stay in mentally for that long and practice and take care of yourself off the field. We have a lot of guys here. DaMarcus Beasley has been to four World Cups. Ricardo (Clark) has been around here a long time. Vicente Sanchez.
"Nobody is bigger than the team, and Wilmer has made a point of that. We're all kind of doing our job right now."