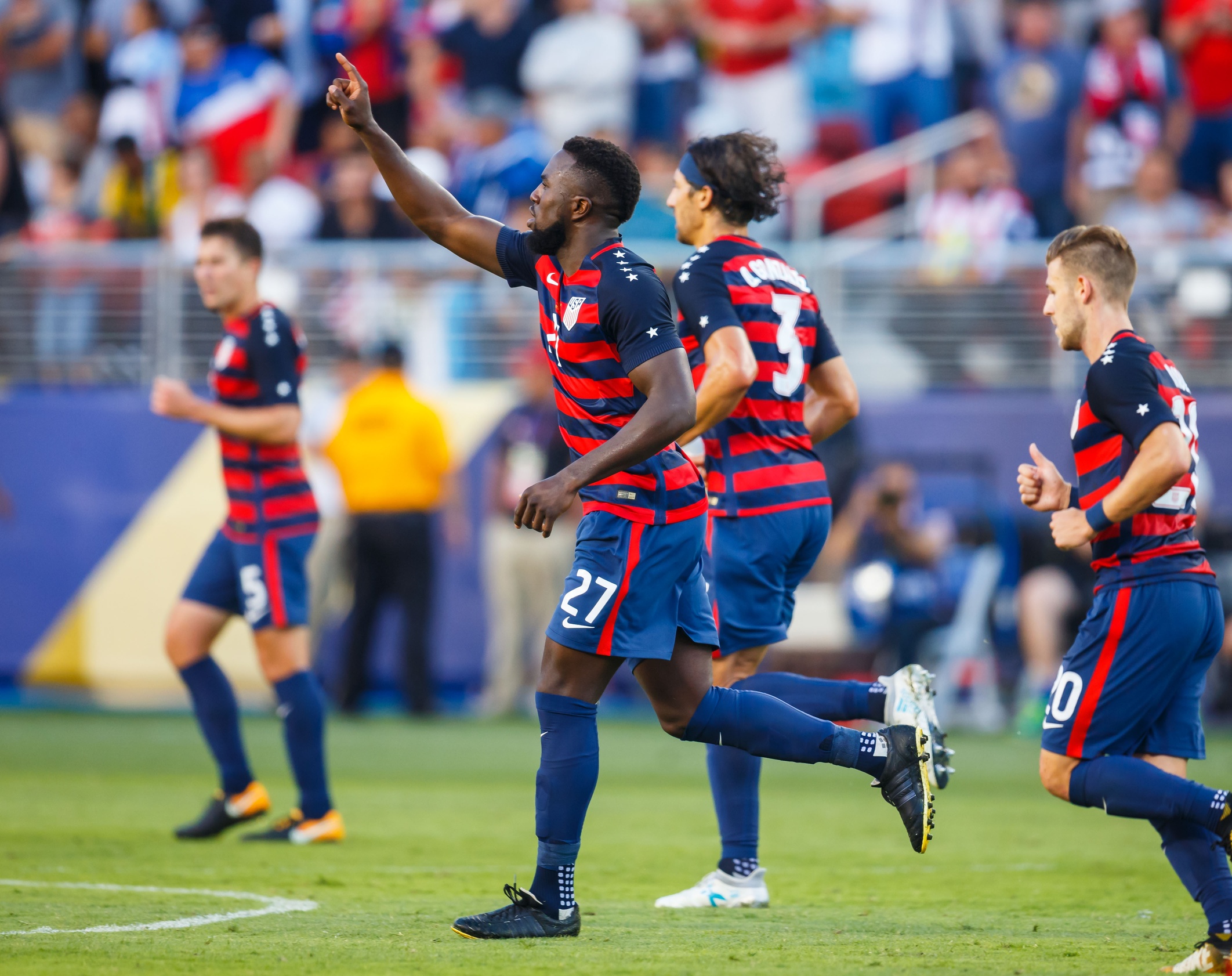 Jozy Altidore's Gold Cup final was one to remember.
The forward's free kick just before half time opened the scoring in impressive fashion for the U.S. Men's National Team en route to a 2-1 win over Jamaica. Altidore's blast flew right through the Jamaican wall and curled just out of the reach of a diving Dwayne Miller. It was his second goal of the tournament, and it was one that helped him earn SBI USMNT Man of the Match Honors.
That wasn't Altidore's only contribution to the match, though. He was smooth on the ball all night long as the U.S. dominated in possession. He played the full 90 minutes while taking two shots with one finding the back of the net.
It was an overall team win the the USMNT. Michael Bradley was strong in midfield, Omar Gonzalez was stout defensively, and Jordan Morris provided the winning goal late in the match, and the trio earned honorable mentions for their efforts. However, it was Altidore that took home MOTM honors to close out a memorable tournament win.
What did you think of Altidore's performance? Who else stood out for you in Wednesday's match?
Share your thoughts in the comments below.