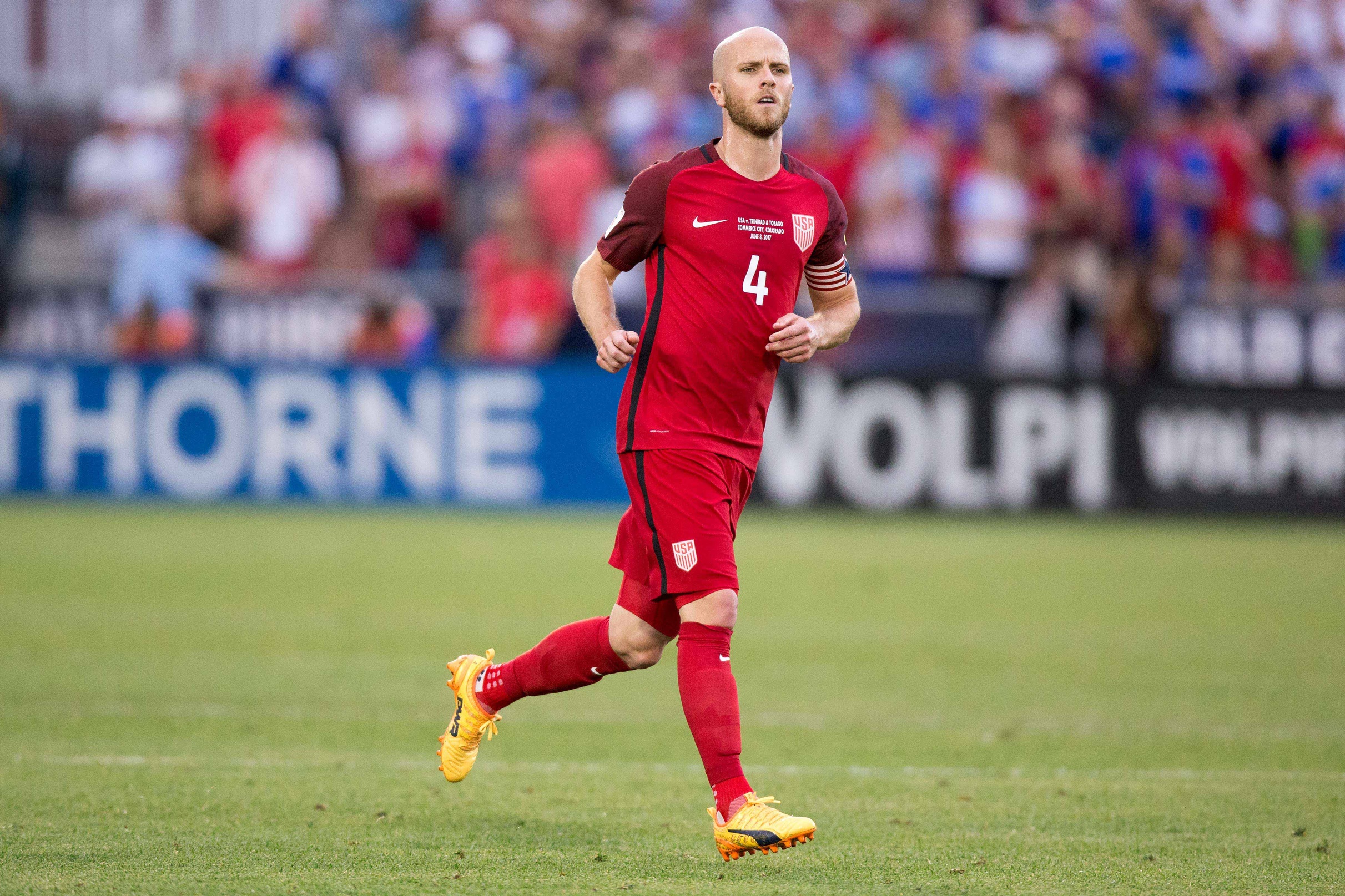 The Gold Cup is a unique beast, in more ways than one. It's a tournament that is always full of twists and turns, both positive and negative. It's a rollercoaster ride of a competition.
It's also a tournament of two halves. In one half, you have the group stage, where CONCACAF giants take on the region's smallest national teams. Then comes the knockout round as several legitimate World Cup contenders collide. In between, there's the chance to make changes, allowing teams to field distinctively different teams heading into the knockout round.
When the U.S. Men's National Team faces off with El Salvador on Wednesday, the roster will look vastly different from the one that secured the top spot in their group with a seven-point three-game stretch. Newcomers Dom Dwyer, Kelyn Rowe and Cristian Roldan have departed the roster as have Brad Guzan, Sean Johnson and Alejandro Bedoya.
In their place, Bruce Arena has added some of the program's biggest and most experienced names in Clint Dempsey, Michael Bradley, Tim Howard, Darlington Nagbe and Jozy Altidore. Joining them is young goalkeeper Jesse Gonzalez, offering another unique roster for Arena to call upon when the quarterfinals begin.
"It's a good mix to the group we have here already," Arena said. "The group stage was an opportunity for a couple of the players to get a chance. We were fortunate to start 22 players in group play which is kind of remarkable and as we enter the knockout phase of the tournament we have to be ready to play in each and every game. Win and go on or lose and ho home, so experienced players and players with quality, I think, will make our team better.
"It's a difficult tournament," he added. "When you play so many less experienced and younger players together, it's difficult and not easy. The perfect way to do that is mix them in with more veteran players but we wanted to give everyone an opportunity. That's the way we decided to do it and they came through with passing grades all of them."
Arena said several of the swap decisions were made before the tournament. He knew three of his choices before kicking off with a draw against Panama while three others were made as the tournament wore on.
When all was said and done, Arena had high praise for the debuting trio of Dwyer, Roldan and Rowe, saying that he thought all three did quite well and that he would be keeping an eye on them with regards to future chances. However, Arena knew experience was needed as he looked towards the tougher challenges ahead.
He gets it with the group he brought in. Bradley is expected to jump right into the midfield, where he could continue to develop a pairing with a rising Kellyn Acosta. Nagbe offers an option centrally as well while also offering a likely starter on the wing. With Guzan's departure, Howard becomes the unquestioned No. 1 while  Gonzalez gets his first taste of senior action. Finally, Dempsey and Altidore offer experience up front while giving Arena two of the USMNT's three top goalscorers at his disposal.
"These games are never easy. They're never as simple as anyone wants to make them out to be," Bradley said. "You have to have a group that understands that. You have to have a group that mentally knows how to deal with that. Obviously, the quality has to be there to get goals and put games away. I think everybody should be really proud of what went into the three games. "
"I think everybody would have taken a draw against Panama and two consecutive wins," Howard added. "Everyone outside the team will pick the bones out of those performances and make of them what they will, but we set out to win all three games and, if not, top the group with seven points and we did that. Mission accomplished."
Fortunately, the USMNT had extra time to prepare for the new mission ahead. Due to the schedule, the new additions were able to join up with the rest of the group ahead of the team's third group stage match, offering some time to acclimate the new faces while phasing out those that would be departing.
Bradley says the USMNT is ahead of the curve. Thank to those extra days, it won't be like the USMNT will just be rolling a ball out and hoping those left from the group stage group blend with the knockout additions. Rather, they're already integrated, fit and prepared for the push towards the finale.
For the first three matches of the tournament, the goal was to integrate new faces while seeing which players can step up and make a difference for World Cup qualifiers. It's a broad aim with an eye on the future. Now, the goal is much more simplistic and straight-forward: win the Gold Cup.
"It's been nice to have the full group for a few days," Bradley said, "and the focus goes to Wednesday and making sure we take care of business.
"We understand the level of the competition and the quality is going to go up and up so we have to continue to raise our level as the tournament goes on," Bradley added. "That's a challenge we're excited for."