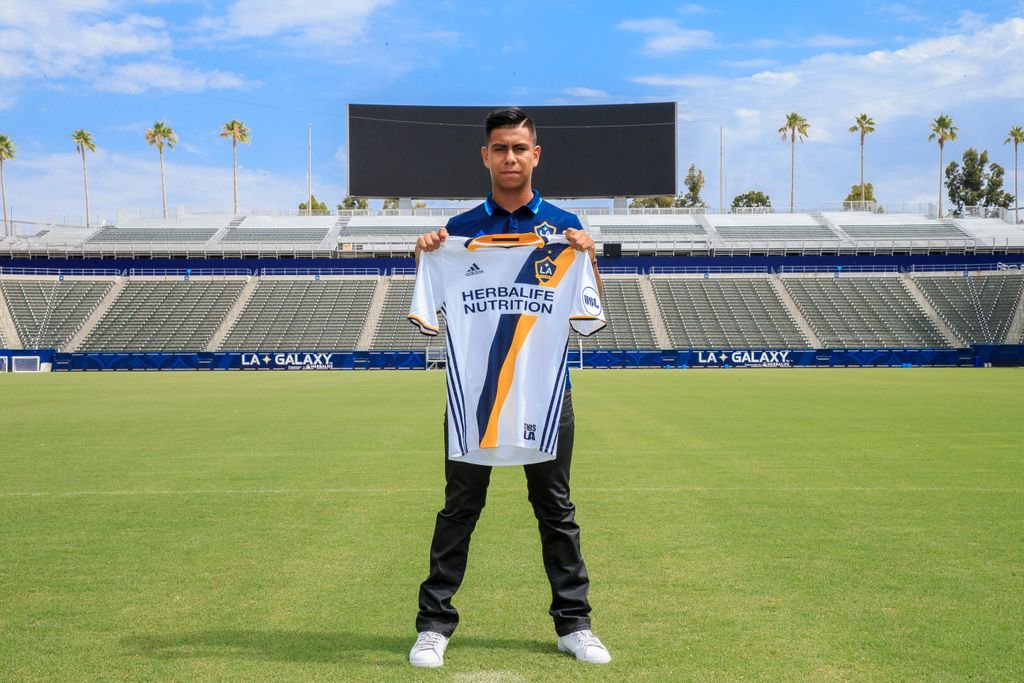 LA Galaxy II has made USL history with the signing of 15-year-old Efrain Alvarez, the youngest player to pen a contract in the league's six-year existence.
Alvarez, who was once  a member of the U.S. U-14, and U-15s and is now a current Mexican Youth National Team player, edges Alphonso Davies' record set back in February of 2016 and Los Dos' own Eric Lopez in 2014 by a margin of months.
"Efrain is a landmark signing for this club and a sign of the quality coming through the LA Galaxy Academy,"  LA Galaxy General Manager Pete Vagenas said. "We will continue to position him in the appropriate daily environment as we look to progress his maturation both on and off the field. We look forward to his professional development as a member of LA Galaxy II."
The American-born midfielder joins Los Dos prior to his sophomore season with the Galaxy's academy, where he shined and caught the eye of many, and he recently led the academy to the U-17,18s USSDA Championships at StubHub Center in July.
For now, Galaxy II's coach Mike Muñoz will have to wait on Alvarez's professional debut, as the midfielder is currently training with El Tri's youth national team. But there is no reason to not be patient with a 15-year-old promising gem.
"We are very excited to have Efrain begin his professional soccer career with LA Galaxy II," Muñoz said "He is an extremely talented player who has set himself apart during his time in our Academy and he will continue to improve as a player at the professional level."