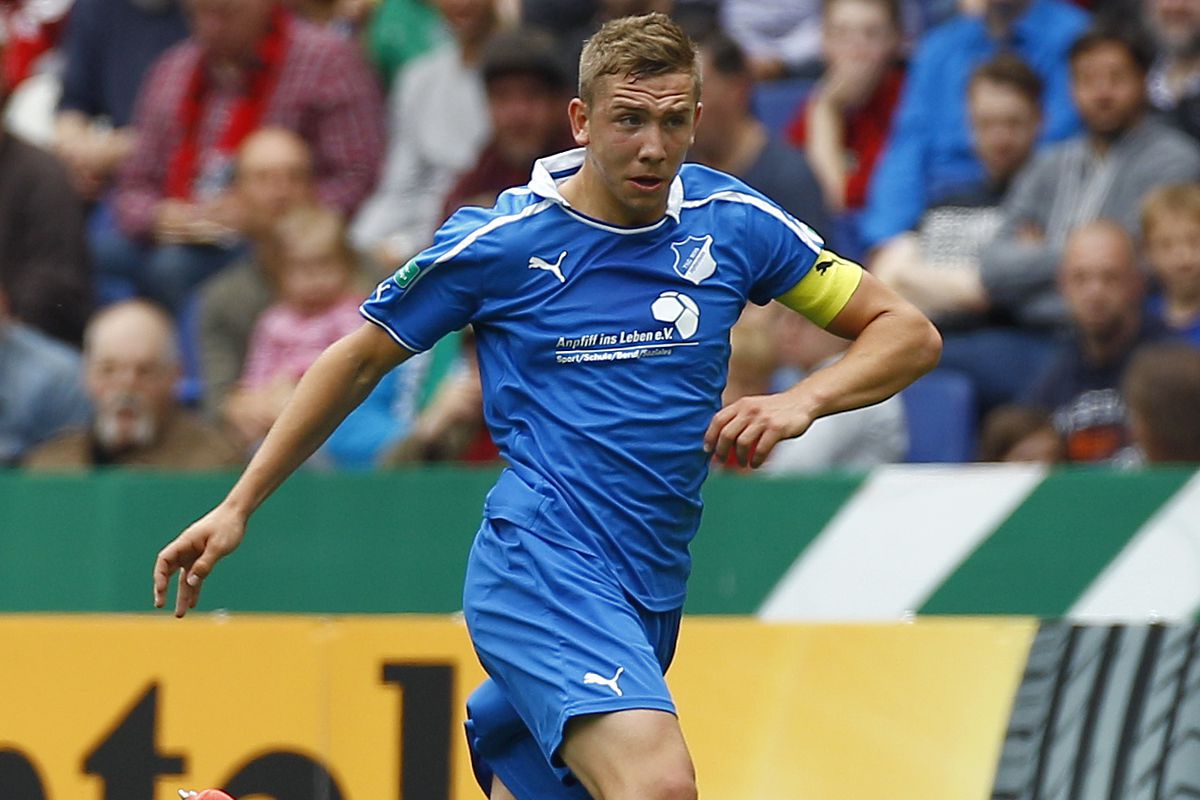 Things are heating up in the nation's capital as it appears that a young American is set to be the latest addition to Ben Olson's restructuring side.
Hoffeinheim's 22-year-old midfielder Russell Canouse, currently on loan with Vfl Bochum, is reported set to join D.C. United according to the Washington Post. The former U.S. U-20 Men's National Team player, who has spent the past four years in Germany, has over 70 appearances within the country's second and third tiers.
United's playoff hopes are nearly non-existent, as the club are dead last in points within the league at just 19, but the Black and Red are ongoing in negotiations to try and bolster their squad before the summer window ends.
BOBBY BOSWEL TRADED TO ATLANTA
After nearly 200 appearances for the Black and Red — on two different occasions– Bobby Boswell is set to bid farewell to RFK Stadium again.
The 34-year-old center back, who is third in the league's record book for starts, is joining 'Tata' Martino's Atlanta United via trade, as a result of D.C. United's ongoing roster reshuffle. In return, D.C. United received a third round pick in the 2019 MLS Draft.
Boswell's $260,000 per year contract is set to expire at the end of the season.
QUAKES SEND TAM TO ATLANTA FOR INTERNATIONAL SLOT
The San Jose Earthquakes have sent $75,000 in targeted allocation money to Atlanta United in exchange for an international roster slot.
The Quakes likely made the exchange to make new signing and 26-year-old Swiss defender François Affolter match-eligible. The former FC Luzern center back signed with the Black and Blue two weeks ago on a free transfer.
The Bay-Area side now has nine internationals roster slots, all of which are occupied.
SEBASTIEN LE TOUX ON THE WAY OUT FROM D.C.
It has been an adventurous MLS journey for a specific Frenchman, and all signs point to yet another move.
10-year league veteran Sebastien LeToux is reportedly set to depart the nation's capital before the end of tomorrow's transfer deadline.
Le Toux will become another victim of D.C. United's roster shake up, which also has veteran and teammate Boswell on the trading block. The Frenchman has only appeared for Ben Olson's side five times this season, but has managed to score twice.
If traded to another MLS side, it will be Le Toux's eighth different destination within the states.
MINNESOTA UNITED SIGNS GK ALEX KAPP
The Loons have added some depth to their goalkeeper lineup.
22-year-old net-minder Alex Kapp has signed a deal with Minnesota United that will add him to the reserve roster.
Kapp's signing comes after several weeks of training with the Loons. The young goalkeeper is set to be the team's third choice behind starter Bobby Shuttleworth and backup Patrick McLain.
In January Kapp, a Boston College product, was drafted by expansion side Atlanta United 68th overall, but 'Tata' Martino's side opted against penning him to a contract.
ZACH LOYD PLACED ON SEASON-ENDING INJURY LIST
Atlanta will be without one of its defenders for the remainder of the season.
The club announced on Tuesday that center back Zach Loyd will miss the rest of the season due to an undisclosed injury.
The 30-year-old league veteran has made only one appearance for the newly-minted MLS side in Open Cup play against the Charleston Battery.