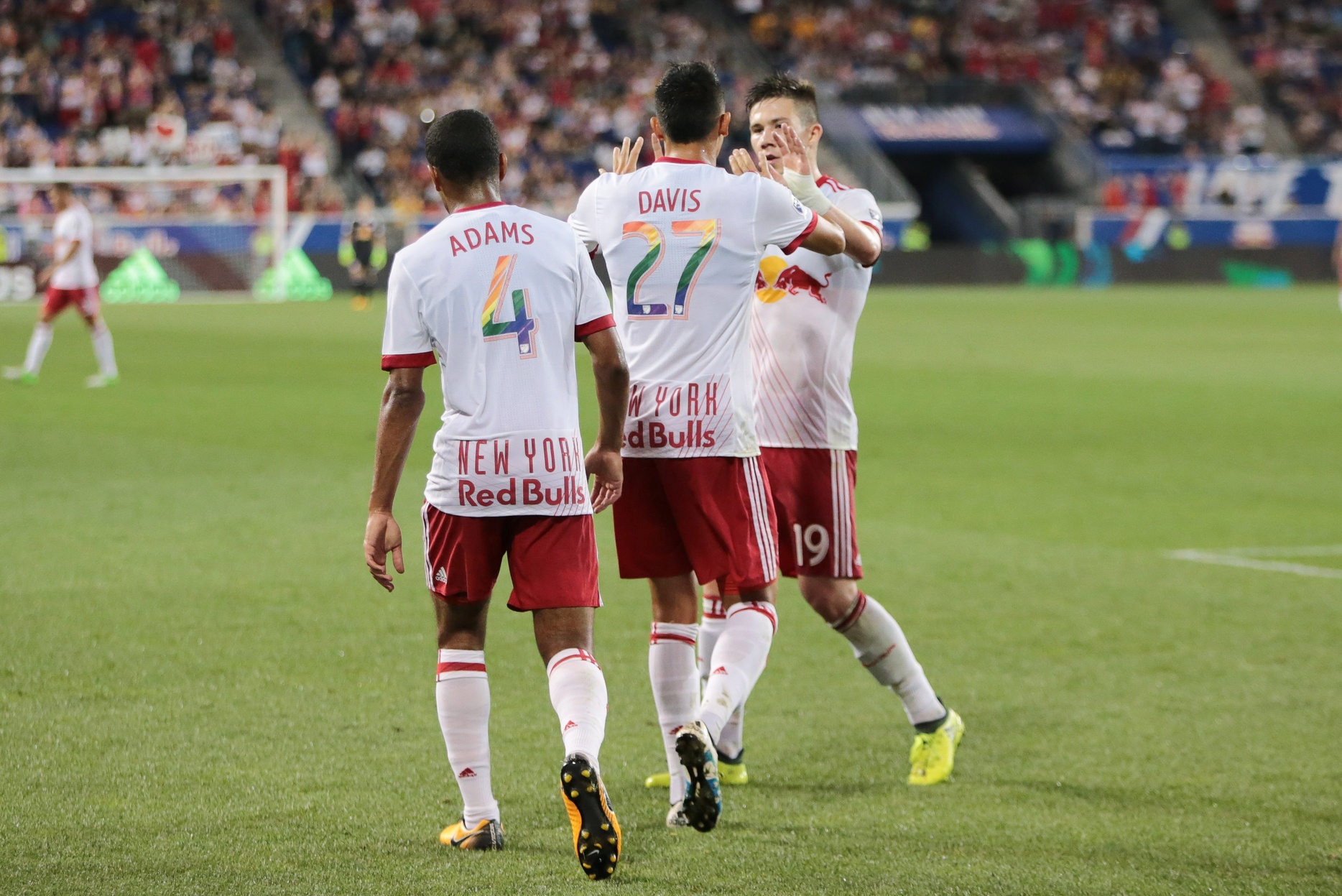 The New York Red Bulls logged their third consecutive win at home, this time in a 3-1 come from behind victory over Orlando City at Red Bull Arena on Saturday.
The match winner came courtesy of the club's all-time leading goalscorer, Bradley Wright-Phillips, who scored his fifth goal in four games. Sean Davis found Alex Muyl who, in turn, found Wright-Phillips in the six-yard box. From there, it was easy for the Englishman, who scored in the 60th minute.
It did not start so well for the Red Bulls, though, as a strong start for the visitors resulted in them getting the first goal of the night. Kaka found Carlos Rivas at an angle, and the Colombian was able to finish from inside the penalty box in the 18th minute.
The Red Bulls began their comeback in the first half, with a little help from the opposition. Leo Pereira turned Tyler Adams' cross into the back of his own net in the 30th minute.
Orlando managed to get back into the game for a brief spell following Wright-Phillips' goal, but the Red Bulls were able to cap off another victory with yet another goal. The last one came courtesy of Davis, who added a stunning long distance effort to his assist.
Video replay got in on the action, too, as a replay in stoppage time saw Orlando captain Kaka sent off after what appeared to be him joking around with former teammate Aurelien Collin.
The match marks the Red Bulls' sixth consecutive match the team has scored at least two goals; in all but last week's lost to New York City FC, the team tallied at least three times. As for Orlando, they are now winless in six, with their last victory coming at the end of June against Real Salt Lake.
Man of the Match
Sean Davis started the season slow, is in the midst of a strong run of form, and it clearly showed, remaining active in the attack. The positive show tonight included a game winning assist and a stellar insurance goal.
Moment of the Match
Just as Orlando was picking up steam, Sean Davis ended their momentum with an outstanding goal of his own. The midfielder was yards outside of the penalty area, and curled the ball into the back of the net. He was lifted by his teammates afterwards, an appropriate response to a goal worth watching over and over again.
Match to Forget
Leo Pereira played in an altered Orlando back four, and the results were unfortunate. In addition to conceding late goals and a smattering of chances, he scored the Red Bulls' first goal of the night.