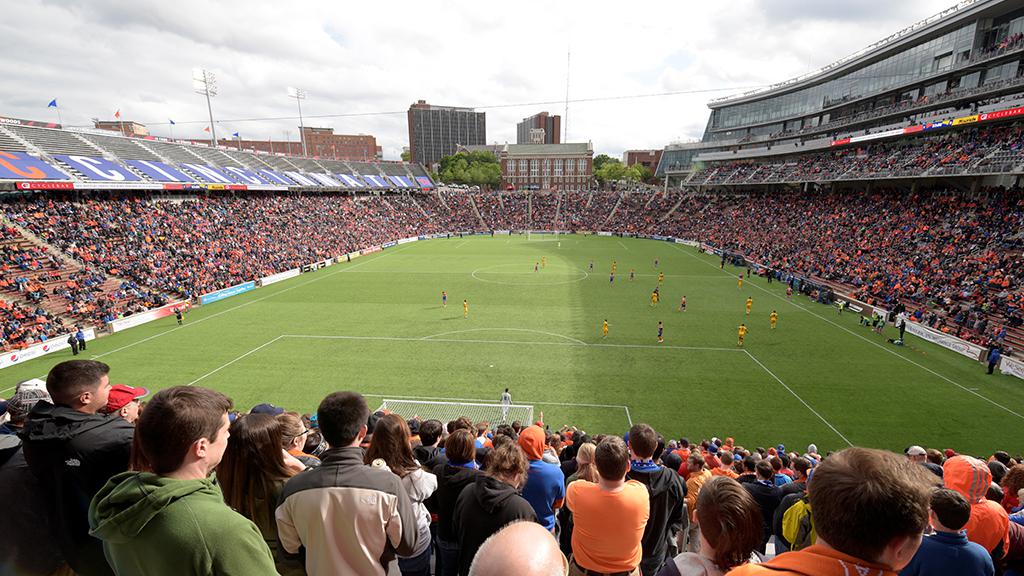 After a strong showing throughout the U.S. Open Cup, a group of Cincinnati fans want to MLS on their own terms
A Cincinnati-based citizens' group is calling for MLS to accept Nippert Stadium should FC Cincinnati join the league in the coming years while dismissing a new soccer-specific stadium stemming from taxpayer wallets. The group claims that if MLS and FCC decide they need a new stadium, "they need to pay it with their own money."
The group also known as, "No More Stadium Taxes," opposes any stadium taxes, arena taxes, and stadium subsidies. They claim their perspective on Nippert Stadium aligns with that of FC Cincinnati's supporters.
"Large numbers of FC Cincinnati fans have already concluded that Nippert Stadium is a high-quality venue for an MLS team," the citizen's group said.
Matt Wahlert, No More Stadium Taxes board member and North College Hill councilman, believes that Hamilton County tax dollars should be spent elsewhere, because, Nippert, is already better off than some of MLS' soccer-specific stadiums.
"MLS should welcome successful venues like Nippert that attract far more fans than their own soccer-specific stadiums," Wahlert told WCPO. "While MLS has full control over their admission standards, they have no control over Hamilton County tax dollars. Hamilton County has much bigger needs than subsidizing a new soccer stadium for billionaires, especially when we already have at least one fantastic soccer stadium."
For FCC's general manager and CEO, Jeff Berding, Nippert is a questionable option as an MLS stadium, and he has made it clear in the past. In July, he announced the club would seek $100 million in public, taxpayer funds for the proposed 25,000-seat soccer-specific stadium in one of three Cincinnati locations.
"It's not that we're obtuse," Berding said. "We understand that there are plenty of our fans and supporters who are out there who want this to work. But to the best of our judgment, the ability to turn Nippert into a soccer-specific stadium is implausible due to some insurmountable challenges."