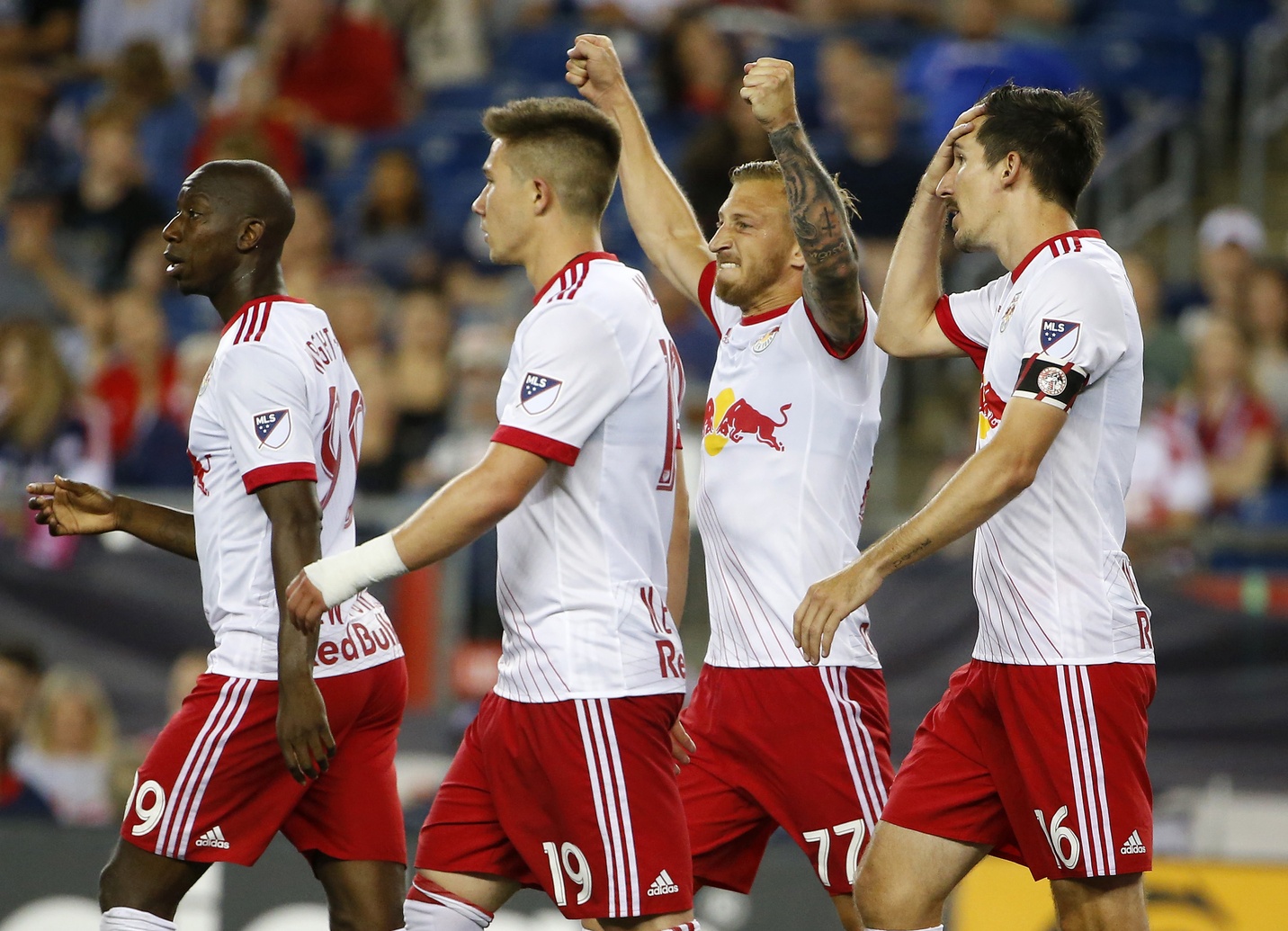 There's likely no hotter team in MLS than the New York Red Bulls, and that form was on full display during the month of July.
From their opening match on July 5 against the New England Revolution to their July 29 game against the Montreal Impact, the Red Bulls played four matches in league play and left with a full 12 possible points. Sandwiched in-between was a pair of matches in a double week against the San Jose Earthquakes and Minnesota United fresh off an extended Gold Cup break.
After a first half of the year mired in inconsistency, the Red Bulls finally put it all together starting with their win over the Revs. Despite falling behind early and entering the half down 2-1, the Red Bulls battled back with two second half goals from Daniel Royer and Gonzalo Veron for a 3-2 road victory. It would not be the last time Royer came up big for the Red Bulls in July, and as a nice side note, it gave Jesse Marsch the franchise record for all-time MLS victories with his 53rd in charge.
The Revs played the victim once again just a week later, as the two teams met in the U.S. Open Cup quarterfinals. On the road once again, the Red Bulls found a way to take down the Revs, 1-0, in a closely fought battle. The victory put the Red Bulls into the mid-August semifinals, where they'll take on the winner of a division two clash between Miami FC and FC Cincinnati.
Then, the Red Bulls really found their stride. After the Open Cup match during the Gold Cup break, the Red Bulls returned to double-action against the Quakes in midweek play and the Loons over the weekend, and put on a spectacular show. They simply steamrolled their Western Conference foes, taking down the Quakes by a 5-1 scoreline in which Royer put up another two goals, and then beating up on the Loons in a 3-0 showing that featured Royer's fourth goal of the month.
Finally, to cap their perfect month, the Red Bulls easily handled the Montreal Impact at home. Royer once again recorded a double, his fifth and sixth goals of July, and led the Red Bulls to another spectacular 4-0 victory.
Overall, the Red Bulls put up five wins across five opportunities in all competitions, with Royer leading the way. In that stretch, they outscored opponents by a massive margin of 15-3, easily earning SBI MLS Team of the Month honors. Atlanta United and the Seattle Sounders also made their cases as honorable mentions, but just couldn't keep up with the Red Bulls stellar performances.