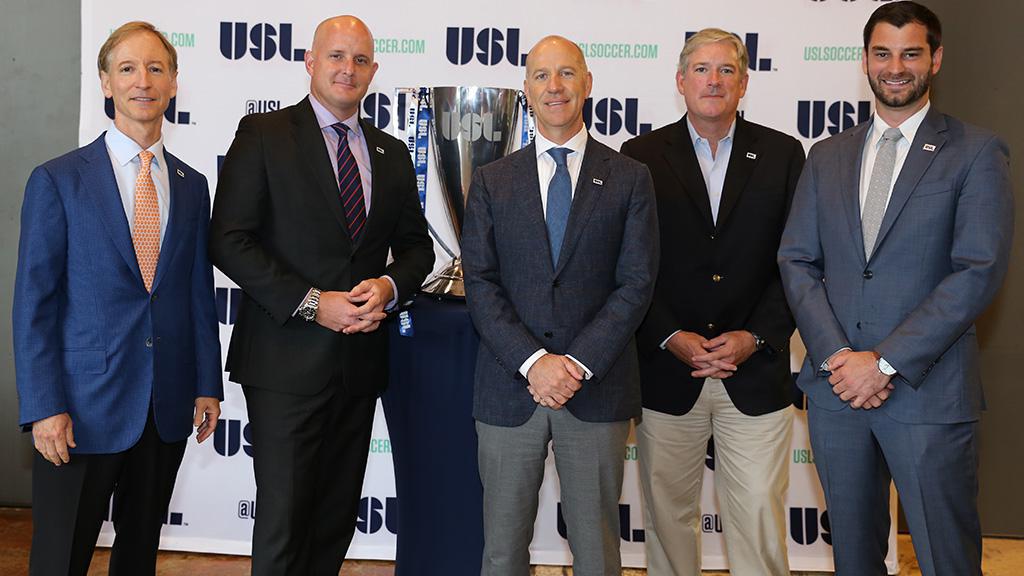 USL officially announced Tuesday afternoon that it would add an expansion franchise in Birmingham, Alabama. The franchise would join the league in 2019 but will play in the PDL starting in 2018.
The owners of the Birmingham team include Jeff Logan, co-owner of the minor league baseball team Birmingham Barons, James Outland, founding and managing partner of New Capital Partners and Lee Styslinger, III, chairman and chief executive officer of Altec, Inc.
"Birmingham is an ideal market for USL, clicking off all of the criteria we require in a new expansion market," said USL CEO Alec Papadakis in a press release. "Soccer fans in Birmingham will experience all the excitement of a first-class professional club, with the full support of the USL league office. Congratulations to the entire team in Birmingham. We look forward to their USL debut in 2019."
In addition, the Birmingham USL franchise have hired co-founder of the NPSL's Birmingham Hammers, Morgan Copes, as vice president.
"In addition to the Hammers, Birmingham soccer fans' enthusiastic support was just as, if not more, important, and they are now being rewarded for those efforts," said Copes in a press release.
For now, the club has decided to operate as "USL Birmingham," the team's official name logo and other elements are still being worked on and are yet to be announced. Information regarding a stadium will also be released at a later date. However, the USL Birmingham group have mentioned that a downtown location would be atop their list of locations.
"We want to be in or near the center of the city and have walkable amenities nearby. That is our goal, and we are working on it," said Copes.