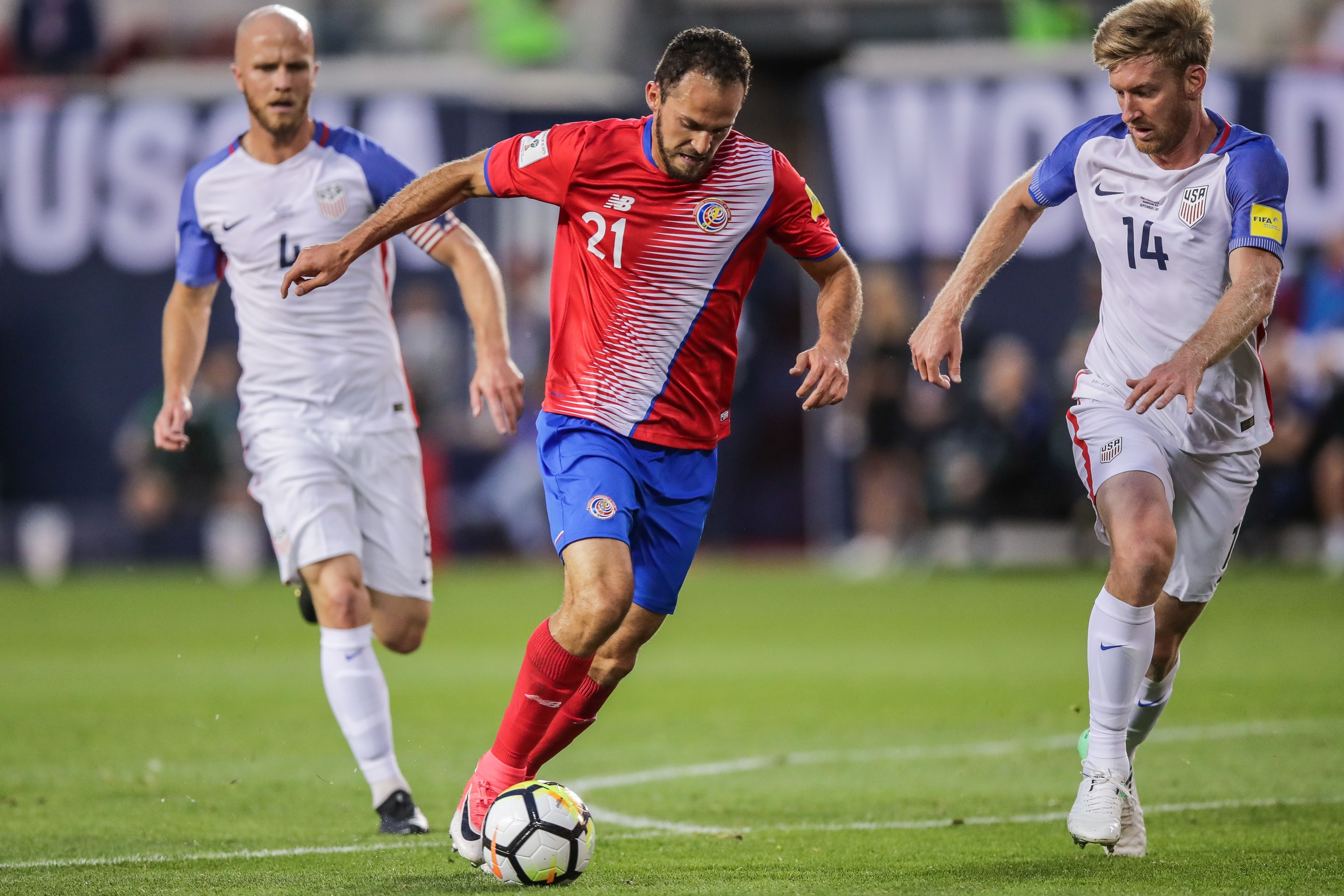 For most of the 2017 calendar year, the U.S. Men's National Team found ways to frustrate opponents and grind out results. On Friday, they did neither, and their World Cup qualifying hopes took a shot because of it.
The USMNT fell to a second home loss in the Hexagonal, losing again to Costa Rica time by a scoreline of 2-0 at Red Bull Arena. The result sees the USMNT remain on eight points, six behind Costa Rica, with just three games remaining in the qualifying campaign.
The game's opening goal came after 30 minutes, when Marco Urena was found near the penalty area. U.S. center backs Tim Ream and Geoff Cameron left him with space, and from an angle, he was able to put the ball past Tim Howard to give his team the lead.
Costa Rica's victory was clinched in the 81st minute, with Urena again tallying. The forward found himself in front of goal with little challenge again from defense and Howard.
The opening goal came just five minutes after the U.S. did not receive a penalty call. Altidore received the ball in the penalty area and was met by Kendall Waston, who promptly tackled him. While the Red Bull Arena crowd screamed for the call, referee John Pitti decided not to give one.
The first half ended up being a series of balls swinging the wrong way for the USMNT. Though they dominated in possession and managed to find themselves in front of goal often, recording five shots in total. Yet, not a single one hit the target, while Costa Rica managed to capitalize on their opportunities.
The second half was not much better for the U.S. team, who continued to collect shots but hardly bothered the Costa Rican defense. They did get close to an equalizer in the 67th minute, but Christian Pulisic's shot from close range was expertly saved by Keylor Navas.
The loss ends the unbeaten streak the team had all year, a run that lasted 14 games and the entirety of Bruce Arena's second stint as head coach.
Now, the USMNT faces a major trip to Honduras on Tuesday for the third-to-last game of the qualifying cycle.