Eight years after winning the right to host, Russia will finally take the field on home soil for the 2018 World Cup. However, in a group featuring a perennial powerhouse and a transcendent star, Russia's path to the knockout rounds will be anything bur certain.
Russia is joined by Uruguay, Egypt and Saudi Arabia in Group A, a group viewed by many is one of the weaker in the field. Still, it has plenty of intrigue and storylines, even if there's a clear front-runner for the top spot.
In Group A, you have a host nation looking to overcome inexperience and injuries to make a push for the knockout rounds for the first time since the Soviet Union days. You have a contender in Uruguay looking to make yet another deep push. You have a star in Mohamed Salah, one battling injury as he looks to carry Egypt through the tournament. And you have an unfamiliar entity in Saudi Arabia, a team with a talented midfield based almost entirely in their domestic league.
The race for second will be an intriguing one and there are a number of different ways Group A can shake out. Here is a closer look at Group A:
SCHEDULE
June 14: Russia vs. Saudi Arabia
June 15: Egypt vs. Uruguay
June 19: Russia vs. Egypt
June 20: Uruguay vs. Saudi Arabia
June 25: Saudi Arabia vs. Egypt, Russia vs. Uruguay
---
RUSSIA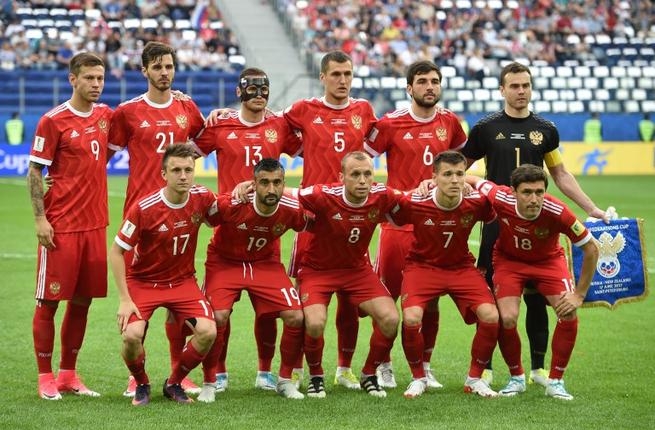 PLAYERS TO WATCH: Fyodor Smolov, Alan Dzagoev, Alexandr Golovin, Igor Akinfeev
TOURNAMENT HISTORY: Previously recognized as the Soviet Union, the 2018 World Cup is Russia's 10th overall and fourth since becoming recognized as Russia in 1990. The team has failed to make it out of the group stage in that time, amassing two wins and two draws in three tournament appearances.
OUTLOOK: As hosting nation, there's always a bit of extra intrigue, but make no mistake: Russia faces a tough test. With one star striker, Aleksandr Kokorin, out due to injury, Russia will certainly be shorthanded in this summer's tournament. The team is already one of the lower-ranked squads in the field, giving them an uphill battle when it comes to making a real run. Still, the group is slightly favorable, all things considered, and the team's three-at-the-back system has proven a welcome change. To succeed, Russia's talented veteran midfield will need to step up and a defense built on players that are seemingly too young or too old will need to hold down the fort in matches against the group's lesser teams.
---
SAUDI ARABIA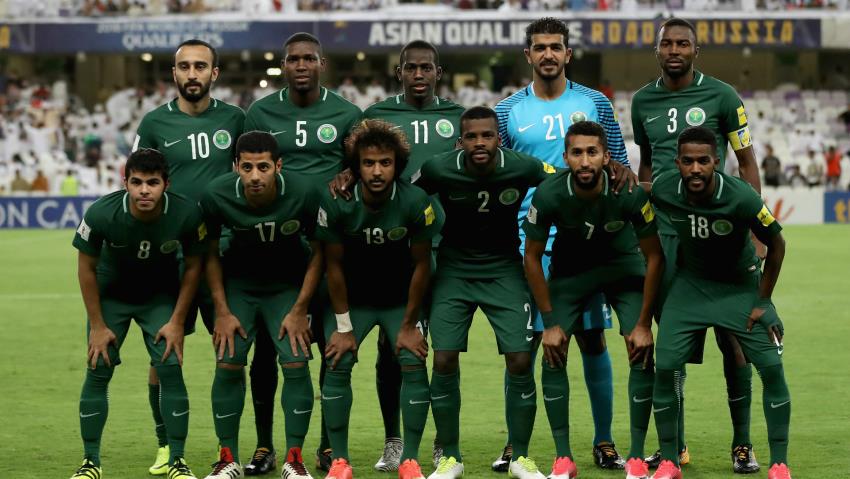 PLAYERS TO WATCH: Salman Al Faraj, Fahad Al-Muwallad, Mohammed Al-Sahlawi, Osama Hawsawi
TOURNAMENT HISTORY: The 2018 tournament is Saudi Arabia's fifth World Cup and first since 2006. The nation's first was the 1994 tournament, which saw the Green Falcons emerge from the group stage before a Round of 16 loss to Sweden. In the three tournaments since, Saudi Arabia has failed to win a match, scoring a total of four goals while allowing 26.
OUTLOOK: In some ways, Saudi Arabia is a bit of an unknown quantity simply because so few of their players ply their trade at a high level on the club scene. All but three of the 23 players play in Saudi Arabia, providing a bit of familiarity internally and a bit of mystery from the outside. What we do know is Saudi Arabia will likely play with one striker and several creative-minded midfielders. In defense, Osama Hawsawi has a total of 134 caps as he leads a backline featuring a group of players with mo more than 41 appearances. The key is likely Fahad Al-Muwallad, who will serve as Saudi Arabia's creative leader and biggest hope of advancing in Russia.
---
EGYPT
PLAYERS TO WATCH: Mohamed Salah, Mohamed Elneny, Trezeguet, Omar Gaber
TOURNAMENT HISTORY: Before Salah's dramatic penalty kick to send the Pharaohs to Russia, Egypt had made just two prior World Cup appearances. The first came in 1934 before the team once again qualified in 1990. That most recent appearance ended in the group stage as Egypt bowed out with two draws and a loss in Italy.
OUTLOOK: With Egypt, hopes most certainly rest on the shoulders of Salah, no pun intended. The Liverpool star's shoulder remains a main talking point following his UEFA Champions League final injury and it remains to be seen just how healthy he is heading into the tournament. Egypt has other talented goalscorers in Trezeguet and Kharaba, but make no mistake: this is Salah's team. If Salah isn't 100 percent, Egypt will struggle but, if he can heal in time, Liverpool's Egyptian star certainly has the talent to carry a nation on his back and through a very manageable group.
---
URUGUAY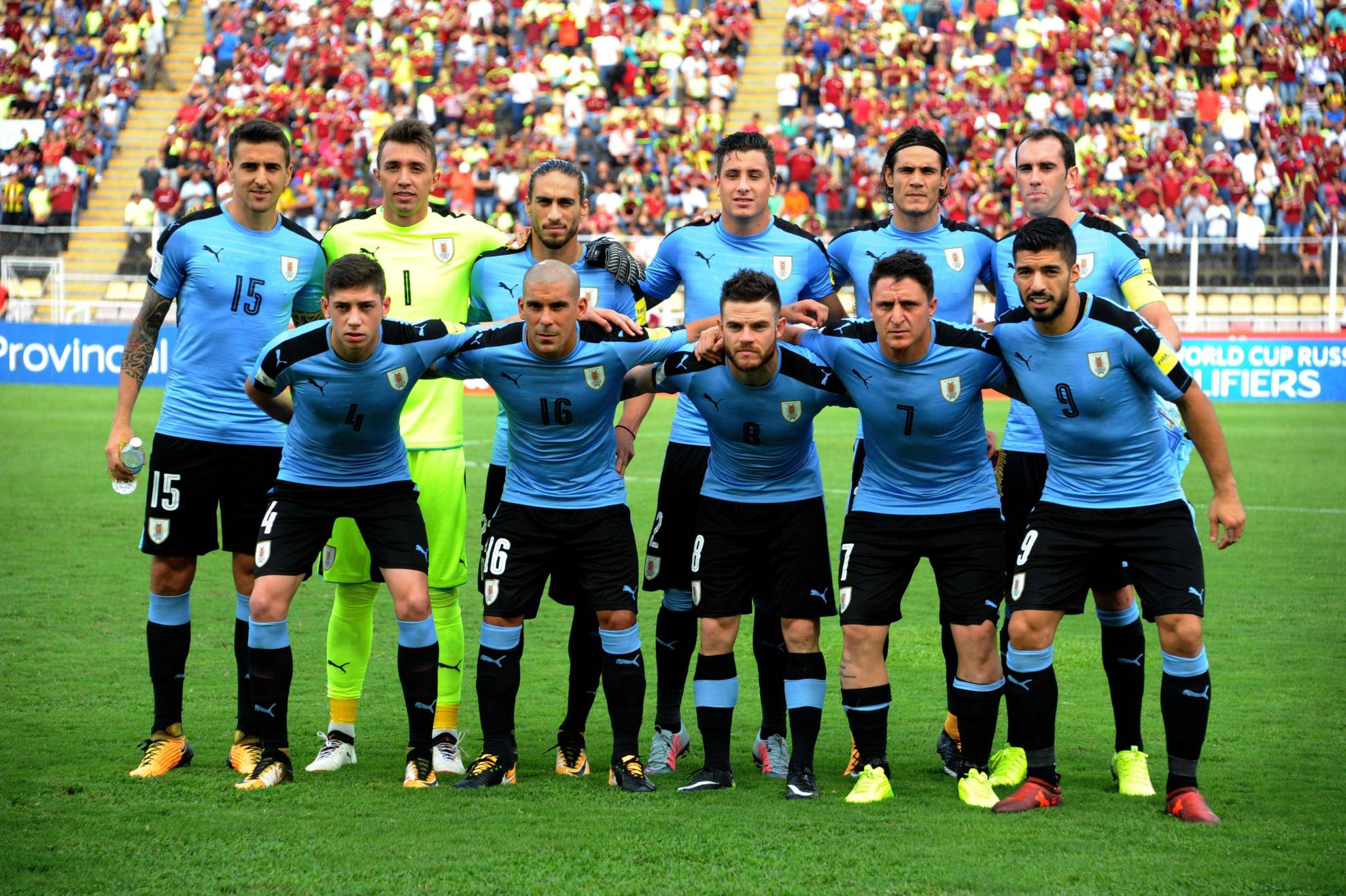 PLAYERS TO WATCH: Luis Suarez, Edinson Cavani, Diego Godin, Jose Gimenez
TOURNAMENT HISTORY: As two-time World Cup champions, Uruguay disappointed in their most recent World Cup run by falling to CONMEBOL rivals Colombia in the Round of 16. The run in 2010 was significantly more impressive as Uruguay finished fourth in a tournament remembered for Suarez's handball and the ensuing win over Ghana. In total, Uruguay has appeared in 12 tournaments, advancing from group play in all but three of them.
OUTLOOK: There's little doubt when it comes to who the favorite is in Group A. Uruguay remains a South American power and is certainly all but assured to go through to the knockout rounds. The strike tandem of Suarez and Cavani remains as dangerous as any in the tournament while the Atletico Madrid pairing of Godin and Gimenez offer a comfortable pairing in central defense. The questions lie somewhere in the middle. Is the midfield good enough for a deep run? Can Suarez and Cavani elevate their game alongside one another? Can Uruguay balance their defensive roots to fit their attacking talent? Those questions will determine whether or not Uruguay will go far this summer.
---
SBI PREDICTED ORDER OF FINISH
1. Uruguay. Attack is too strong and defense is too solid for any major slip-up.
2. Egypt. Salah's injury is certainly scary but, if he can go, the star attacker has the ability to carry his side through a weaker group.
3. Russia. The hosts will have certain advantages playing at home but, due to injuries and a lack of starpower, they also could struggle.
4. Saudi Arabia. Defensively, Saudi Arabia could have problems as the team steps up a level to World Cup competition.
Overall, Group A is Uruguay's to lose. They have too much talent to be anything but favorites and one would expect a veteran group to handles business accordingly. The interesting race is for that second spot, which could come down to the wire. Each of the three remaining teams has a case and each will know that matches against one another will be the vital chance to jump into the knockout stages. At the end of the day, though, Mohamed Salah is a transcendent star, and you can bet on him making some sort of impact in the group stages.
—
How do you see Group A shaping up? Who do you see making a push for the knockout rounds?
Share your thoughts below.