Group C in this summer's World Cup features four nations who are all very different from one another, which should make for an intriguing round of fixtures.
Headlining the group is European powerhouse France who may have one of the top attacks in all of international soccer. Despite not winning Euro 2016 in their own backyard, Les Bleus are still a favorite to go deep in this summer's tournament.
Denmark and Peru are two teams that will be fighting for the second place finish in Group C after making it to the tournament in different scenarios. The Danes rolled past Ireland in the UEFA playoffs, led by the playmaking ability of Tottenham's Christian Eriksen. Peru defeated New Zealand, 2-0, in the final playoff draw following a first leg home draw, and will have their star forward Paolo Guerrero available.
Rounding out the group will be Australia who eliminated Honduras, 3-1, via a two legged playoff last year.
The race for second will be an intriguing one and there are a number of different ways Group C can finish. France will be the heavy favorite to win the group, but there could be some surprises. Here is a closer look at Group C:
SCHEDULE
June 16: France vs. Australia, Peru vs. Denmark
June 21: Denmark vs. Australia, France vs. Peru
June 26: Denmark vs. France, Australia vs. Peru
---
FRANCE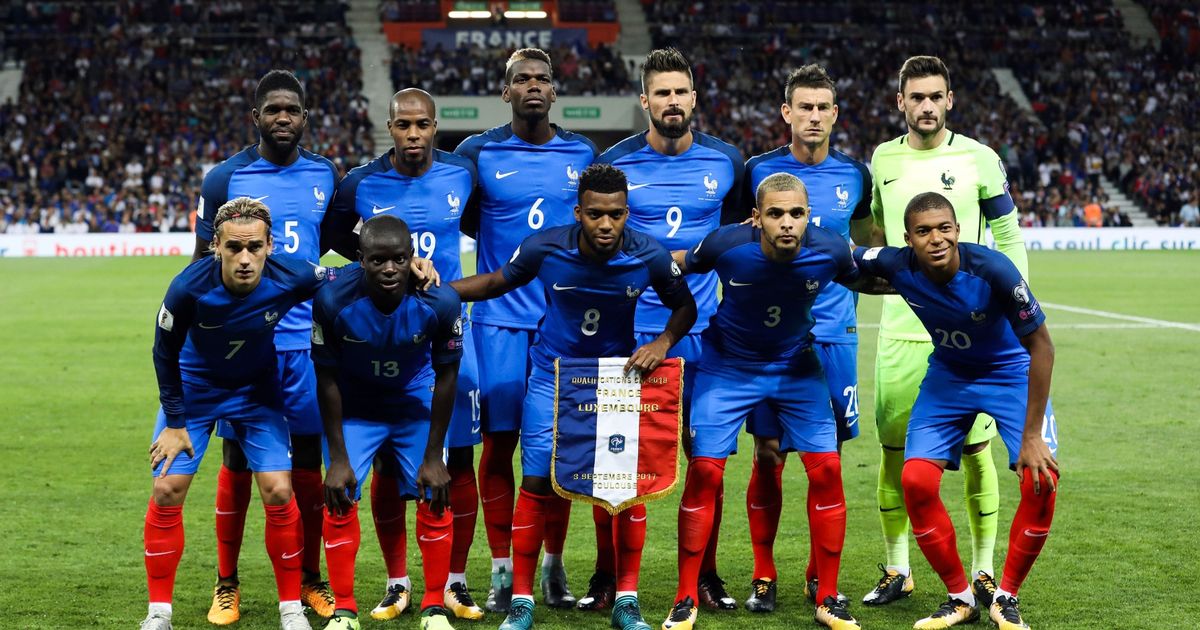 PLAYERS TO WATCH: Antoine Griezmann, Paul Pogba, Kylian Mbappe, Hugo Lloris.
TOURNAMENT HISTORY: France's lone World Cup trophy came in 1998 as they won the competition on home soil. Since then, they were runners-up in 2006 and made the quarterfinals in 2014. Didier Deschamps side will certainly want to make up for failing to win the last European tournament on home soil and claim their second ever World Cup final trophy.
OUTLOOK: France may have a little trouble with Denmark but should have zero issues with both Peru and Australia in Group C. The quality of their squad is up their with the best in international soccer and they will look to play with a fluid attack from the opening whistle. Pogba and Griezmann bring the flare and creativity, while players like Olivier Giroud and Thomas Lemar should add to the attack as well. N'Golo Kante is one player to keep an eye on as he continues his climb as one of the best defensive midfielders in the wold.
---
DENMARK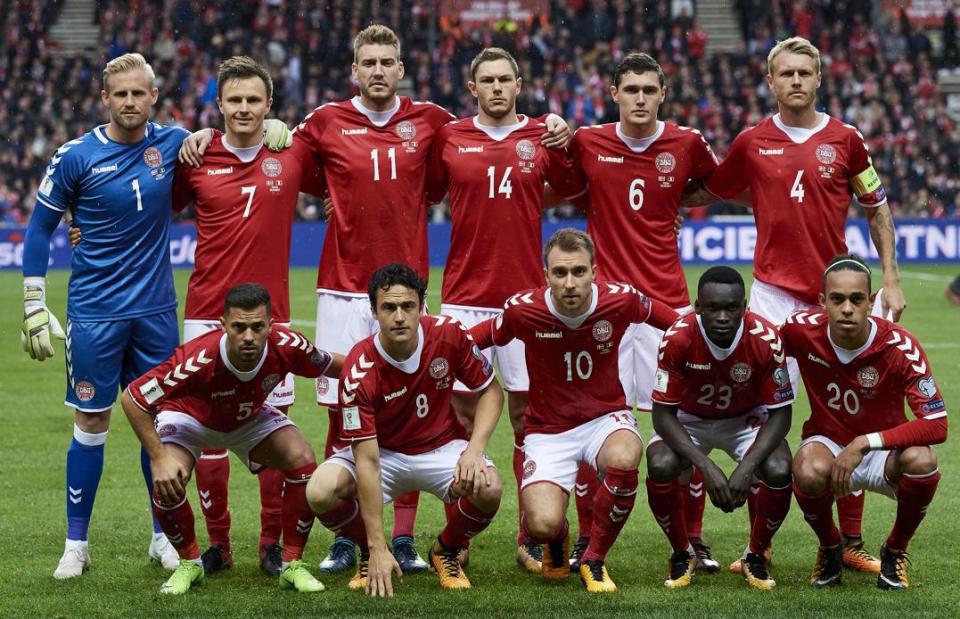 PLAYERS TO WATCH: Christian Eriksen, Kasper Schmeichel, Thomas Delaney, Viktor Fischer.
TOURNAMENT HISTORY: Since 1986, Denmark have qualified for four previous World Cups, finishing in the Round of 16 in two of them. A steamrolling playoff second leg win over the Republic of Ireland saw Denmark claim their first place in the competition since 2010.
OUTLOOK: France will easily be Denmark's toughest test in Group C, but they do have enough talent to finish as runners-up. Eriksen led the Danes with 11 goals in qualifying and netted a hat trick in their important 5-1 second leg win in Dublin. The 26-year-old is a quality player in the Premier League and will be the leader for Denmark offensively. Schmeichel is one of the top keepers in the world, playing a huge role in Leicester City's title winning season of 2015-16. These two leaders should be important to whether or not Denmark can fight for the top spot.
---
PERU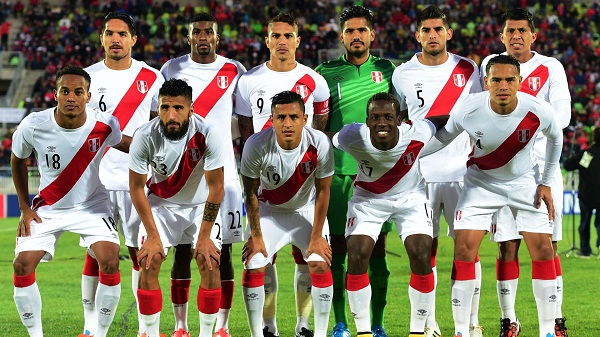 PLAYERS TO WATCH: Paolo Guerrero, Jefferson Farfan, Christian Cueva, Andre Carrillo.
TOURNAMENT HISTORY: 2018 will mark the fifth time that Peru has made it to the World Cup, their first since 1982. They have only made it out of the group stage once in their history, eventually being eliminated by Brazil in 1970. Following their dramatic playoff with over New Zealand, the Peruvians will look to make a splash in a group where they can fight for a runners-up finish.
OUTLOOK: Guerrero's return to the team for this tournament easily boosts Peru's chances of fighting for a second place finish in Group C. Guerrero and Edison Flores each netted five goals apiece in qualifying for Peru to help them finish fifth in the group table. Their competitive play helped them earn points against Argentina, Colombia, Ecuador, and Uruguay in qualifying and they will look to use that to their advantage in Russia. Led by some talented wingers and attacking midfielders, Peru could certainly be a team to keep an eye on in Russia.
---
AUSTRALIA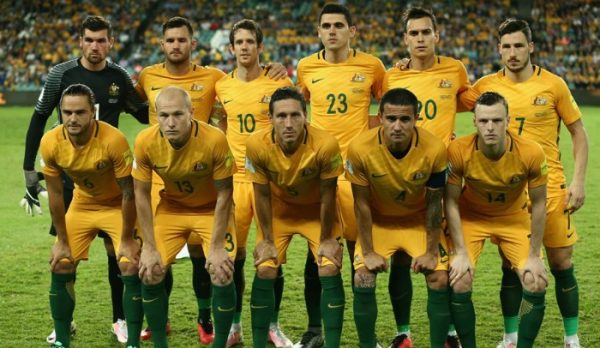 PLAYERS TO WATCH: Tim Cahill, Tom Rogic, Aaron Mooy, Mile Jedinak.
TOURNAMENT HISTORY: Australia has made the World Cup four times in their history, and has represented in the last three consecutive tournaments. Their best ever finish was in the Round of 16, but the Soccerroos have been eliminated at the group stage in the other three appearances.
OUTLOOK: Following their 3-1 playoff win over Honduras last year, Australia has quickly prepared to have a good showing in Russia. Led by 38-year-old Tim Cahill, the Soccerroos will look to spoil the party in Group C as they fight for a place among the world's best. Cahill led Australia with 11 goals in qualifying, while Mile Jedinak (seven goals) and Tom Rogic (five goals) helped support the attack. If this trio paired with a few others can replicate their performances from qualifying, then Australia has a say in the race for second spot.
---
SBI PREDICTED ORDER OF FINISH
1. France. Talent wise they have the best roster in this group.
2. Denmark. They need scoring other than Eriksen which could pose problems.
3. Peru. Will find it tough defensively against stronger competition.
4. Australia. May provide a shock but need consistent scoring.
France will be the favorites to win Group C and with their talent it doesn't look like anyone else can match up with them. Their showdown with Denmark will be an intriguing one that has the potential to be a goalfest. Peru and Australia will have a say for the second spot in the group, but it doesn't look likely the Danes miss out on the knockout round.
—
How do you see Group C shaping up? Who is the most underrated nation in the group?
Share your thoughts below.