An eight-player Generation adidas class, a deep crop of central defenders, and a stronger-than-normal collection of goalkeepers should make the 2022 MLS Draft an intriguing one for the league's 28 teams.
Saint Louis defender Kipp Keller headlines the crop of centerbacks, while Indiana shot-stopper Roman Celentano may have more upside than any prospect in the draft. They should be among the first players selected on Tuesday, but they may not go with the very first pick.
That distinction is shaping up to land to Maryland midfielder Ben Bender, who sources tell SBI Charlotte FC is targeting with the first overall selection in Tuesday's draft. Charlotte boosted its midfielder on Monday with the acquisition of Christian Makoun, but Bender is an enticing young midfield prospect who could develop into a special talent on a team expected to have a strong foreign player influence.
MLS teams will be faced with a familiar dilemma come draft time, on whether or not to go after the considerable number of foreign talents in the draft. With college soccer becoming more and more reliant on foreign players, and teams tending to save their international roster spots for established talent from foreign leagues, it isn't easy for foreign college stars to secure roster spots, but this year's draft has some very talented prospects who fit that description, and many of those prospects could be snatched up late in the first round, and in the second round of Tuesday's draft.
With all that in mind, here is how SBI sees the first two rounds of the 2022 MLS Draft shaking out on Tuesday:
---
1. Charlotte FC – Ben Bender, M, Maryland
The latest MLS expansion team will lean heavily on the international market, making landing an American player a priority for a team that be using its international roster slots elsewhere. Though Kipp Keller may be a safer pick, and Roman Celentano a potential long-term starting option in goal, Charlotte is leaning towards Bender, a young central midfielder with the tools to be a difference-making box-to-box presence.
---
2. FC Cincinnati – Roman Celentano, GK, Indiana
After selecting English winger Calvin Harris in last year's draft, FC Cincinnati is very likely to go with an American, and Celentano has the qualities to be an elite goalkeeper if he is given time to develop. FC Cincinnati has a young goalkeeper in its ranks in Beckham Sunderland, but Celentano is a special prospect. If by chance Celentano is taken first overall, Cincinnati would be hard-pressed not to take an attack-minded threat like Ousseni Bouda or Isaiah Parker.
---
3. FC Dallas – Kipp Keller, CB, Saint Louis
FC Dallas made out like bandits in its trade with Toronto FC, essentially trading away a contract buyout mechanism it wasn't planning to use in exchange for the third overall pick. That smart trade could wind up reaping major rewards if FC Dallas' dream scenario plays out and Keller slides to third. The Texas club wants some centerback depth and Keller is far and away the top centerback prospect in the draft and arguably the safest bet to develop into a successful pro in the entire draft.
---
4. Houston Dynamo – Ousseni Bouda, F, Stanford
The Dynamo have watched attacking talent poor out of Houston in recent years, with the likes of Alberth Elis, Mauro Manotas and Christian Ramirez, and while Nico Estevez is likely to have resources to hit the international market for some upgrades, landing an elite prospect in the draft on a Generation adidas contract would make perfect sense. Bouda is the most dangerous attacking threat in this draft, and could earn a good amount of playing time as a rookie in Houston.
---
5. Austin FC – Ahmed Longmire, CB, UCLA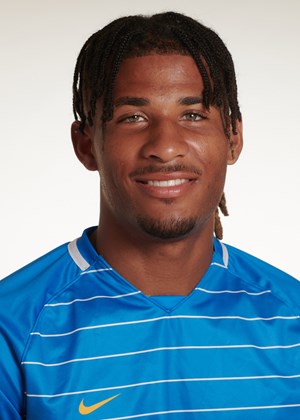 The Austin FC defense needs to get younger and more athletic, and no centerback in the draft boasts the tools Longmire possesses. Watch him play and you see shades of a young Ike Opara, and while he has a long way to go to make the level of the former MLS Defender of the Year, Longmire has the athleticism and poise to be a solid pro.
---
6. FC Dallas – Patrick Schulte, GK, Saint Louis
With Keller already secured, FC Dallas can focus on adding depth to another area where its vaunted academy has yet to produce an elite prospect. Schulte isn't considered as high-level a prospect as Celentano, but he does have several teams interested, and one of them just might make a deal to trade into position to grab him in the Top Five.
---
7. Chicago Fire – Isaiah Parker, W, Saint Louis
The Fire's over-reliance on foreign players led to a poorly-constructed roster that was doomed to fail, and now that Ezra Hendrickson works to rebuild the squad, adding talented Americans will be key. Parker is one of the youngest players in the draft pool, and is an exciting left-footed wing threat. Whether he develops into an attacking player, or transitions into an attacking fullback role, Parker has the kind of skill set that will leave some teams dreaming of "the next Tajon Buchanan".
---
8. San Jose Earthquakes – Erik Centeno, M, Pacific
Centeno is arguably the most technically-gifted player in the draft, and also a local product to San Jose, hailing from nearby Stockton, California. That, along with Centeno's status as a Generation adidas product makes him too enticing for Matias Almeyda to pass up, though if the Earthquakes pass, Centeno could wind up being the Generation adidas player who slides in the draft.
---
9. Inter Miami – Anthony Markanich, LB, Northern Illinois
The clear-cut best natural left back in the draft, Markanich could provide some much-needed fullback depth to Phil Neville's side, and while expecting him to start in year one is ambitious, Markanich is the left back in the draft pool with the most pro-ready skill set to thrive in a four-man defense.
---
10. Colorado Rapids – Thorleifur Ulfarsson, F, Duke
The Rapids are a young team with depth in a variety of spots, but striker isn't one of them, and the brash and supremely confident Ulfarsson left scouts impressed with his goal-scoring ability. His personality might not be for everybody, but if he can deliver goals as a pro the Rapids would likely be okay with the Icelandic striker's cockiness.
---
11. CF Montreal – Simon Becher, F, Saint Louis
Montreal could look to bolster its defensive options with someone like Ian Murphy, but after adding a considerable upgrade in Alistair Johnston, the club formerly known as the Impact can look to add some attacking depth and Becher is the best of the available strikers
---
12. Columbus Crew – Ian Murphy, CB, Duke
After trading young central defender Aboubacar Keita, the Crew can afford to add a centerback prospect, and Murphy has an enticing profile. He is a skilled left-footed central defender with good size, and while there are some questions about him having the temperament to be an elite pro defender, Caleb Porter could be the coach to help bring the best out of him
---
13. D.C. United – Jack Lynn, F, Notre Dame
With the top centerbacks off the board, D.C. can turn its attention to striker depth, and Lynn is a good finisher with the hold-up play and technical ability to be a good pro
---
14. FC Cincinnati – Kingsford Adjei, W, Dayton
Cincinnati can use some more wing options and Adjei is a local product with the speed to make a successful jump to the pro level
---
15. New York Red Bulls – Jasper Loeffelsand, RB, Pittsburgh
Kyle Duncan's departure for Europe has left a void at right back, and while the acquisition of Dylan Nealis should help, snagging the best right back in the draft wouldn't be a bad option.
---
16. Vancouver Whitecaps – O'Vante Mullings, W, Florida Gulf Coast
The Whitecaps don't necessarily need to go after Canadian talent, but with a Canadian who can also help fill a need, Mullings makes perfect sense.
---
17. Minnesota United – Justin Rasmussen, LB/CB, Grand Canyon
Though he played more as a winger through his college career, Rasmussen's 2021 was spent as a left wingback, and he showed scouts the ability to transition into a defensive role as a pro. One of the most talented left-footed prospects in the class, Rasmussen will be a bit of a project who needs time to adapt to a full-time defensive role.
---
18. Orlando City – Kendall Burks, CB, Washington
Oscar Pareja loves athletic centerbacks and Burks has the athleticism, strength and confidence on the ball to develop into an MLS starter.
---
19. Atlanta United – Matthew Nocita, CB, Navy
You don't often find many 6-foot-8 field players, but Nocita moves like someone much shorter, boasting elite athleticism. The big question is whether he has the lateral quickness to thrive as a pro, but scouts see a player who can dominate in the air and who could excel if matched with the right partner in central defense.
---
20. Seattle Sounders – Ryan Sailor, CB, Washington
The Sounders will have seen plenty of Sailor, a 6-foot-4 centerback who is dominant in the air and has the type of leadership qualities that could help him develop into a captain.
---
21. LA Galaxy – Kyle Holcolmb, F, Wake Forest
The Galaxy traded striker Ethan Zubak for this pick, so using it on a forward makes sense and Holcomb is the latest talent to emerge from the Wake Forest talent pipeline.
---
22. Sporting KC – Sofianne Djeffal, W, Oregon State
Sporting Kansas City's penchant for securing green cards for its foreign players means having the flexibility to take a chance on an international player in the draft and Djeffal is just the kind of talent worth grabbing. If he were American, Djeffal would be a top 10 pick, and Peter Vermes is the kind of coach who could help get the most out of Djeffal's attacking qualities.
---
23. Colorado Rapids – Tani Oluwanseyi, W, St. John's
The Rapids can afford to add another wing option and Oluwanseyi is a Canadian speedster who could add more dynamism to Robin Fraser's attack once he has time to develop.
---
24. New England Revolution – Luka Gavran, GK, St. John's
Matt Turner is the best goalkeeper in MLS, but another standout year could mean a move to Europe sooner than later, so the Revs might want to invest in a long-term replacement and Gavran is considered by some teams to be the best goalkeeper in the draft. One of the Canadian teams could pounce earlier, but if he slips this far then Bruce Arena may find it difficult to pass him up
---
25. Real Salt Lake – Frank Daroma, CM, CSU-Bakersfield
No other player in the draft pool can boast more than 30 professional matches under his belt, but Daroma can after a full season as a starter in USL for the Las Vegas Lights. You will hear some inevitable Latif Blessing comparisons, but as lofty as that standard might be, Daroma has definitely done enough to be a first-rounder, even as an international player.
---
26. Nashville SC – Oskar Agren, CB, Clemson
Nashville can never have enough defenders, and while Agren's international status keeps him from going higher, he has too much talent not to be selected in the first round.
---
27. Portland Timbers – Phillip Quinton, CB, Notre Dame
The Timbers need some centerback depth, and can do worse than the 6-foot-6 Quinton, a Portland native who is confident on the ball and has some good leadership qualities.
---
28. New York City FC – Milo Yosef, W, Marshall
The defending champions have the luxury of taking a flier on an international prospect, and Yosef is just the kind of attacking talent worth that flier. A national champion with Marshall last Spring, Yosef has the speed and dribbling ability to cause problems for opposing defenses.
---
2nd Round – 2022 MLS Draft
---
---
29. Charlotte FC – Lucas Meek, W, Washington
---
---
30. FC Cincinnati – Jacob Erlandson, CB, Bowling Green
---
---
31. Toronto FC – Esai Easley, CB, Grand Canyon
---
---
32. Houston Dynamo – Charlie Ostrem, LB, Washington
---
---
33. Chicago Fire – Lucas Bartlett, CB, St. John's
---
---
34. FC Dallas – Farai Mutatu, F, Michigan State
---
---
35. Austin FC – Tristan Trager, W, Air Force
---
---
36. San Jose Earthquakes – Roberto Molina, F, UC-Irvine
---
---
37. Inter Miami – Giannis Nikopolidis, GK, Georgetown
---
---
38. Nashville SC – Alec Smir, GK, North Carolina
---
---
39. Houston Dynamo – Mohamed Omar, CM, Notre Dame
---
---
40. Columbus Crew – Mark Ybarra, DM, Michigan
---
---
41. D.C. United – Jan Hoffelner, GK, Kentucky
---
---
42. LA Galaxy – Paulo Lima, CM, Providence
---
---
43. New York Red Bulls – Daniel Evans, F, Kentucky
---
---
44. Vancouver Whitecaps – Nathan Dos Santos, CB, Marshall
---
---
45. Colorado Rapids – Sivert Haugli, CB, Virginia Tech
---
---
46. Orlando City – Vitor Dias, CM, Marshall
---
---
47. Atlanta United – Giovanni Aguilar, CM, CSU-Northridge
---
---
48. Inter Miami – Brett St. Martin, CB, Maryland
---
---
49. Vancouver Whitecaps – Andrew Akindele, CM, Wisconsin
---
---
50. Sporting Kansas City – Carlo Ritaccio, CB, Akron
---
---
51. Colorado Rapids – Laukoa Santos, RB, San Diego State
---
---
52. New England Revolution – Alexander Dexter, LB, Pittsburgh
---
---
53. Real Salt Lake – Nick Markanich, AM, Northern Illinois
---
---
54. Inter Miami – David Garcia, CB, Central Florida
---
---
55. Portland Timbers – Daniel Bloyou, F, Penn State
---
---
56. New York City FC – Yanis Leerman, CB, Central Florida
---