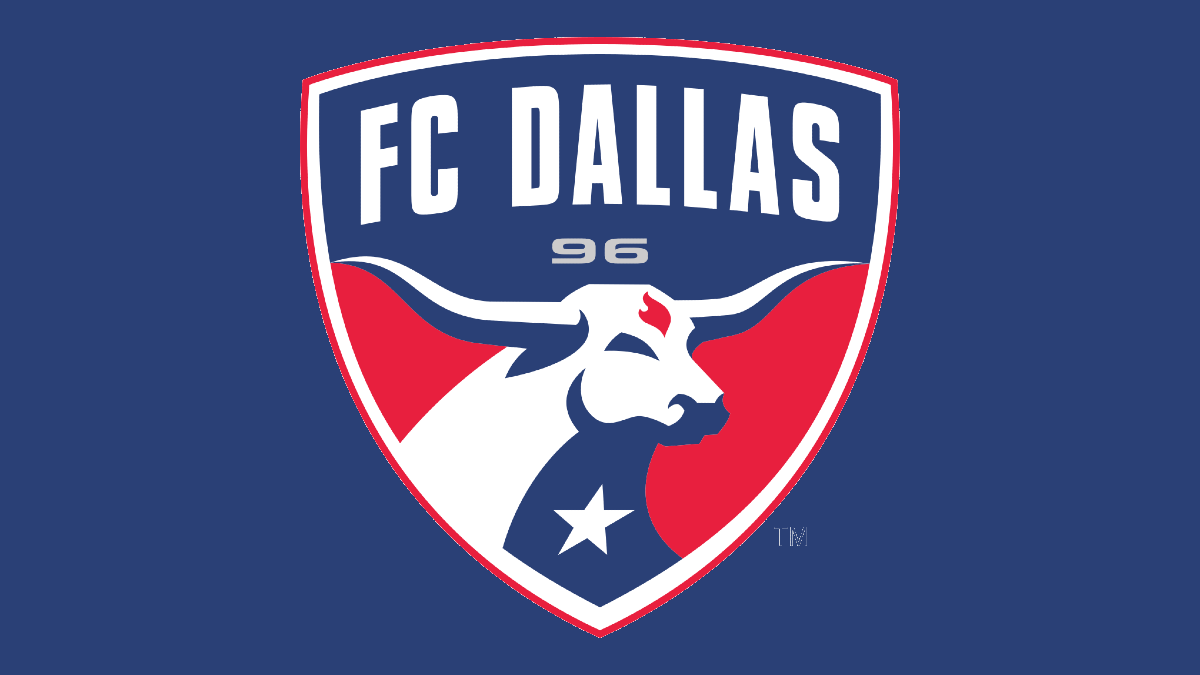 The 2021 FC Dallas season brought a disappointing finish as Dallas missed the playoffs. This year, a youthful FC Dallas team has added some firepower up top and a new coach in Nico Estevez.
A few silver linings came out of the difficult 2021 season. Ricardo Pepi impressed for club and country, earning a $20 million transfer to Bundesliga club Augsburg after the season. Jesus Ferreira also had a breakout season, leading to DP status in 2022, and Paxton Pomykal regained his stride after injury struggles of past years.
Now, FC Dallas must deal with the fact that Pepi is gone for 2022. The club reloaded its attack with Argentine left winger Alan Velasco and U.S. men's national team winger Paul Arriola. Those two will lineup on either side of newly-minted young DP Jesus Ferreira, a 21-year-old who had nine goals and eight assists in 2021.
Ferreira combined well with Pepi last season, but in 2022 Ferreira is going to take over for Pepi at center forward. By signing Ferreira to a DP contract this offseason, FC Dallas instilled faith and confidence in Ferreira to continue impressing.
"I have to change my mentality to I don't have to provide that last pass anymore, I have to be in that position to receive that last pass and score the goals," Ferreira said. "That's the most important thing, the 9 needs to score goals to help the team win and that's what I'm getting from the coach and staff, just that I have to be in the right position at the right time to score goals and get the team on the right foot."
Estevez enters his first season at the helm with an exciting young squad. FC Dallas seems poised for a year of statements from these young prospects, regardless of how well the team ends up faring on the MLS table.
Estevez doesn't get a free pass just because of the young roster, though. The club fired Lucho Gonzalez last season after poor league performance.
Here is a closer look at FC Dallas heading into the 2022 season:
---
2022 FC Dallas Season Preview
---
2021 finish: 11th in Western Conference (7-12-15; 33 points, missed playoffs)
Key Acquisitions: Paul Arriola, Alan Velasco, Marco Farfan
Key Losses: Ricardo Pepi, Ryan Hollingshead, Justin Che
---
Newcomer to Watch: Alan Velasco
---
Velasco is the most expensive signing in FC Dallas history, and Velasco is one of a few huge signings of young South American players entering MLS in 2022. If Velasco enters 2022 on the right foot, he gives FC Dallas a 1v1 threat on the right side to go along with the crossing and ground-covering of Arriola and the goalscoring of Ferreira.
---
The Pressure is On: Jesus Ferreira
---
It was somewhat of a surprise that FC Dallas signed Ferreira to a Young DP contract. The move showed FC Dallas's faith in Ferreira's continued improvement, handing him the reins to the team's attack. Ferreira scored nine goals and added nine assists last season. He's under pressure to adjust to the center forward position and take over for Pepi's production.
---
Outlook
---
It's difficult to imagine this FC Dallas team playing without Pepi. Pepi's 13 goals last season saved the team from hitting the bottom of the standings and captured the attention of the league while FC Dallas struggled for result. Expanded responsibilities for Ferreira, plus the revelations of Arriola and Velasco may allow FC Dallas' attack to become one of the leading ones in the West.
The Homegrown movement is still strong with FC Dallas — now it's up to Ferreira to prove he can play just as well or better than Pepi — but the team also added a big signing in Velasco from Independiente for $7 million. Velasco, 19, scored five goals in nine appearances in the Argentine league last season.
The attack has another threat in Jader Obrian, who scored nine goals and had nine assists last year. The 26-year-old Colombian winger can stake his claim to a starting spot, but otherwise he is an excellent option off the bench or to start when Arriola or Velasco need rest.
FC Dallas' back line is another story. Matt Hedges, the ever-present FC Dallas captain, started 30 games last season and will anchor the defense again in 2022. Starting alongside him is Jose Martinez, a 29-year-old Spanish defender entering his second season with FC Dallas.
The fullback spots are a little less set in stone. Justin Che impressed at right back toward the end of 2021, but Che was loaned to Hoffenheim over the offseason. Ema Twumasi, a 24-year-old draft pick from 2018, signed a new three-year deal and figures to start at right back. Ryan Hollingshead left for LAFC in the offseason, leaving FC Dallas without a longtime mainstay in the lineup and a veteran presence.
Paxton Pomykal made 18 starts last season, showing he moved past a 2020 season in which he struggled with injuries. Pomykal's performance will be crucial for the team's success, as the central midfield lacks depth and sits in front of a partially changed back line in 2022.
"I want to contribute and be more productive in helping the team win this year," Pomykal said. "And hopefully I can do that and play a lot of minutes and keep us in the playoff spots and hopefully in the top two or top three."
Brandon Servania, 22, figures to line up next to Pomykal, with 28-year-old defensive midfielder Facundo Quignon behind them. Servania made 11 starts last season, featuring more often toward the end of the season.
The Hunt family, owner of FC Dallas, has invested considerable amounts of money back into the team since selling several top youngsters, such as Che, Pepi, Chris Richards and Bryan Reynolds.
Now, it's up to Estevez, Arriola and Ferreira to turn the club into not just a developing ground for young players, but a winner in MLS at the same time.
---
FC Dallas Roster
---
GOALKEEPERS: Jimmy Maurer, Martin Paes, Alec Smir
DEFENDERS: Jose Antonio Martinez, Matt Hedges, Nkosi Tafari, Lucas Bartlett, Marco Farfan, Nanu, Eddie Munjoma, Collin Smith.
MIDFIELDERS: Facundo Quignon, Edwin Cerrillo, Brandon Servania, Nicky Hernandez, Jesus Ferreira, Paxton Pomykal.
FORWARDS: Tsiki Ntsabeleng, Alan Velasco, Szabolcs Schon, Khalil El Medkhar, Beni Redzic, Isaiah Parker, Paul Arriola, Jader Obrian, Franco Jara.