The 2022 MLS season kicks off on Saturday, and the race to dethrone reigning MLS Cup champions New York City FC will be a fierce one.
NYCFC heads into the new campaign considered a good candidate to repeat, but Ronny Deila's men aren't quite the favorites to win it all in 2022. In fact, there are at least two other teams that enter the new season with stacked squads capable of snatching the title away after disappointing finishes last year.
The New England Revolution posted the most successful regular season in MLS history in 2021, but fell to NYCFC in the playoffs, and while Tajon Buchanan has left the Revs, Bruce Arena has revamped the squad, which could be even stronger than last year's edition.
The Seattle Sounders failed in their bid to make a third consecutive MLS Cup Final after a stunning playoff loss to Real Salt Lake, but it shouldn't be forgotten that the Sounders were the best team in MLS through the first half of last season before injuries took their toll. Now, with Albert Rusnak added to Brian Schmetzer's already-stacked attack, the Sounders are a good bet to add their third MLS Cup title.
The race to be the best in MLS will be a tight one, but so will the race for last place, with expansion side Charlotte FC looking like a good bet to endure a very rough inaugural season. FC Cincinnati has been the worst team in MLS for three straight seasons, but should have enough to avoid the distinction in 2022.
The upcoming season is shaping up to be The Year of the Rebound, as some teams that surprisingly struggled in 2021 look to bounce back. Los Angeles FC, Toronto FC and the Columbus Crew all missed the playoffs last season, but coaching changes, roster shakeups and a chance to get healthy has all three looking very capable of returning to the postseason and making deep playoff runs.
Conversely, there will be some teams that take a step back, with the Colorado Rapids and Real Salt Lake among the teams that could back-slide after losing key players in the offseason.
Here are SBI's first MLS Power Rankings of 2022:
---
1. New England Revolution
---
2. Seattle Sounders
---
3. New York City FC
---
4. Los Angeles FC
---
5. Atlanta United
---
6. Nashville SC
---
7. Toronto FC
---
8. Philadelphia Union
---
9. LA Galaxy
---
10. Portland Timbers
---
11. Columbus Crew
---
12. Orlando City
---
13. Sporting Kansas City
---
14. Colorado Rapids
---
15. New York Red Bulls
---
16. CF Montreal
---
17. Minnesota United
---
18. FC Dallas
---
19. San Jose Earthquakes
---
20. Chicago Fire
---
21. Real Salt Lake
---
22. Vancouver Whitecaps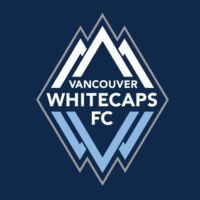 ---
23. D.C. United
---
24. Inter Miami
---
25.Houston Dynamo
---
26. Austin FC
---
27. FC Cincinnati
---
28. Charlotte FC
---
What do you think of our rankings? Who do you see being rated too highly? Who do you feel is the most underrated team in the group?
Share your thoughts below.