Gregg Berhalter named his 26-player U.S. men's national team roster for the 2022 FIFA World Cup on Wednesday, and as expected, several worthy candidates were not included for the trip to Qatar.
The depth of the USMNT player pool meant there were always going to be good candidates left out, which led to at least a few surprises among those left out.
Zack Steffen was the biggest name on that list, emerging as the shock exclusion after Berhalter chose to go with Matt Turner, Ethan Horvath and Sean Johnson as his goalkeepers.
Veteran centerback Tim Ream, experienced fullback Shaq Moore, and in-form striker Haji Wright were among the players named to the roster, earning places ahead of candidates who would previously have been considered safer bets.
Here is a closer look at some of the most surprising omissions from the USMNT World Cup roster:
---
Zack Steffen
---
Zack Steffen's omission from the USMNT roster is not only surprising given his strong run of form at club level, but also due to his past experiences working with Gregg Berhalter.
Steffen returned to the Middlesbrough starting lineup in September and has excelled over recent starts for the English Football League Championship side. The 27-year-old has made 16 appearances in the English second-tier this season, posting four clean sheets, with two of those coming in the last three weeks.
Steffen's return to top form has helped Middlesbrough move its way up the league table.
---
Ricardo Pepi
---
There are not many American forwards in better form than Ricardo Pepi, but the FC Groningen attack was also among the major snubs on the roster.
Pepi has scored five goals and registered two assists in his first nine appearances for the Eredivisie side, earning major confidence after a slow start to the Bundesliga season with FC Augsburg. The 19-year-old has fit right into the plans with FC Groningen, but now has to wait until December to get back into action for his club.
---
Reggie Cannon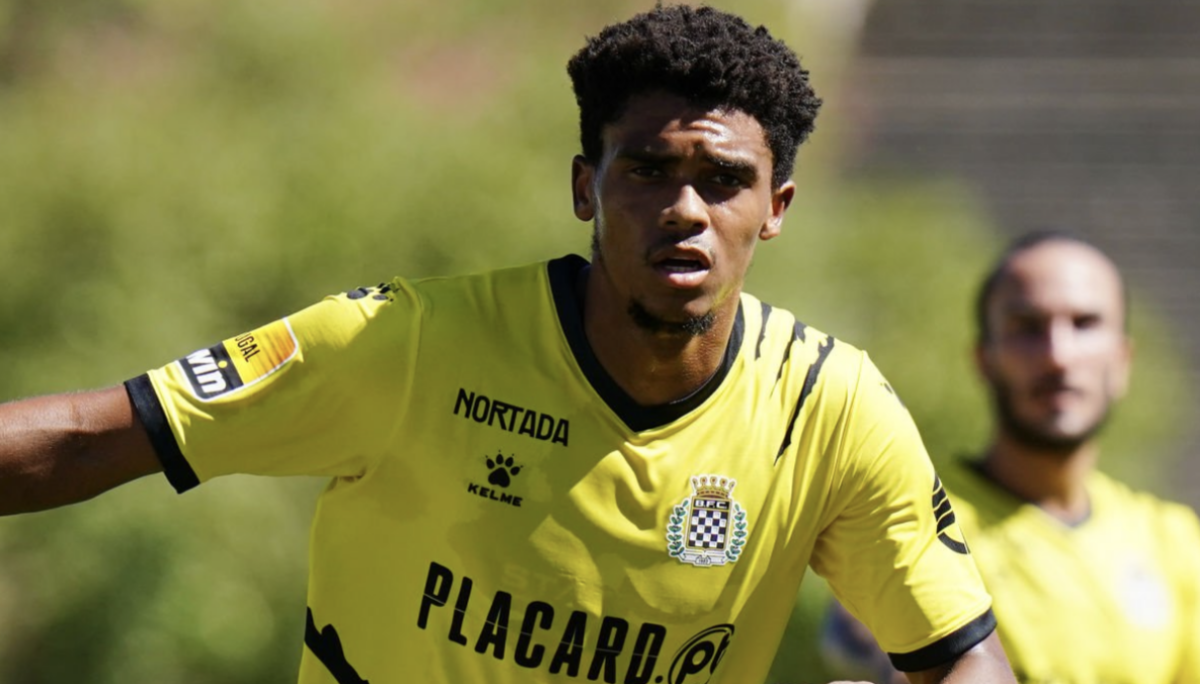 ---
Reggie Cannon has remained a starter for Portuguese club Boavista this season, but despite earning consistent minutes in the Primeira Liga, was also excluded from the roster.
Cannon has appeared in 10 of Boavista's 12 league appearances this season, mainly featuring as a third centerback in the club's 3-4-3 set up. The 24-year-old has a wealth of international experience under his belt as well, earning 28 caps to date with the USMNT.
Although Cannon mainly features as a right back, his defensive work rate remains second to none.
---
Jordan Pefok
---
Jordan Pefok's play with Union Berlin has cooled off after a hot start in Germany, but overall the 26-year-old brings a different skillset to the table.
Pefok's height and physicality has helped him become a recent success in Europe, racking up goals for Swiss side Young Boys last season. A stellar year in Switzerland not only earned him an eventual transfer to the Bundesliga, but also remain in Berhalter's USMNT picture throughout World Cup Qualifying.
After not being included in the September camp and World Cup roster, Pefok will now have to wait for 2026.
---
Malik Tillman
---
Malik Tillman only made his senior USMNT debut in June, and despite not having tons of experience in Gregg Berhalter's system, still could've been a unique addition to the roster.
Tillman has totaled four goals and three assists in all competitions for Scottish Premiership side Rangers. The 20-year-old helped Rangers advance to the UEFA Champions League group stage earlier this summer and earn his first four USMNT caps as well.
Tillman still has a bright future ahead of him, but his exclusion was a disappointment.
---
Mark McKenzie
---
Centerback was another position up for debate heading into Wednesday's roster reveal, but one in-form defender will not be heading to Qatar.
Mark McKenzie has become a consistent starter for Belgian league-leaders Genk, totaling 13 appearances during the first half of the season. The 23-year-old has filled in nicely for Wouter Vrancken's squad following Jhon Lucimi's summer transfer to Bologna.
McKenzie appeared off the bench in both of the USMNT's September friendlies, but those were his only international appearances in 2022.
---
James Sands
---
James Sands overcame a rough start to the season with Scottish club Rangers, but has since jumped right back into Giovanni Van Bronckhorst's plans.
The NYCFC loanee's versatility has been on display over recent weeks, featuring as both a centerback and defensive midfielder for the current second place side. Sands has made 18 combined appearances for Rangers so far, teaming nicely with fellow USMNT player, Malik Tillman.
Sands has earned seven caps with the USMNT, but had not featured for the Americans in 2022.
Steffen's return to top form has helped Middlesbrough move its way up the league table.
---
Paul Arriola
---
Paul Arriola's veteran experience paired with his impact during Gregg Berhalter's reign as manager should've given him an edge in the USMNT roster, but instead the FC Dallas attacker was not chosen.
Arriola enjoyed a stellar first season with FC Dallas, setting a new career-high with 10 goals in league play. He also registered seven assists, which were the second-most in a single-season by the 27-year-old in his MLS career.
Berhalter went with Tim Weah, Gio Reyna, and Christian Pulisic, all expected candidates for the roster, but also added Seattle Sounders' veteran Jordan Morris. Despite having a better statistical season than Morris, Arriola was left off and now has to wait until 2026 to feature in a World Cup.
---
Djordje Mihailovic
---
Djordje Mihailovic began the 2022 season as one of the players with much to prove in his quest to make the USMNT World Cup roster. Although injuries plagued his chances, the AZ Alkmaar attacker warranted a better look this year.
Mihailovic, 24, set a new career-high with nine goals scored in 2022 while also adding six assists. He impressed in his time with CF Montreal over the past two seasons, before injuries hurt his chances of being included in the June roster.
Now with a new challenge ahead of him in the Netherlands, it will be interesting to see how Mihailovic adjusts to a new league and club.
---
Which snub were you most surprised by? Who were you happy to see left off the roster?
Share your thoughts below.