Good morning all. It was a thrilling Monday in the soccer world, with Italy's Euro collapse against the Netherlands dominating the headlines. Here are some other stories from Monday as well as this morning, including an explanation on the Dutch team's controversial first goal in its 3-0 win.
UEFA clarifies offside ruling
When Ruud van Nistelrooy scored the Netherlands' first goal against Italy, he looked completely offside at first glance, but what wasn't clear to most observers was the fact that Italy defender Christian Panucci was laying on the ground out of bounds, next to the Italy goal, which played van Nistelrooy onside.
The rule is a clear one, and let's face it folks, the Dutch were always going to beat Italy, with or without that first goal.
Riquelme and Veron get Argentina calls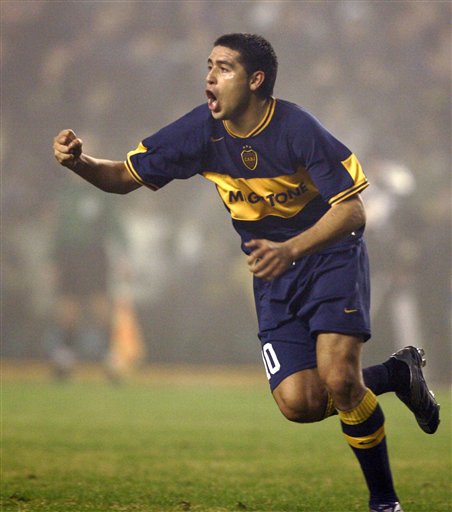 Juan Riquelme and Juan Veron were called up by Argentina for its upcoming World Cup qualifiers against Ecuador and Brazil.
Argentina manager Alfio Basile, dogged by Riquelme questions all week during Argentina's tour of the United States, called up Riquelme and stated that the Boca Juniors playmaker is still a first-choice national team player.
Mexican GK arrested in Chicago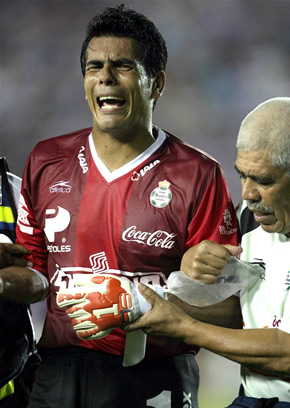 Mexican national team goalkeeper Oswaldo Sanchez posted a shutout on Sunday night in Chicago in Mexico's 4-0 win against Peru and apparently his post-win celebration got a little out of control.
Sanchez was arrested early Monday morning when he refused to leave his Chicago hotel after being asked to leave following noise complaints. He was charged with criminal trespass and resisting arrest, both misdemeanors, and must return to Chicago in July for a court date.
Now I'm not a conspiracy theorist but Sanchez's arrest came about nine hours after Sanchez had a run-in with Chicago Tribune soccer writer Luis Arroyave. Sanchez apparently made fun of Arroyave's less than perfect Spanish, which angered Arroyave. Next thing you know, Sanchez is in jail. Coincidence? (for those of you slow to catch on, I'm kidding).