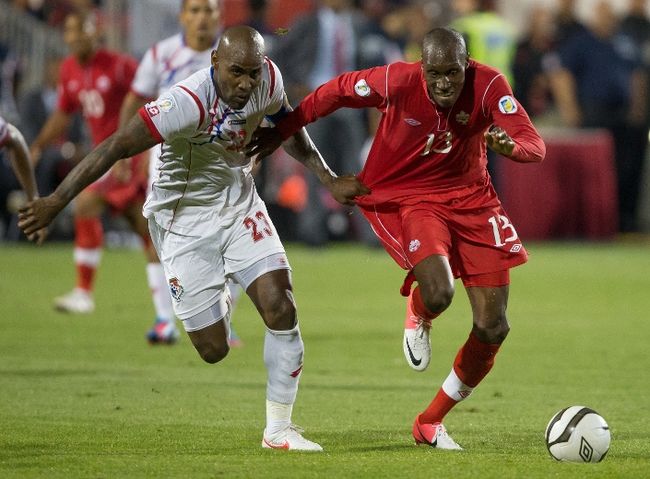 By JOSE M. ROMERO
The semifinal round of World Cup qualifying in the CONCACAF region will be over by this time next week, and the final six teams will be set. But first, there are several key matches in the region over the next week that will determine who makes it to the Hexagonal and who stays home.
While the U.S. Men's National Team is dealing with a tight race in Group A, the battle for the top two spots in Group C is just as intense. Panama leads the group with nine points and has the most reasonable remaining schedule. They will play host to Honduras on Friday before a trip to Cuba.
Canada and Honduras are on seven points each, with Canada set to play Cuba tonight. Even if they win as expected, they face the daunting task if having to travel to Honduras next week in search of a result. For Honduras, tonight's match-up against Panama will be vital to keeping their qualifying hopes improving after a disappointing start to the campaign.
Honduras will miss Sporting KC regular Roger Espinoza and goalkeeper Noel Valladares due to ankle sprains. Espinoza will be out two to four weeks and Valladares two or three.
Canada is in dire need of three points against Cuba, and here are some keys to the week for the Canadians. Going to Honduras and picking up three points might be too much for Canada, making the Cuba match critical to its chances of moving on.
Of most importance to Americans, the U.S. needs wins at Antigua & Barbuda and at home against Guatemala, plus a higher goal differential, to ensure it's place in the final round. Guatemala is in the same situation in Group A, tied on points (7) and goal differential (plus-2) with the USMNT.
Jamaica also has seven points but a lower differential, but wins and an offensive explosion in one match could send the Reggae Boyz through.
In Group B, Costa Rica and El Salvador face off tonight in San Salvador. El Salvador is a point ahead of Costa Rica, and can secure a place in the Hexagonal round with a victory against the 'Ticos', but anything short of three points tonight will leave El Salvador in jeopardy. They face Mexico in the group finale, and with Costa Rica all but a lock to secure three points against last-place Guyana in the group finale, El Salvador can't afford a loss tonight, and even a draw could wind up spelling doom for their chances of qualifying.