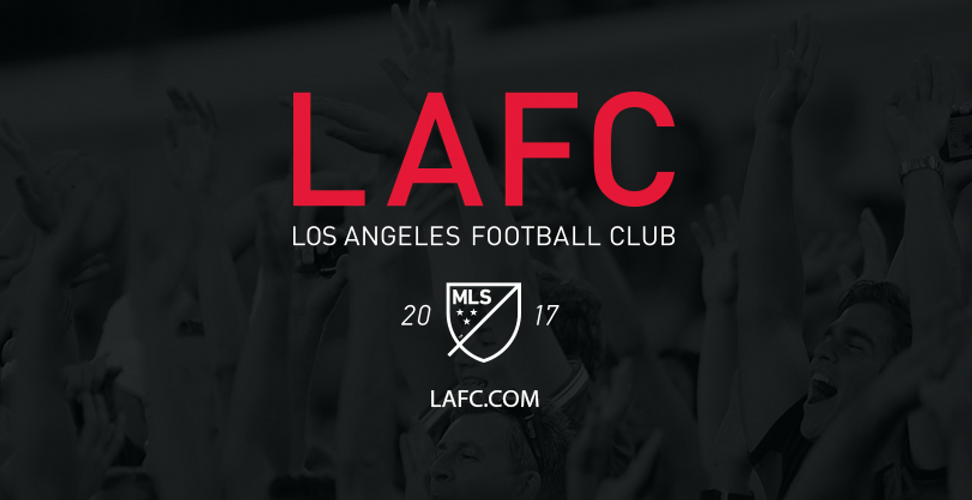 By FRANCO PANIZO
MLS wasted no time moving on from Chivas USA, announcing a new Los Angeles-based club with plenty of star power behind it.
MLS officially announced on Monday that it has awarded a new franchise to a large ownership group led by Henry Nguyen, Peter Guber and Tom Penn. The group consists of 22 owners, including NBA great Earvin "Magic" Johnson, former U.S. Women's National Team player Mia Hamm Garciaparra and retired MLB player Nomar Garciaparra, Hamm's husband.
The team, whose Los Angeles Football Club name and colors are just being used as placeholders, is expected to begin play in 2017 in a new soccer stadium in the Southern California city.
"We are thrilled to welcome Henry Nguyen, Peter Guber, Tom Penn and their owner partners to Major League Soccer," said MLS commissioner Don Garber in a statement released by the league.  "This visionary ownership group will chart a course that will further elevate the sport in this great city and, combined with a new state-of-the-art stadium, accelerate us down the path toward becoming one of the top soccer leagues in the world."
The 2017 start date means the club will enter MLS at the same time as the expansion Atlanta club that was announced earlier this year. It will mark a new era for soccer in Los Angeles, as the franchise is expected to compete with the LA Galaxy much better than the now-defunct Chivas USA.
Nguyen, Guber and Penn were the owners to take most of the spotlight on Thursday as the club was officially announced in Los Angeles. Nguyen will serve as the managing partner, Guber as the executive chairman, and Penn as the president.
The three men have from varying backgrounds. Nguyen, who was born in Vietnam but moved to the United States at a young age, is a venture capitalist who graduated from Harvard University. Guber is, among other things, the owner of NBA's Golden State Warriors and co-owner of MLB's Los Angeles Dodgers. Penn is a former NBA executive and current ESPN analyst.
"The business of sports and entertainment is all about winning on the field and providing an exciting product that will develop a passionate and loyal fan base," said Guber in the same statement.  "The Los Angeles market has millions of soccer supporters, and we know that this new team can fulfill the promise of success on the field and provide a great experience for our fans."
Along with Nguyen, Guber, Penn, Johnson, Hamm Garciaparra and Garciaparra, the club's ownership group consists of Ruben Gnanalingam, Vincent Tan, Tony Robbins, Larry Berg, Allen Shapiro, Chad Hurley, Rick Welts, Bennett Rosenthal, Kirk Lacob, Mark Leschly, Mike Mahan, Irwin Raij, Paul Schaeffer, Brandon Schneider, Jason Sugarman and Harry Tsao.
It is anticipated that a few more prominent owners will be added to the laundry list shortly.
The club's brand identity, front office, coaching and administrative staff will be announced at later dates.
The news comes just three days after MLS officially dissolved Chivas USA, a club that struggled to make its mark on the field and in the Los Angeles market since its inaugural season in 2005 due in part to the idea of only pandering to a specific demographic for its fanbase.
"Los Angeles is a diverse, vibrant market with millions of soccer fans," said Garber, "and we look forward to an intense rivalry between the Galaxy and Los Angeles Football Club."
—–
What do you think of this club and its ownership group? Do you see them posing a big threat to the Galaxy? What should the team name and colors be, or should they stick with what they currently have?
Share your thoughts below.