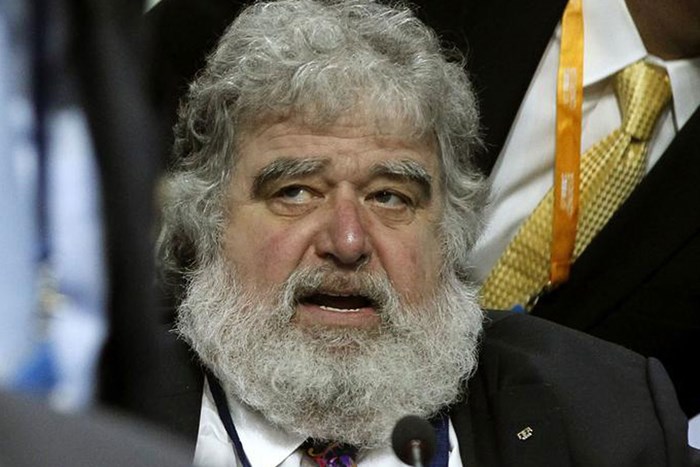 By DAN KARELL
Chuck Blazer's secret dealings extended beyond soccer following his outing as CONCACAF general secretary in 2012.
The former FIFA executive committee member worked as an undercover informant for the FBI at a number of events in Europe, including the 2012 London Olympics, according to an expansive expose by the New York Daily News.
The Daily News' report states that its investigation uncovered massive tax fraud and claims Blazer misallocated CONCACAF funds for his own personal use and set up meetings with other soccer executives to help the FBI once he was under investigation — meetings that led the FBI to file criminal charges against those officials.
Blazer allegedly failed to pay income tax in the U.S. for at least 10 years, all while earning eight figures per year from commissions in CONCACAF television and rights contracts.
The investigation also contains sworn statements from Blazer regarding his dealings with disgraced former CONCACAF president Jack Warner. Blazer gave the FBI his side of the story concerning the infamous Caribbean Football Union congress held by Warner in Trinidad and Tobago in May, 2011, which allegedly saw then-candidate Mohammed Bin Hammam hand out cash bribes to the delegates in attendance.
In 2013, a CONCACAF audit revealed that both Blazer and Warner were operating without a written contract since 1998. Blazer was suspended by FIFA for 90 days in 2013 as well.
The allegations in the investigation include taking more than $11 million in commissions from CONCACAF, misappropriating more than $15 million from the organization's funds, and allowing and abetting more than $29 million in charges to accrue over seven years on CONCACAF's American Express credit card.
Blazer, 69, is currently being treated for colon cancer and declined to comment on the allegations to the Daily News.
———
What do you think of this report? Does it change your opinion of Blazer? Do you hope that more criminal investigations are opened?
Share your thoughts below.