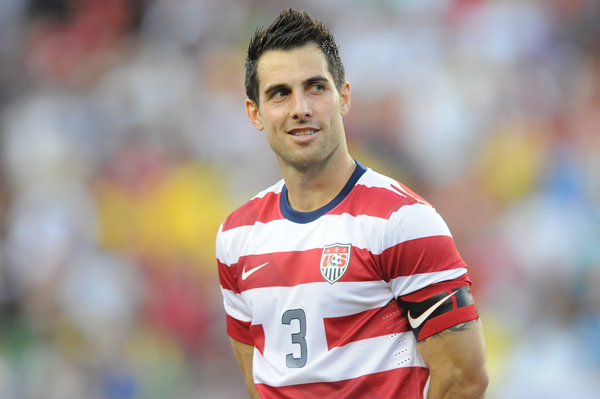 Photo by Andrew Fielding/USA TODAY Sports
By RYAN TOLMICH
Carlos Bocanegra saw a 15-year professional career come to a close in 2014, but the former U.S. Men's National Team centerback has hopped right back in the game to take charge of a brand new project.
MLS Atlanta announced Monday that the club has hired Bocanegra as its first technical director. The former defender, who will join club president Darren Earles in April, will be charged with overseeing day-to-day soccer operations such as scouting, academy development and player wellness.
"I feel very fortunate to have played the game of soccer professionally for so many years and am excited to be part of something special here in Atlanta," Bocanegra said. "I've always wanted to stay involved with soccer at the top level, and to have that opportunity with MLS Atlanta is a great way to start this next chapter. I'm a competitor and I look forward to bringing that drive and passion into everything I do here in Atlanta."
Bocanegra retired as a member of Chivas USA following the 2014 campaign, calling an end to a career that took the defender to England, Scotland, France, and Spain. A two time MLS Defender of the Year, Bocanegra also earned 110 caps for the U.S. Men's National Team and served as captain for six years.
"We're very pleased to have Carlos join us as technical director," said Earles. "With over 100 caps for his country, and experience playing both in MLS and top European leagues, he will bring a special skill set and presence to our club. He has an excellent reputation as a mature, confident leader and we have no doubt that he will thrive in the front office as much as he did on the pitch."
MLS Atlanta, which will be named at a later date, is set to begin play in 2017.
—-
What do you think of the hiring? How will Bocanegra fare as technical director?
Share your thoughts below.