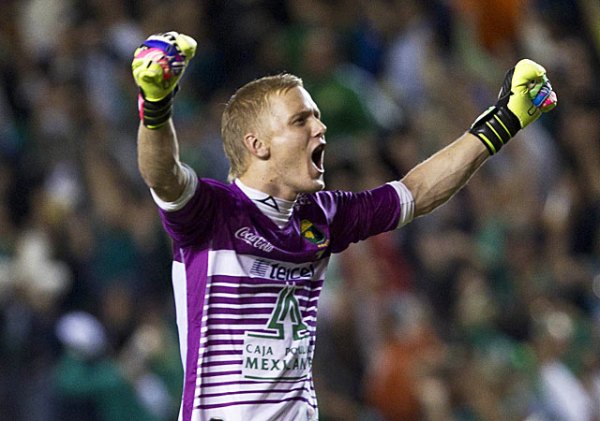 By AARON CRANFORD
Club Leon goalkeeper William Yarbrough is wanting and fighting to be a regular call-in with the U.S. Men's National Team.
Coming off the heels of Club America defender Ventura Alvarado expressing his happiness and commitment to the USMNT, Yarbrough told U.S. Soccer that he is working day in, day out in order to show head coach Jurgen Klinsmann that he wants to be a part of the USMNT picture moving forward.
"I like living day-by-day and doing my best every day," Yarbrough said. "Right now, I'm just looking to give coach Klinsmann and the rest of the teammates a good impression of myself. I want them to know that I'm a person who's going to give everything on and off the field, who truly shows passion and a commitment to the meaning of representing the United States."
The Leon goalkeeper impressed U.S. scouts, which lead to head coach Jurgen Klinsmann calling in the 26-year-old. And now, Yarbrough continues to impress.
"William has a wonderful positive character," Klinsmann told U.S. Soccer. "He's highly motivated and wants to learn. Chris Woods, our goalkeeper coach, is full of compliments already so we are really glad to have him in camp."
Yarbrough does not want this call-up to be his swan song, however. He's committed to being a regular in the mix of USMNT players called in by Klinsmann.
"It's just an honor," Yarbrough said. "It's a privilege to be representing the United States, and I'm trying to take advantage of this opportunity because I don't want it to be just one time. I want there to be many to come. I think what's helped is the way the rest of the team helps you feel like you've been a part of this group for a really long time."
What do you think of Yarbrough's comments? Do you think Klinsmann will call in the Leon goalkeeper in the future?
Share your thoughts below.