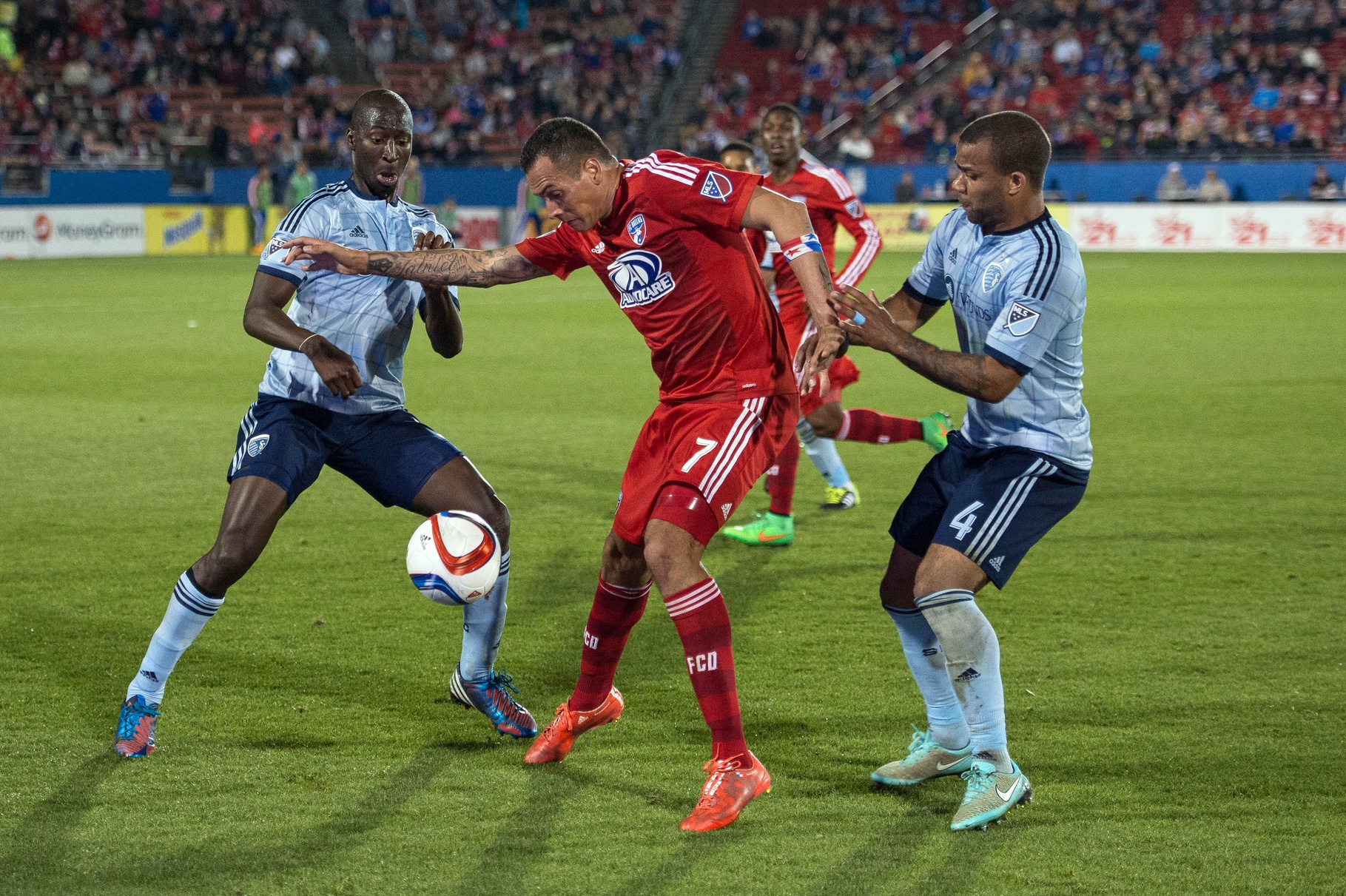 By SKYLAR ROLSTAD
In Sporting Kansas City's 4-0 win over FC Dallas on Friday night, the team's attack once again came together to blow past the opposition, scoring four goals in a game for the third time this season and the second consecutive time at Sporting Park.
But the difference between Sporting's 4-0 win on Friday and it's 4-2 triumph over New England in its last home game was the defense, which posted a second straight shutout and even got central defender Kevin Ellis his first career Major League Soccer goal and fourth career assist.
"I told him it's probably his best game that he's played with us so far, since he's been with us," Sporting KC head coach Peter Vermes said after the game. "He was basically locked into the game."
"At times he has a tendency to sort of lose his concentration but tonight he was in the game the whole time."
Ellis, who made his seventh start of the season, agreed with Vermes but was quick to credit the entire team.
"For [Vermes] to say that, it means a lot," Ellis said. "I feel that this was the best game we played as a team this year. I can't talk that much about myself, I've got to talk about the team."
However, Ellis is no stranger to starting minutes for Sporting. Since being signed as a Homegrown player, the 23-year-old has amassed 24 starts in his professional career.
"I haven't really noticed any specifics," Matt Belser said of Ellis's improvements. "He probably just has gotten more comfortable. The more games you play, the more confidence you're going to gain."
Vermes said Ellis's experience switching to center back after playing as a left defender helped him understand the game. He also pointed out the value of Ellis playing as a forward as a youth player in sporting's system.
"It really helps a player when he's played up front to be in the back because now in front of you it's a lot easier to see the game," Vermes said.
Vermes himself started his playing career as a forward and shifted to center defender by the time he played for the Kansas City Wizards.