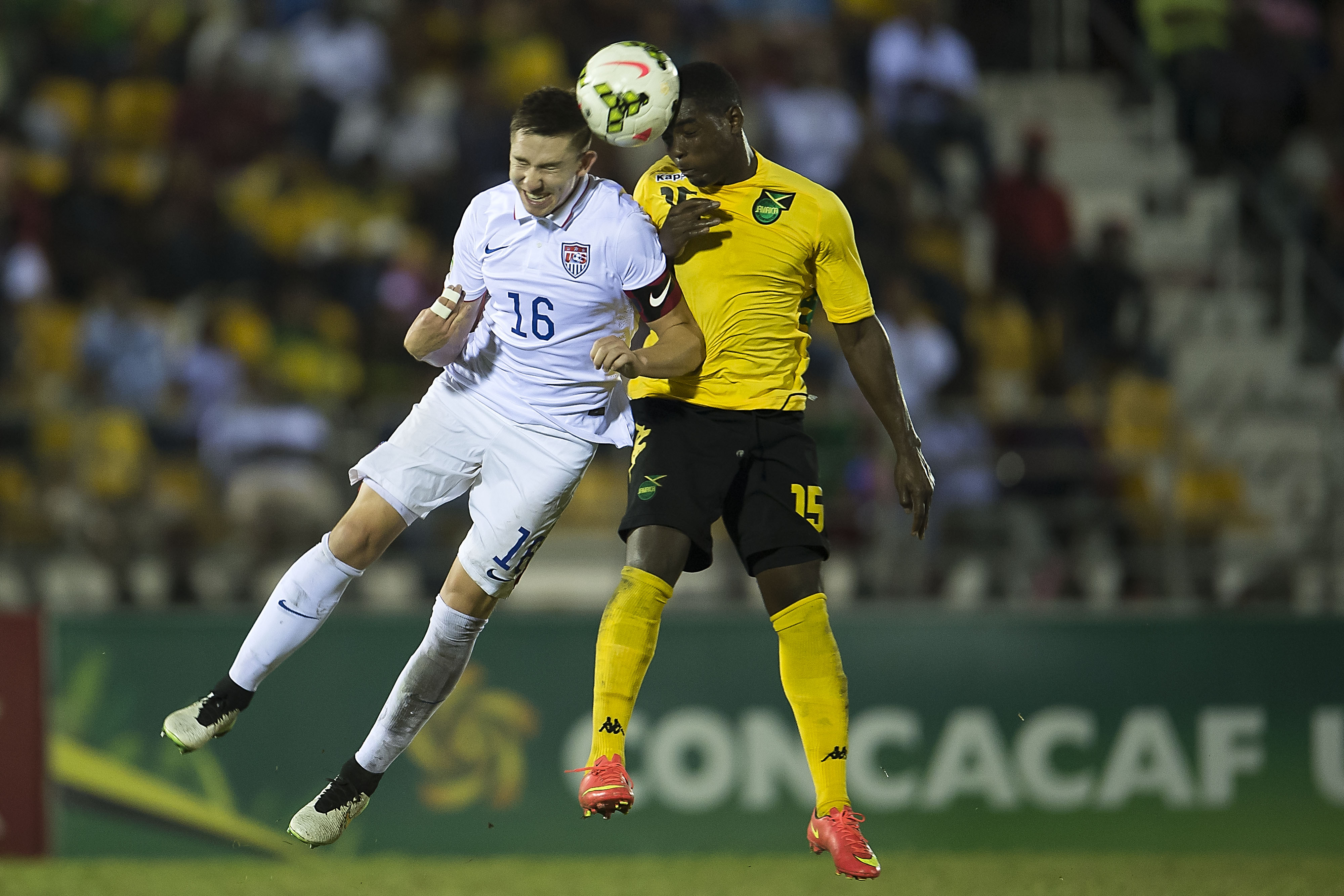 The FIFA Under-20 World Cup hasn't even started and the U.S. Under-20 Men's National Team has already been forced to make its first roster change.
U.S. Soccer announced on Monday night that Russell Canouse has been ruled out for the entirety of the tournament after suffering a right ankle injury during the team's training camp in Australia and has been replaced on the U.S. U-20 roster by Orlando City SC defender Conor Donovan.
"Today was a very tough decision to make," U.S. U-20 head coach Tab Ramos said in a statement. "Obviously Russell led our team to qualification in the last four matches in Jamaica, so I think that we lose a player that's very important on the field, but also off the field. So it's a big loss for us.
"At the same time, we were prepared by having Conor be here the whole time. Conor has been working hard with us, he's adapted and he has been with the team for a while. So we were ready with a replacement and we're excited to have Conor on board, who also brings a lot on the field and off the field."
Canouse captained the U.S. U-20s in place of the injured Kellyn Acosta for the final four matches of the CONCACAF U-20 Championship last January. It seems that Ramos and Co. tried to rehabilitate the injury in the past few days, but the prognosis called for a longer time off the field than possible for the U.S. to keep Canouse on the roster.
Luckily for the U.S., Donovan, an alternate, had been training with the team since their initial call-up and was a member of the U.S. squad at the CONCACAF U-20 Championship. Since then, Donovan had appeared for the U.S. U-20s in friendly matches against England, Qatar and Croatia in March and April 2015.
The U.S. U-20s kick off their Under-20 World Cup campaign on May 30 against Myanmar.
What do you think of this news? How big of a loss is this for the U.S. U-20s?
Share your thoughts below.