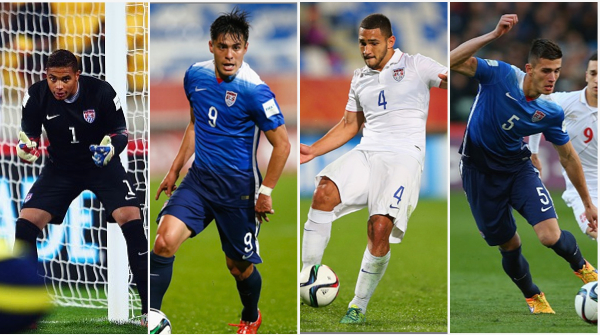 By IVES GALARCEP
As the soccer world continues to spin, the Under-20 World Cup already feels like a distant memory for U.S. fans after seeing their team eliminated on Saturday. Now that some time has passed, and the pain of that dreadful penalty shootout loss has subsided, it is time to take one final look back at the U.S. team's performance.
With that in mind, it is time to think about the many standouts for the U.S. at the Under-20 World Cup. Choosing one above the rest isn't easy, and we on the SBI editorial staff are torn on just which player had the best tournament.
There are a half-dozen contenders in the mix for consideration. From Zack Steffen and his many big-time saves, to the defensive work of Cameron Carter-Vickers and Matt Miazga. From Rubio Rubin's important goals, to Paul Arriola's consistent efforts throughout the tournament.
Which U.S. Under-20 Men's National Team player do you think had the best Under-20 World Cup? Cast your vote after the jump:

[polldaddy poll=8936609]
Who did you vote for? Which American player do you feel had the most underrated World Cup? Which player are you most excited to see develop?
Share your thoughts below.