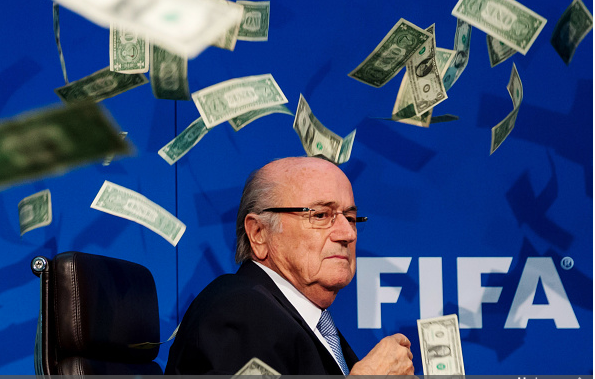 By RYAN TOLMICH
Sepp Blatter's press conference on Monday was surely an eventful one.
Ahead of a press event detailing the recent announcement of FIFA's upcoming presidential elections, Blatter was the target of a prank by comedian Simon Brodkin, also known as Lee Nelson.
The British comedian snuck into the press conference and stated his displeasure, showering the FIFA president with money while Blatter called security to remove Brodkin from the premises.
The event is far from the first time Brodkin has caused an uproar with his hijinks, as the comedian has previously crashed a Kanye West performance and England's flight to Brazil ahead of the 2014 World Cup.
FIFA announced Monday that an election will be held next February to determine the organization's next president
Check out a video of the incident below: