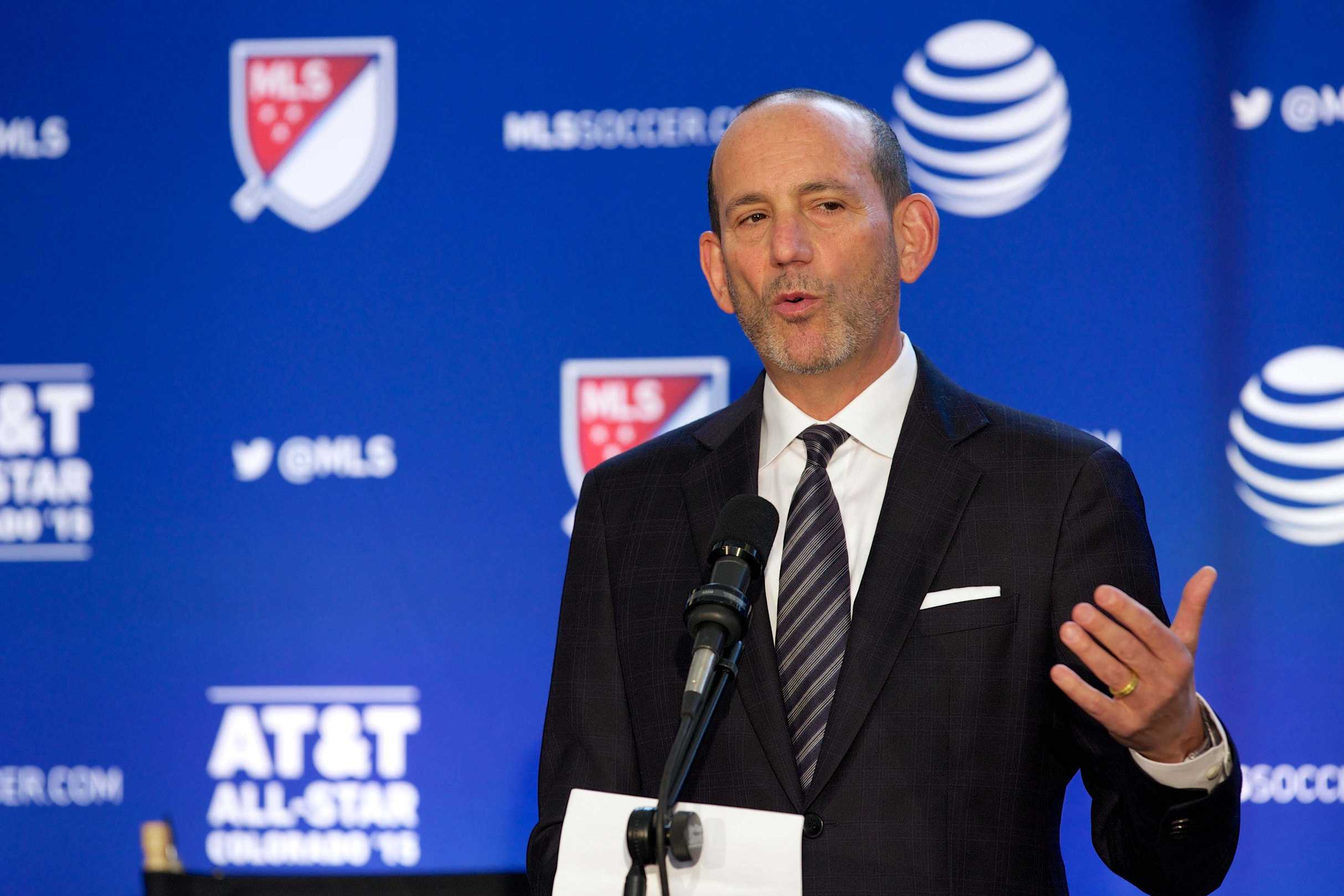 Photo by Isaiah J. Downing/USA Today Sports
By DAN KARELL
The new MLS collective bargaining agreement has finally been ratified by both the league and the MLS Players Union, the union announced, and with it comes a transparent effort from both parties to explain the new roster rules to the public.
Some of the new facets of the CBA are higher salaries for players, a limited form of free agency, a higher salary cap, more allocation funds available for teams, and perhaps more importantly for players, guaranteed salaries and mandated time off.
"We are pleased to announce that our members have ratified the agreement," Bob Foose, MLSPU Executive Director said in a statement. "The negotiations were tough as always, but because of the dedication and commitment of our player representatives, we were able to conclude an agreement that provides five more years of substantial improvements in player compensation and benefits as well as the introduction of free agency in MLS for the first time."
The basic framework of the deal was agreed to on Wednesday, March 4, just two days before the start of the 2015 MLS season, with huge worries of a potential strike. The CBA was approved with 91 percent of the vote from players.
Here's a look at the some of the key features of the new CBA, via the MLSPU:
KEY FEATURES FROM THE NEW CBA
FREE AGENCY: For the first time in MLS history, out of contract players and players whose options are declined can choose where to play within MLS. Players who are 28 years old with at least 8 years of MLS service and are below the max salary will be able to freely choose their team within the following salary limits:
• Players earning less than $100,000 can negotiate a raise of up to 25%
• Players earning between $100,000 and $200,000 can negotiate a raise of up to 20%; and
• Players earning $200,000 and above can negotiate a raise of up to 15%.
• The above percentage increases may be raised for players who significantly outperform their contracts.
RE-ENTRY DRAFT: The Re-Entry Draft will continue in effect for those players who: (i) are 23 years old with at least 3 years of MLS service and whose options have been declined: and (ii) are at least 25 years old with at least 4 years of MLS service and who have played out their contracts, but have not received a bona fide offer
from their existing team.
SALARY BUDGET: The salary budget will increase from $3.1 million per club in 2014 to $3.49 million in 2015 (12.5%) and will increase by roughly 5% per year thereafter, as follows:
2016 – $3.66 million; 2017 – $3.845 million; 2018 – $4.035 million; 2019 – $4.24 million.
In addition, new allocation money, including the amounts announced by the league last week, will be issued each year of the agreement to each MLS team in the following amounts:
2015: $250,000; 2016: $250,000; 2017: $300,000; 2018: $300,000; 2019: $350,000.
As a result, the average salary of senior roster players who are not Designated Players will increase by roughly $60,000 over the course of the agreement, and should be approaching $200,000 by 2019.
SENIOR MINIMUM SALARY: The minimum salary for senior roster players will increase from $48,500 in 2014 to $60,000 in 2015, $62,500 in 2016, $65,000 in 2017, $67,500 in 2018 and $70,250 in 2019.
RESERVE MINIMUM SALARY: The minimum salary for additional players beyond the first 24 roster slots per club will increase from $36,500 in 2014 to the following:
2015 – $50,000; 2016 – $51,500; 2017 – $53,000; 2018 – $54,500; 2019 – $56,250.
In addition, such players, who must be 24 years old or younger, will receive an additional bonus of $500 for each MLS game in which they appear, and another $750 for each MLS
game that they start.
GUARANTEED CONTRACTS: All players who are at least 24 years old who have one year of MLS service, and are on an MLS team's opening roster the following season will have guaranteed contracts for the duration of their MLS careers. As a result, approximately 81% of MLS players are now playing with guaranteed
contracts.
OPTIONS IN PLAYER CONTRACTS: A greater percentage of players are now limited to no more than 2 years of options. For players who are at least 24 years old with 2 years of MLS service when their contact is signed, that contract may have no more than 2 years of options. New contracts for all other players may continue to have no more than 3 years of options.
BONUSES FOR WINS AND EXHIBITIONS: The agreement includes an increased package of bonuses for wins in MLS games and international tournaments as well as appearance fees for exhibition games.
PLAYER BENEFITS: The agreement includes a package of benefits that includes increases in 401(k) contributions by the league, termination pay, appearance fees, per diem when traveling, and relocation expense reimbursement, as well as an increase in time off for players.
——–
What do you think of this news? Do you believe the players got enough of what they wanted? What do you think of the new CBA?
Share your thoughts below.