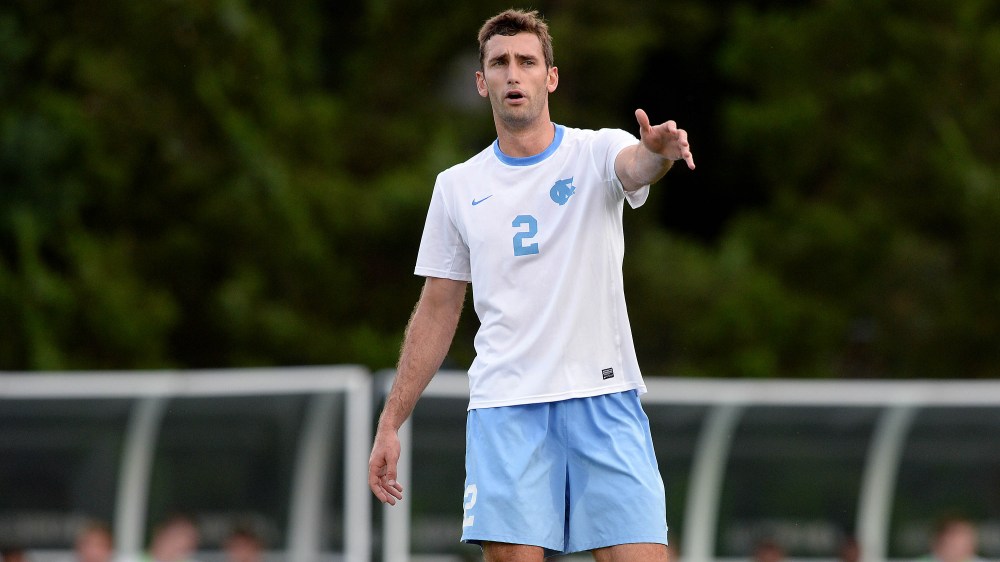 Senior Jonathan Campbell wants to see where a career as a professional soccer player takes him, but he also knows there is a life after the game, and he's preparing for it.
The North Carolina Tar Heels defender is entering his fourth and final season as a collegiate athlete, and while most students on campus fret about potential employment, student-athletes — like Campbell — have a bit more to think about.
"Doing sports and school is hard," Campbell told SBI ahead of the 2015 season. "A lot of times, people don't give credit to student-athletes because you're constantly trying to divide your attention.
"For me to have my highest stock, draft-pick position, then I would have to fully commit myself to playing soccer. For me to have my best position in getting a job, I would have to fully commit myself to recruiting and every thing like that. You're honestly splitting your time and that's hard."
Campbell's prospects as a soccer player are very high. Regarded as one of the top defensive prospects in the nation, Campbell is among the elite defenders available in the 2016 MLS Draft, and projects as a first round, with his skilled left foot and athleticism drawing interest from scouts.
A member of the Honors Program at the University of North Carolina at Chapel Hill, Campbell is working toward a degree in Business Administration with a minor in Spanish for the Professions. He has been named to the ACC All-Academic Team since his freshman year, and in 2014, he was named to the Academic All-America First Team.
For the time being, he wants to continue playing the sport he loves and is interested in plying his trade in MLS, but there's no doubt that education is just as important to him, especially since time under the stadium lights won't last forever.
"What I'm doing is: you have to go in, do interviews and tell them, 'look, I'm trying to go pro, and that is my first option," Campbell said about the struggle of having to weigh possible career opportunities. "I can't put that off because I'll get older, and I can't play when I'm older, so I have to pursue the professional career in soccer first, but any day I could get injured. Then I've got to switch and look at what I can do for getting a job."
Campbell added that he wants to pursue playing professionally for as long as he can because it's the career he currently wants to chase down now. But if his first plan does not work out, he has a backup plan.
"If I wasn't doing soccer, I'd probably be doing the investment banking route, and that's two-or-three years of grueling work," he said.
"Currently what I'm interested in is investment banking, private equity and just an emphasis in finance. That's what I'm interested in, but after 10-or-so years of playing soccer, it could completely change."
He said that he may need and want to return to university to attain his Master of Business Administration (MBA), but he also said depending on how long he plays professionally and whether or not he still enjoys it, he may choose a different path.
And while he's focused on the Tar Heels' first match against the Florida International University Panthers on Friday, hoping to be a leader among the younger group of players, he is also thinking about where he wants to play at the next level.
"MLS is what I'm hoping to shoot for," Campbell said. "I think I would have a decent chance. This summer, I went out and played with the Seattle Sounders PDL team, and it was a great experience, and I'd love to play for the Sounders, but at the same time, I want to go somewhere that wants me.
"I think that's the key thing in MLS — it's that those first years are crucial, and you want to go somewhere that they can use you and play you. So in that regard, I don't have a preference of where I go. I just want to get experience."